Spice and Erica Mena's feud will be chronicled on the next episode of Love and Hip Hop Atlanta as Mena attacked Spice for talking about her son.
Season 11 of Love and Hip Hop Atlanta is spicy, to say the least, as Spice's mouth put her in another problem with her "good friend" Erica Mena. Tuesday night's show was high drama as Spice, apparently frustrated with Erica Mena's continued whining about her ex-husband Safaree, insulted her for the way she has been managing the situation.
Episode 3 continued with Spice addressing her beef with Karlie Redd and calling out Erica for not being a good friend. "When I needed you, you were all over Atlanta with Karlie. You were giving gonna give up a loyal friend for a party for one night? What the f**k are you saying to me," Spice says to Erica.
Things boiled over for the women as they were seen sitting at a table where they argued about who struggled the most as a single mother.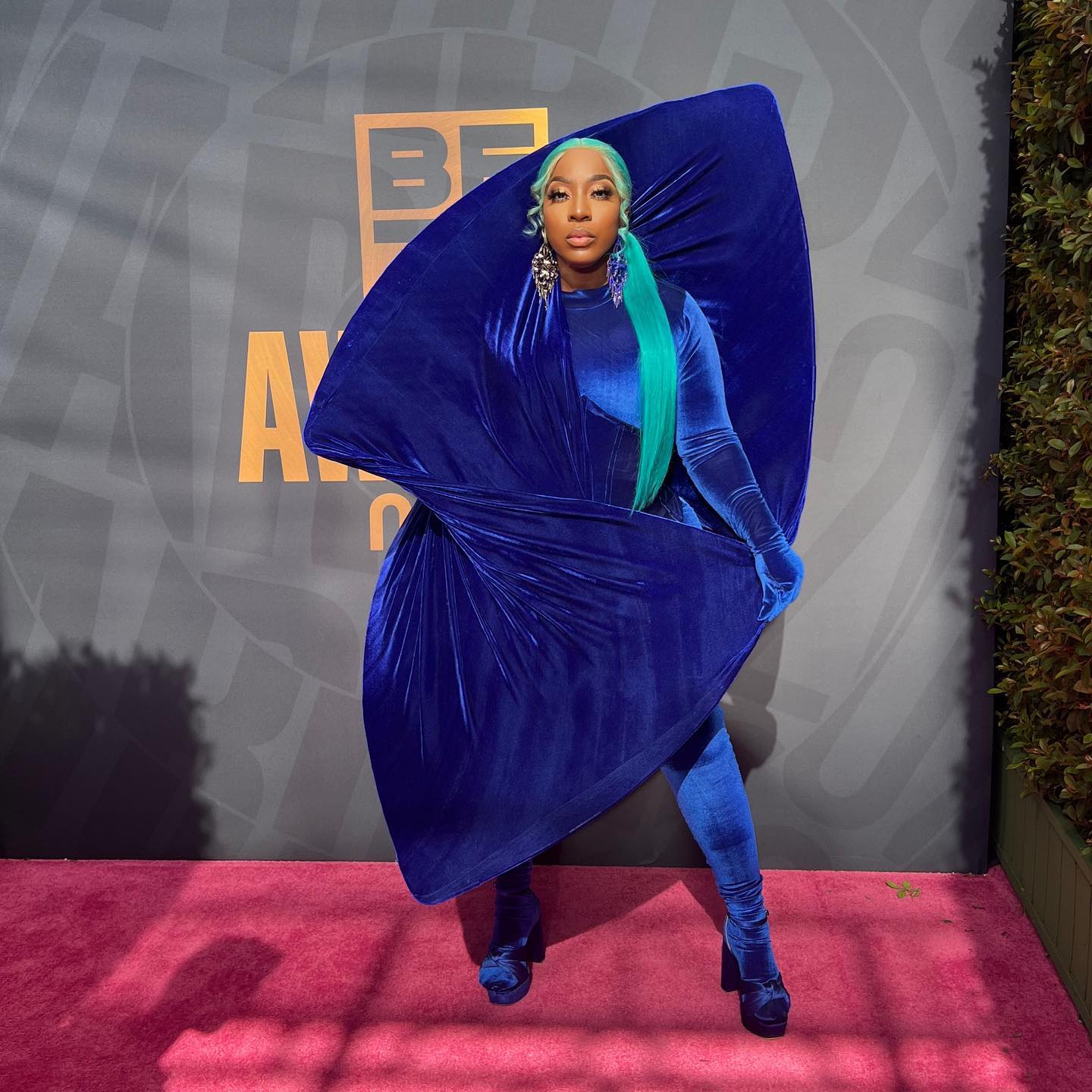 "You act like you're the first woman that's left with two children, I've been doing it for 14 years," Spice says. Mena Interjects, "I've been doing it for 17 [years]."
Spice proceeds to insult Mena as she asks, "Ok where's your son that don't like you."
Mena did not take the insult kindly as she proceeded to flip over the table at Spice. The entire confrontation will air on the next episode, but fans were stoked at the two women getting at each other.
Elsewhere in the show, Spice revealed to Rasheeda Frost that she recently purchased a bigger house that she moved into. She showed off the house's closet, wide foyer, and clean stone floor while explaining that she needed a bigger house with closet space to keep her tour outfits since she was preparing to go on her album tour.
Spice and Karlie Redd friendship on the rocks
Meanwhile, Spice and Karlie Redd's friendship was also on the line as she confronted the American singer for being "fake" and telling lies that she spent $35k on her birthday in Jamaica when it was just $1,000.
"You violated my privacy, you violated my space, you did it behind my back…" ?

Spice lets Karlie know she has crossed one too many boundaries in their friendship. ? Is this the end of the Caribbean sisterhood? ??? #LHHATL #MTVTuesdays pic.twitter.com/M4sBOuoPne

— Love & Hip Hop (@loveandhiphop) June 28, 2023
In May, Spice surprised everyone when she went on a rant on Instagram Live following the incident with Erica Mena. Not only did she called Erica a bad mother, but also told her that her ex-husband Safaree Samuels is her karma and alleges that Erica is now Safaree's side chick, amid speculations he is dating Amara La Negra.
"b**ch you lose them how you get them. Go s*ck yuh mada. Safaree is your karma," Spice wrote.
"You flipping table to try get scenes is weak AF. You scared mother f**ker you couldn't even talk to me cause you know I got all your little dark secrets. #EricaMena you jealous of me so bad BIH YOU FAKE AF and guess what you still gonna eat your heart out cause it's still Bambi season whore not yours," Spice added.
Spice also exposed Erica Mena for still having an intimate relationship with Safaree despite the two official divorce for over a year.
"You and Safaree divorced one year now and you still a f**k him and ah dat ah the problem and because me tell you… ya go tell me oh me a talk bout this f***t, how him become f*****t, up to last month him still a f**k you, you vex with me because me and Amara a friend… Amara was my friend before she go deh with Safaree," Spice said while seemingly confirming Safaree and Amara relationship.