Nicki Minaj is sharing her support for Rihanna as the singer celebrates achieving One (1) billion streams on Spotify despite not releasing new music for years.
The Fenty beauty co-founder reposted a headline that read, "Rihanna is the 1st female artist to have 10 songs with 1B Spotify streams." Rihanna also celebrated the achievement with a celebratory post and her country's flag.
"Bad Gal Billi… wit no new album,… lemme talk my sh*t," she wrote with the goofy emojis and Barbados flag.
Nicki Minaj, who has always shown Rihanna love, also shouted out the Pop singer with what seems to be a verse about her life.'
"Not bad gall billi popping sh*t like a wheelie. I mean Poppin like a pilly. Like really. Man down cuz she making a Killy!!! SILLY! Bout to be pushin out a new kid like Gillie. Caribbean girls run it & AWWLLL these btchs know da dilly. Okay bars," she said.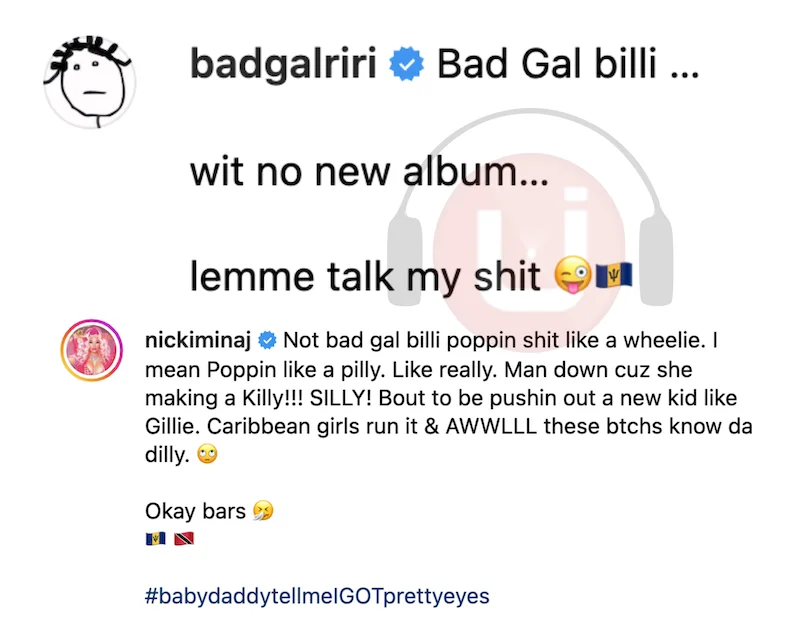 The two artists have had a good relationship for over a decade since they first met with Minaj saying, "Caribbean girls run it, ask Riri," in Mavado's track, "Caribbean Girls."
Both were rumored to be love interests of Canadian rapper Drake at different respective times, but that has not stopped them from showing love to each other.
Rihanna was present after Nicki Minaj gave birth to her son, Papa Bear, sometime in 2021, and it was suspected that she had paid the rapper a visit to her because she too was pregnant and expecting her baby boy, RZA, at the time.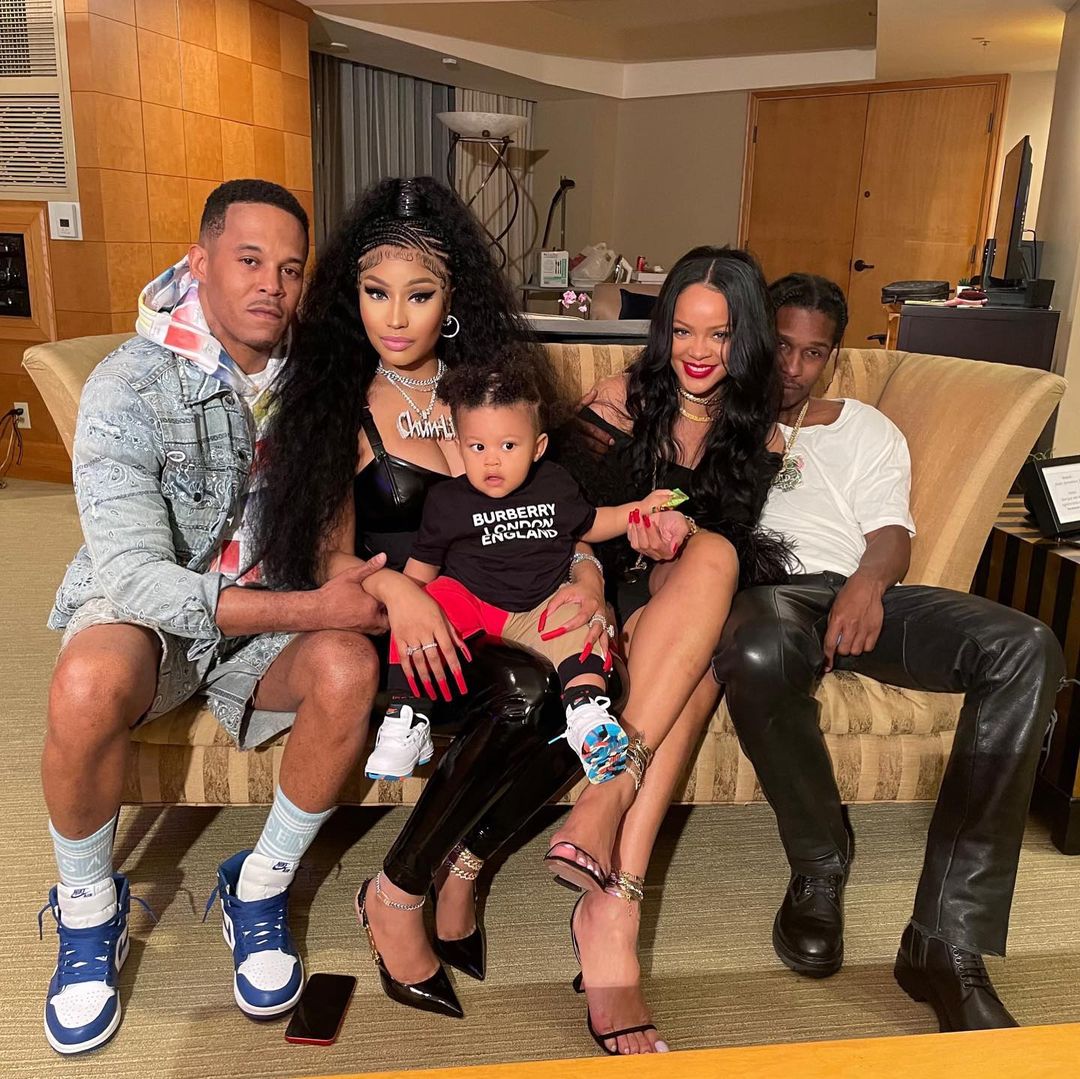 Meanwhile, fans also reacted to Minaj showing Rihanna love. "Nicki is that rich auntie who just gots to stay in the kno," one fan wrote. "I love them. I love when their speak in their accent together even more," another said.
Rihanna is currently pregnant with her second child and is due to give birth in the coming weeks, although she has not shared her delivery date publicly. She was recently spotted in Europe with her boyfriend, A$AP Rocky attending Pharrell Williams' first Louis Vuitton show as creative director of the luxury fashion brand, a post that was left vacant following the passing of Virgil Abloh.
On the music front, both Nicki Minaj and Rihanna have announced they're dropping albums this year, but only one of them gave a release date and title of their forthcoming project. Following her record-setting Super Bowl Halftime Show performance earlier this year, Rihanna says it would be crazy for her not to release an album this year. She had already revealed her pregnancy when she made the statement, leaving some fans in doubt that the oft-delayed R9 album would see the light of day this year.
Nicki Minaj announced this week that her next album will be titled Pink Friday 2 and will arrive on November 17, 2023.