The father of Christopher 'YNW Juvy' Thomas says that the victims in the ongoing murder trial of Jamell Demmons, better known as YNW Melly, were betrayed by the rapper and that their deaths were precursed by a fight that took place two days before.
In an interview with Law & Crime, Juvy's father claims that his son and Anthony 'YNW Sakchaser' Williams were betrayed by Melly after they fought two days before.
According to Chris Thomas Sr., his son was caught up in being "loyal" and was "betrayed" by his friend. Thomas Sr. said YNW Melly and his son grew up since they were in elementary school, and they started making music when they were just 13 years old in 2000, with Melly as the face of the group started by the deceased.
Thomas also recalled the reactions of Bortlen and Melly after the report that their friends were killed in a drive-by.
"They showed no remorse. They didn't act like they was grieving like they lost a best friend or nothing. In my opinion, they were in the best spirits, they never came to town, they never came to my son's funeral, never came to Sak's funeral, and these are your best friends," Thomas Sr. said.
The father added that he was perplexed by Melly's lack of care as he and Juvy were "best friends" to the point that he had tattooed Juvy's mother's name as well as Sakchaser's name on his neck. The tattoos are obscured by the turtle neck sweaters Melly has worn to court over the past three days.
YNW Melly and his late friends allegedly had a dispute over money
Thomas also revealed that there was a fight before the victims' death and shared that it was over money. There was to be an event in which the group would share and divide it, with Melly receiving $200,000, Sakchaser was to get $200,000, and his son Juvy, $100,000.
"I'm hearing from Chris that they were going to sell the YNW brand. [It's] not a record deal or nothing like that it was the brand itself and by them being the founding members they was going to get a piece of the pie. I don't think Melly did it on his own, I think the manager guy got in his ear and did a little divide and conquer because if it was up to Sak, it never have been a $100k management," he said.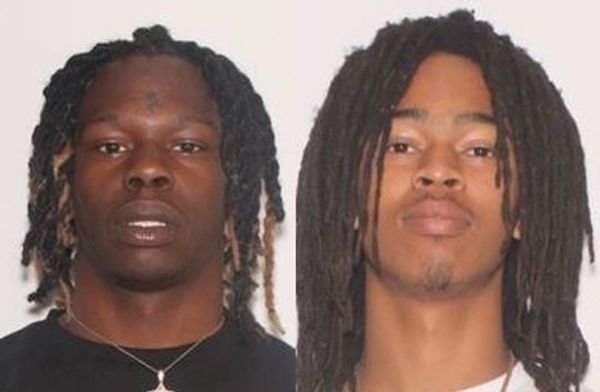 Thomas Sr. said he believed that Melly "didn't want to give them guys nothing, he wanted to be the only one to shine."
He said after the death of his friends, Melly only handed over $15,000 to Sakchaser's mother and $10,000 to Juvy.
"For me to hear him call them boys his best friends is an insult," Thomas Sr. said as his voice cracked with emotion.
He also said that there was a fight two days before the killing where Sakchaser had beaten up Melly and "knocked his golds out" in front of his girlfriend, purportedly over money.
YNW Melly's trial is still ongoing, with the prosecution currently leading testimony.
Evidence led by prosecutors so far is that the two victims were killed on October 26th, 2018, after they left a late-night recording session at a Downtown Miami music studio. The victims, along with Melly and another YNW collective member, Cortlen Henry, known as YNW Bortlen, got into a grey SUV, and that was the last time they were seen alive as they were later shot to death in an SUV.
Prosecutors say that the claim by YNW Bortlen that the victims were killed in a drive-by off the I-75 highway is false as forensic evidence found no evidence of a drive-by at the location. However, tracking the movement of the grey SUV through traffic cameras, prosecutors determined that the men were killed in the Everglades, where some evidence was retrieved.
Further, ballistics evidence shows that gunpowder residue was found in the car on clothing belonging to Melly and on YNW Bortlen's hand and person. Both men have maintained their innocence, with Bortlen claiming unknown persons shot the car while Melly is claiming he was nowhere around the victims and Bortlen did not place him in the car.
Cell tower data linked to Melly and one of the victims shows their phone pinging at a cell tower close to an abandoned trash facility at a dead-end on Pembroke Road almost 40 minutes before Bortlen showed up at the hospital with the victims.
Melly's defense opening statement, however, raised the point that there were other leads in the investigation but that the police had ignored those in pursuit of his client.