NBA YoungBoy and Lil Durk have put their beef behind them, according to Jamaican-born podcaster and hip hop pundit DJ Akademiks.
AK shared the news on his Livestream yesterday while having a conversation with one of his followers who asked him about the status of that feud. DJ Akademiks seems to have a direct line to NBA YoungBoy, who he often chat with on Livestream and frequently gets inside scoop about his new music and other things about his life, like his label deals and welcoming babies.
"That beef is squashed. You ain't hear?" the Off the Record podcast host said. "I'm serious. Durk and YoungBoy don't have beef no more."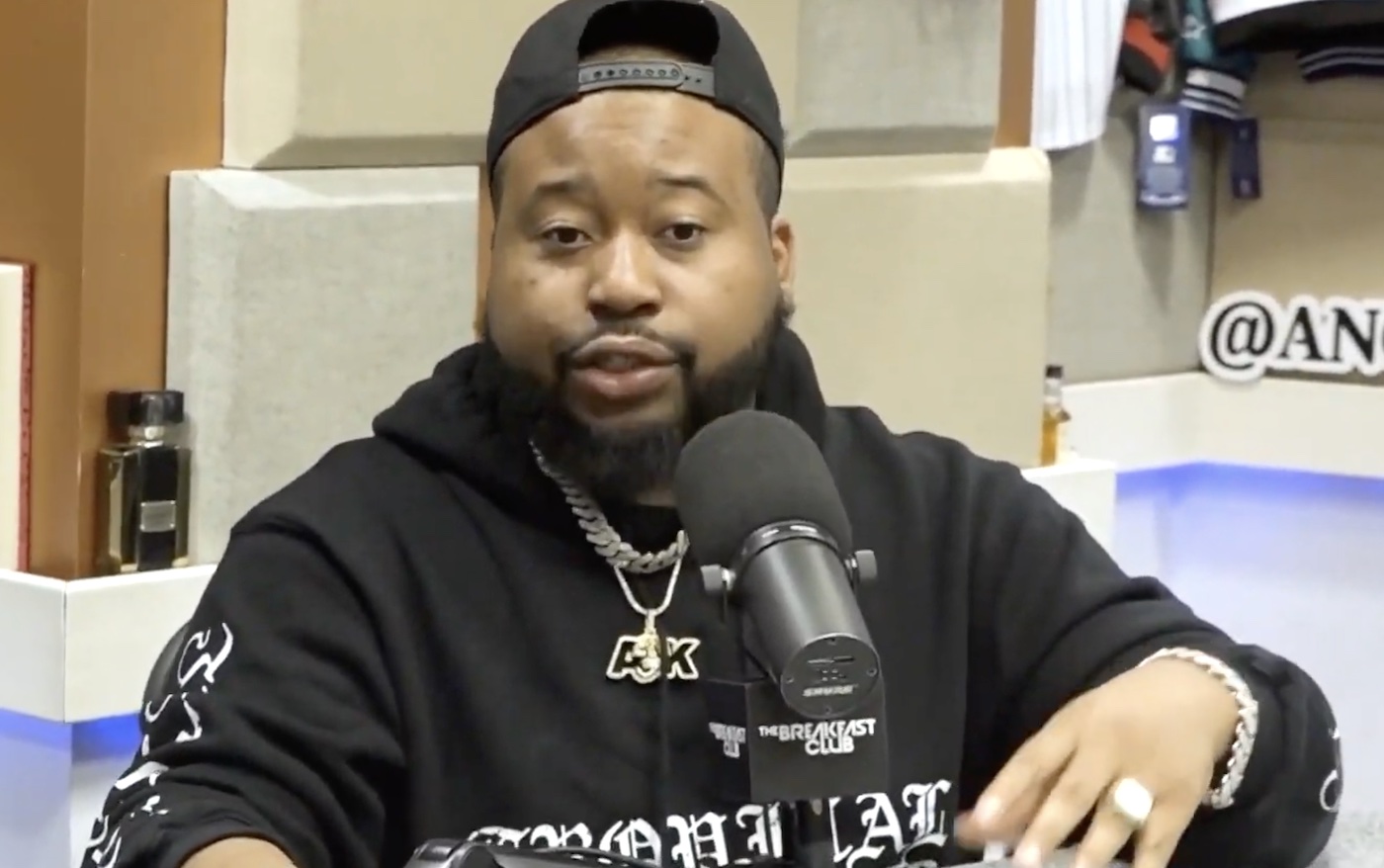 To be clear, neither YoungBoy Never Broke Again nor Lil Durk have confirmed that they squashed their beef, and the Chicago rapper has been sending a lot of subs to an unnamed nemesis over the past couple of weeks. As a result, some fans are questioning the validity of Akademiks' statement.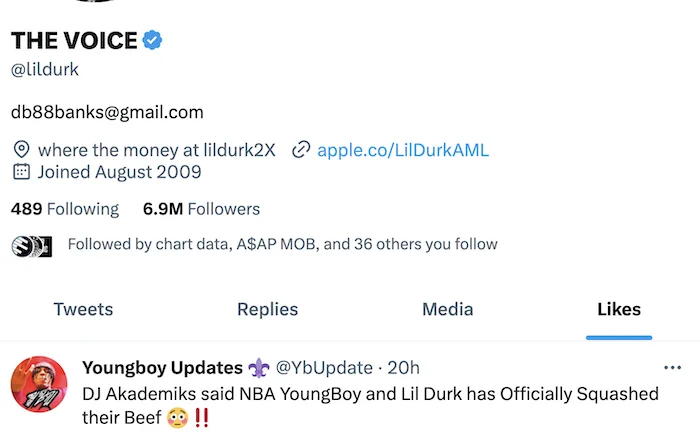 Perhaps the most clear answer to that is Lil Durk liking a tweet from a YoungBoy fanpage that shared DJ Akademiks video where he made the statement. Additionally, it's been several weeks since the two sides have not traded shots at each other. The last time things got a bit heated between the two sides was in March of this year when YoungBoy earned a fiery response from India Royale on Twitter.
"Lol damn I know how it be when that h*e turn to a demon," YB tweeted from an unverified Twitter account.
India Royale then lashes out at him while questioning if he was really gangster or just a poor kid in the hood. "Don't speak on me b*tch. I let you slide the first time," she tweeted. "Ppl think because they was dirty and in the hood they automatically gang. You wasn't toting no guns, you was food deprived."
NBA YoungBoy and Lil Durk traded shots in songs a month before that exchange on Twitter after Durkio released his song "AHHH HA." YB later responded with his own diss record, "I Hate YoungBoy," in which he not only fired shots at Durk but some other rappers like Gucci Mane.
NBA YoungBoy & Lil Durk beef is SQUASHED ? pic.twitter.com/a0ocvuHrRY

— CultureMillennials (@CultMillennials) May 4, 2023
It's good to see two of the leading young rappers in the game put their differences aside for the good of the culture.