Shenseea gifted some of dancehall's greats their flowers in a throwback video of herself freestyling at age 19.
The "Curious" singer has never been shy about naming some of her biggest influences in music, particularly dancehall. On Monday, she shared a throwback clip of herself dropping bars over Dave Kelly's classic Eighty Five Riddim, where she paid homage to some of the greats of the genre, including Beenie Man, Bounty Killer, Ninjaman, Sizzla Kalonji, and Buju Banton.
"We a do a likkle freestyle for the veterans them right," Shenseea said in the intro as a young Blvk H3ro and Lila Ike looked on. "So yo done know say a yo girl Shenseea representing for my country Jamaica. Ready Toddler T?"
"Buju Banton yuh is a well known veteran, ah you seh boom bye if a… eh eh eh/ Bounty Killer you is a next miserable one/ Yuh buss the most artists respect to you me done/ Big up one and only Sizzla Kalonji man fi tek off panty law off a di bobo shanty/ Fire pon a man weh get the touch from a girl then go tell the story like di Bredda Anancy," ShenYeng deejay.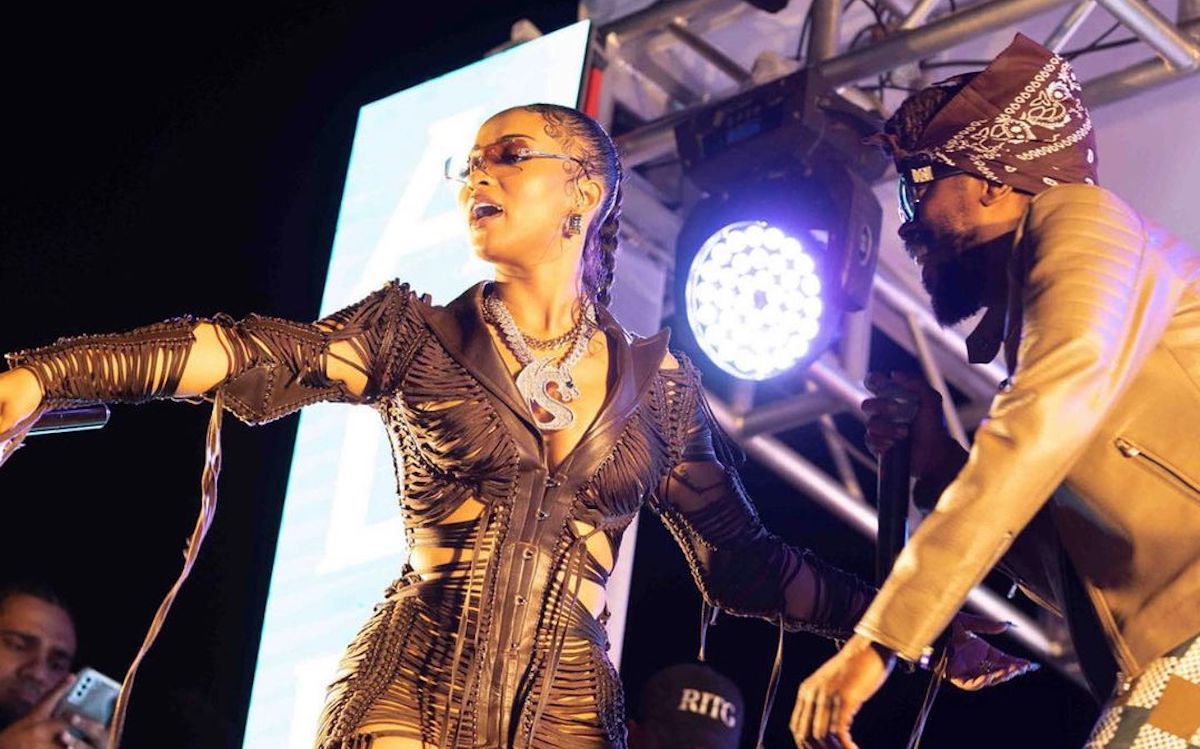 "Welcome one a di King a Dancehall/ Every gal general Beenie ratings tall/ Plus it obvious say yo Slam dem well, yo get many gal the bad gal even Angel/ Ninjaman one a di baddest ting, hail to the God of Sting/ Yuh lyrics dem chopping like a knife weh chop the seasoning/ Fully bad in everything no hesitate like buffering/ Bwoy a flip up Ninja no hold no back a reasoning," she spits.
Beenie Man, Bounty Killer, and Ninjaman have all co-signed the clip shared by Shenseea, with the Doc dropping a heart emoji in the comment while Ninja dropping several fire emojis. "Dis did go hard sister," Killer wrote.
The "ShenYeng Anthem" deejay also received a ton of support from her fans after dropping the throwback freestyle.
"One thing about it you're always bigging up the veterans or show respect to them From taller times yuh a big up Buju From yasso to 'Real Champion ask Buju Banton,' and from them time yah to having a collab with Beenie Man on Alpha. If people say yuh nuh show respect to the ones before yuh,dem LIE. Anyways I'm proud of you," one of her loyal supporters wrote.
Shenseea previously collaborated with Beenie Man on "Henkel Glue" off her debut album, Alpha. She is currently hard at work on her sophomore album, due this year. She recently told fans that the project is almost done, but she also previously vented about being constrained by her label. In 2019, Shenseea became the first dancehall artist to sign a major label deal with Interscope Records, a label owned by Jimmy Iovine, through Rvssian's Rich Immigrant imprint.