Shenseea is making some major moves on the international scene.
The "ShenYeng Anthem" deejay is now the first local dancehall artiste to be signed to Interscope Records. Shenseea also just released her new crossover hit "Blessed" featuring Tyga. The track has been doing very well since it's release on Wednesday. The dancehall diva, who is both known for being eye candy and her lyrical prowess, has been steadily making a name for herself in Jamaica's popular music scene. She is a part of a new wave of female acts who are making waves in the traditionally male-dominated genre.
Since her rise to stardom, Shenseea has collaborated with the likes of Vybz Kartel, Sean Paul, Konshens, and Tyga now she got a brand new track with international rapper Tyga. Being on Interscope's roster will now elevate her brand on the world stage, putting her in a competitive position to achieve her dreams of being an international dancehall/pop star.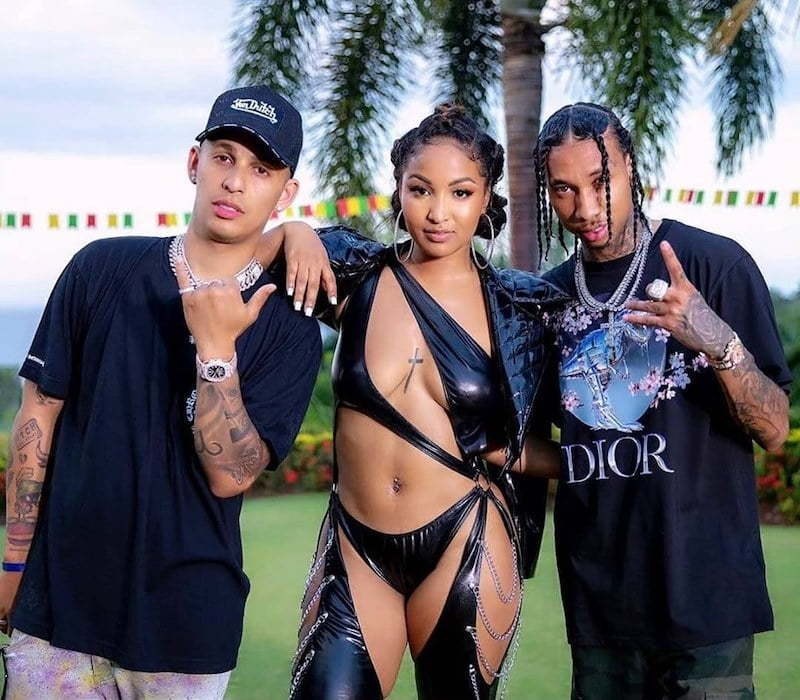 Shenseea said it's a fantastic feeling being a part of Interscope while praising the label's staffs for their work ethics. "They are so hard-working and dedicated to music entirely," she said. "I feel like family there, and I can't wait to work more with them. This is just the beginning of what my team and I have in store. We have many more projects to come, so I want the fans to stay tuned."
Interscope's EVP Joie Manda confirmed the deal in a statement via Vibe. "Interscope always strives to work with artists that can move culture on a global scale. Shenseea is already doing that," Manda said. "She represents Jamaica in a loud and truly authentic voice. We couldn't be any more pleased to partner with her and Rvssian. Many artists go to Jamaica to learn culture, Shenseea teaches it."
Shenseea and Rvssian have worked together on several singles. He has been mentoring her over the past year as she pushed her career globally.