Yung Miami and Diddy killed break-up speculations as they popped up at the Met Gala in stunning black outfits.
The City Girls rapper has been very public about her love life and single life, as she told The Cut last month that she and Diddy was no longer a thing. It seems that she and the "Gotta Move On" artist might have mended fences as they walked hand in hand to the celebrity charity event.
During a red carpet interview, Diddy appeared uncomfortable as he was questioned by actress Lala Anthony about him and Yung Miami together. Anthony applied pressure with her questions poised to Diddy- "Do y'all officially go together real bad?" she asked. Diddy admits he is sweating and begins to stammer and tells Lala that "she (Yung Miami) gon answer that."
Diddy seems frustrated as he answers, "I don't know what you asking me. Real bad, we here. She's my date for the night." Yung Miami also chimes in, "It's just a good date night." Diddy also ensures that he makes it clear that it's just a date to the Met Gala. "We don't put titles on it, everybody wants us to put a title on it… She's like my best friend in the world. One of the most beautiful God has blessed me to meet and I'm blessed that she is my date tonight," he says.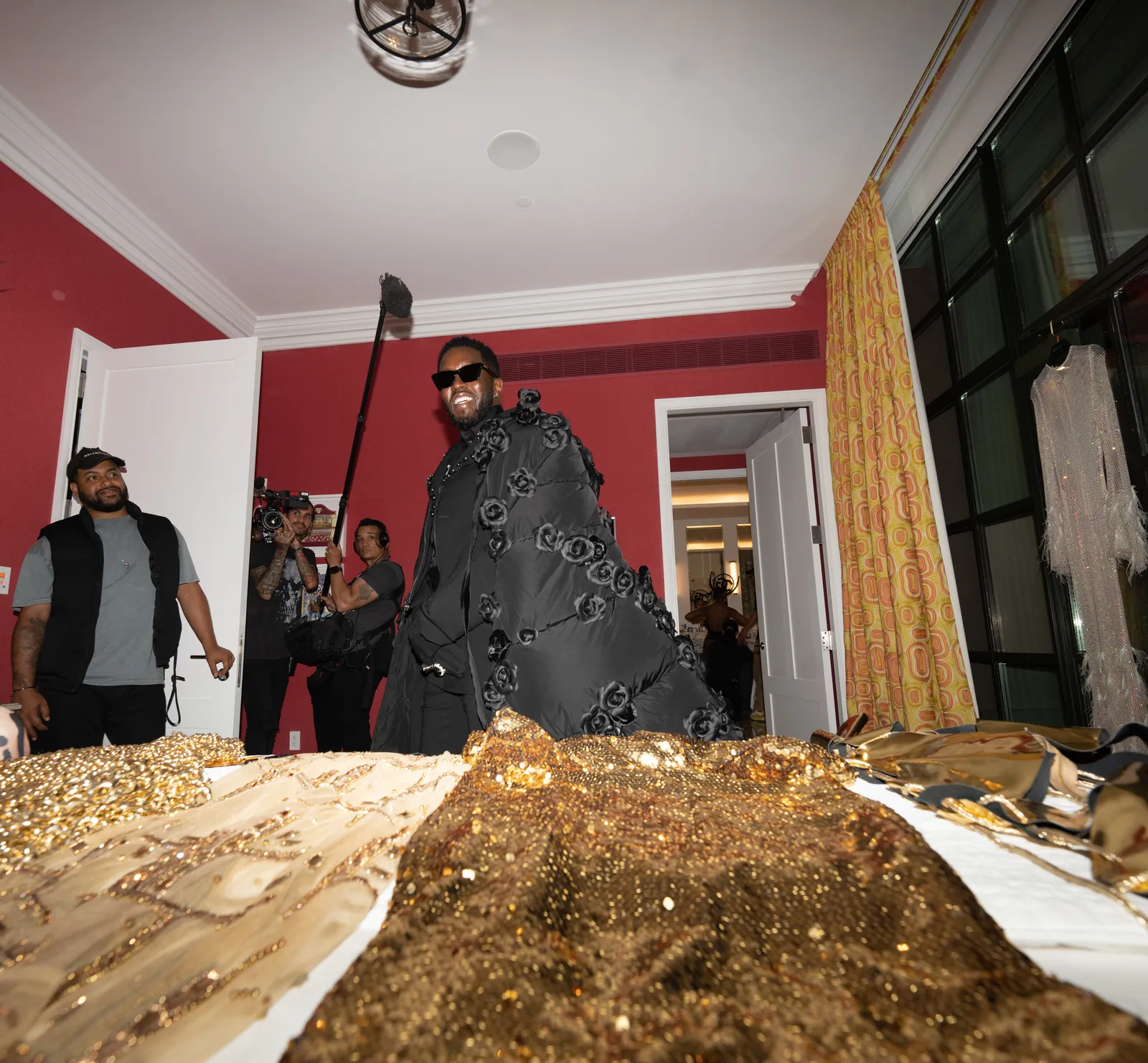 It seems that the relationship might have transformed into a friendship as Yung Miami, whose real is Caresha Brownlee, revealed that they broke after fans noticed they haven't been seen together much since he welcomed his youngest daughter, Love, back in October 2022.
"We're still friends! We're still good friends!" she said. "But we're single. That's not my man. We had our own situation. I'm not gonna put a title on it. We were together every day at one point. He supported me, I supported him."
Yung Miami and Diddy reportedly began dating in 2021. Both confirmed they were in a dating relationship last year when she said they were both single but dating as if to hint that they were somewhere between dating and being single.
Yung Miami's City Girls partner JT was not present at the Met Gala, but she showed her support to her partner in rhyme on social media by sharing several photos of Miami at the Met Gala.
Diddy was sweating real bad when pressed about his and Yung Miami relationship status at the 2023 Met Galahttps://t.co/GCZB9PHf7W pic.twitter.com/24TKd8TmQE

— Urban Islandz (@urbanislandz) May 2, 2023
THEY GO TOGETHER REAL BAD ?@Diddy #MetGala pic.twitter.com/DhBXRewxx9

— BET (@BET) May 2, 2023