Nick Cannon is paying homage to Nicki Minaj's undisputed talent and outstanding impact on hip-hop over the last decade.
While Nick 'Father Abraham' Cannon is a walking oxymoron for his famous infamy and infamous fame, every so often, he does spit some cold undebatable facts that pretty much everyone can get on board with. In a recent interview on The Bootleg Kev Podcast, Cannon got candid about his view on the female rap scene and the artists he thinks have really written history in recent decades to pave the way for newer female rappers.
According to Nick, the Mount Rushmore of female rappers would hands-down display the gorgeous faces of rap queens Nicki Minaj, Lauryn Hill, and Missy Elliot. Though some may be tempted to throw a few more names in there, it's virtually impossible to deny the veracity of his list so far. The conversation started out with giving Nicki her flowers before Nick gave his take on who else has earned their spot next to Mrs. Petty.
After host Kev put it out there that Nicki was the "female G.O.A.T.", Nick Cannon was quick to dismiss the modifier used to understate the rapper's greatness. "First of all, let's not disrespect Nicki. Nicki is a G.O.A.T. whatever her gender is," Cannon said. "She is one of the coldest artists in the last decade. You can't sleep on her skill, her pen, sonically she changed the game."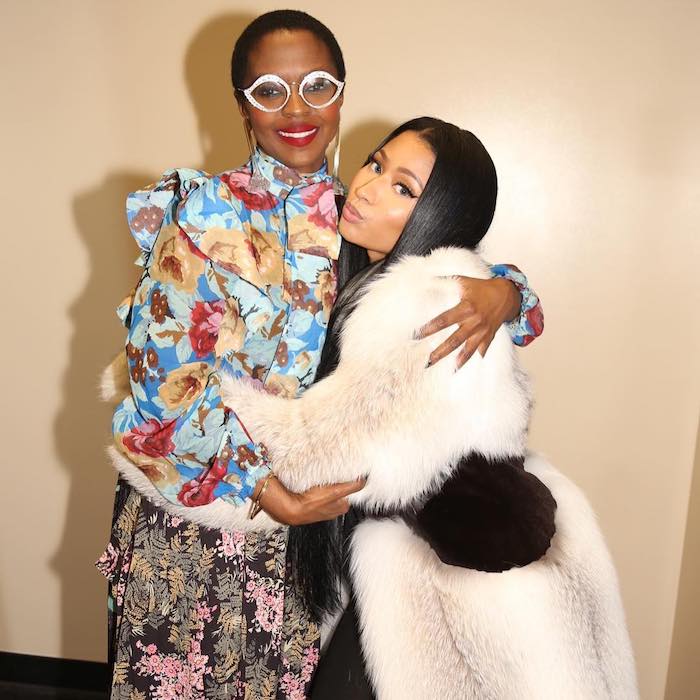 Cannon went on to reference one of Nicki's most notorious verses to date, which is still regarded as one of the greatest rap verses of all time. The prime example showed how Nicki easily sizes up with the greatest rappers in the game, whether male or female.
"When she came with that 'Monster', that was her record," Nick continued. "And that was Hov, Kanye, Ross, like she is… whatever gender aside, sex aside, she is dope. Only person that has the same level of talent and that we should even be comparing her to is Lauryn Hill or Missy. That's the Mount Rushmore."
Missy Elliot has been in the game since the 90s, yet she has collected a number of awards in music over the last decade. In 2019 alone, she was honored with the MTV VMA Michael Jackson Video Vanguard Award just a few days after the release of her EP ICONOLOGY. This was the same year that Elliot became the first female hip-hop artist to be inducted into the Songwriters Hall of Fame. Two years later, both Nick Cannon and Missy Elliot made the Hollywood Walk of Fame Class for 2021.
Meanwhile, Lauryn Hill's debut album The Miseducation of Lauryn Hill maybe 25 years old, but the iconic artist held the record for longest-running debut by a female rapper on the Billboard 200 chart until the year 2020. The album, which debuted at No. 1 and maintained the coveted spot for four weeks, stayed on the chart for 91 weeks in total. It's no surprise that Lauryn is top three for many, including Nick Cannon, who has never played coy about his love for the legend, even titling his 2020 EP: The Miseducation of The Negro You Love To Hate.
Nicki Minaj is, as Nick Cannon said, one of the G.O.A.T.s of our time, and with everyone in agreement, the interview in which Cannon proclaimed the Mount Rushmore of female rap, of course, went viral. Minaj caught sight of it on Twitter and retweeted it with the heart hands emoji.
Elsewhere in the interview, Nick showed love to young female artists who he signed before they were big but said he never wanted any money from them. "Look, give me the credit when you want to give me the credit. I don't want nothing from you except to see you win," the rapper said in response to a question about H.E.R. and Kehlani.
"Usually, I only ask for the money I put in if you're stable enough to do that. These major labels owe me checks for the artists that I kindly just gave them," he added.
It sounds like Nick Cannon is all about genuinely supporting female artists, and we are here for it.