Elephant Man is looking to continue his legendary run in dancehall with a new project.
The dancehall veteran, also affectionately called the Energy God, is set to release his first full-length project in seven years, an EP titled Cool Reminder. Ele shares the details in an exclusive interview with Urban Islandz. Elephant Man has been pushing the album set for release on March 24, 2023, through Hapilos, and he revealed that the project, which features production by NotNice and himself, is "authentic Dancehall [to] take dem back to school."
Elephant Man shared with Urban Islandz that the album is named after his song of the same name produced by dancehall heavy-hitter NotNice (real name Ainsley Morris), which was originally released in 2022. Other producers on the project include Gold up Music, who is well-known for the popular dancing track "Leggo di Bird" by artist Laa Lee and dancehall producer OmLando.
"Ah dancehall we say and I think that that is one of my biggest songs. Not Nice – big top producer," Elephant Man, whose real name is Oneal Bryan, said.
"Some great dancehall tracks, some great party tracks, solid songs from the Energy Gad. You can expect a lot of great tracks. They won't be let down. Everybody's gonna be happy. Dem know Elephant delivering hits on top of hits. we gonna be dancing, we're gonna have hits for the ladies, we gonna have raw authentic dancehall tune like "Buss A Blank", "Start Dancing"- crazy," he added.
Elephant says new album Cool Reminder is one of his best work
The artist's last studio album, Bogle Move, was released in 2016 through his label Energy God Productions, and the artist says the EP is among his best work yet.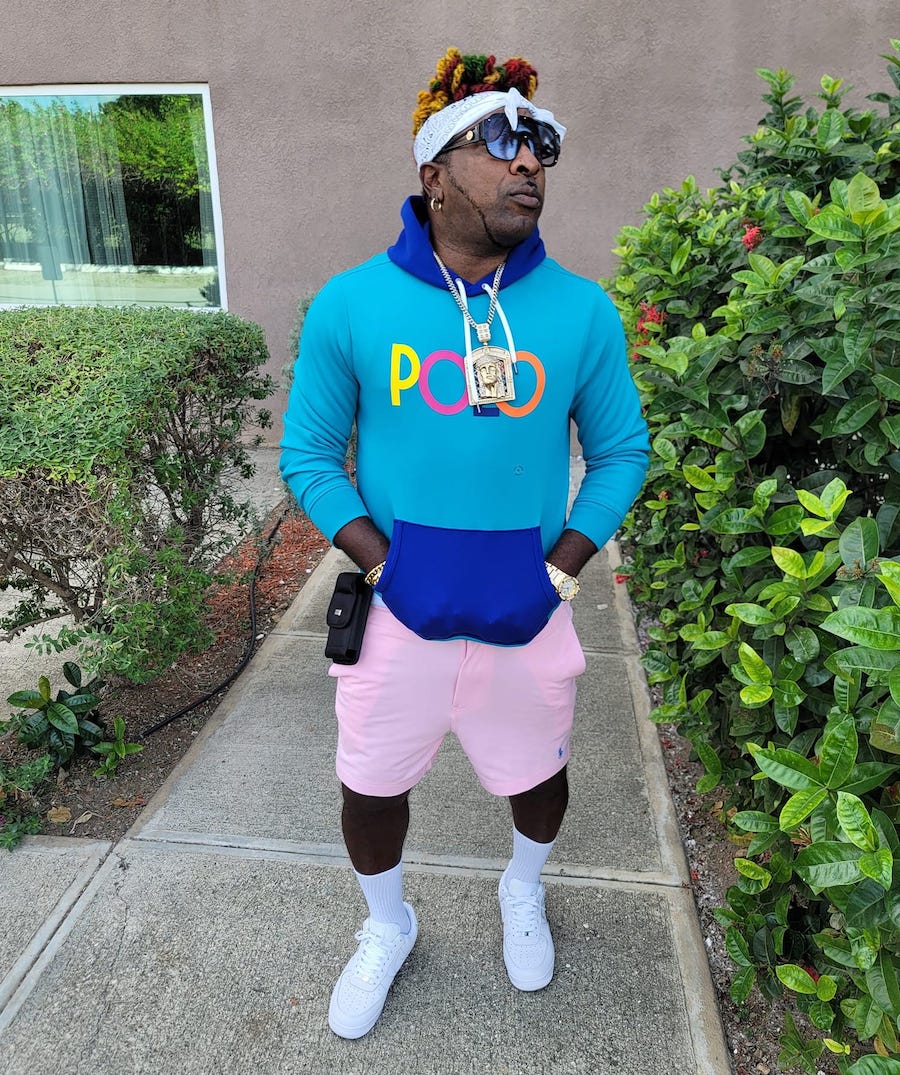 "It's one of my best works. A good body of work put together. Some solid tracks, some real party bangers and the girls are gonna be loving it, the fans are gonna be loving it, the DJs are gonna be loving it," he says.
Elephant Man has continued to tour over the last seven (7) years and has earned the title "Energy Gad" for his energetic and high-intensity performances that get fans on their feet and dancing. Over the years, he has released several singles, and his latest single, "Mi Vex," has generated quite a bit of interest as the artist speaks about the overwhelming level of violence against women.
"[At] every turn, the violence against women is getting out of hand. I said I'm going to use the melody and build back the riddim and talk about something that's gonna be a big topic in our society Jamaica [and] all over the world- stop the violence against women," he says as he shared that SZA's lyrics on the song "Kill Bill" inspired him to tell her not to also kill her ex.
"Stop it, and this song I wrote it, dedicate it for the woman dem," the artist said, adding that he made it his point of duty to ensure that the EP speaks to the issues women are facing.
"We affi have a song like this where the women dem can hold up dem head and know say dem have defender from dancehall defending dem, Energy God talking up fi dem," he said.
The Grammy-nominated artist also shared details about the production process for the 8-track project noting that it was originally seven (7) songs but "Mi Vex" was added to it as he wanted the messaging to get out.
He also shared that he was strategic in selecting the tracks to ensure that there was a good balance of songs for all of his fans, particularly his hardcore base that grew to love his dancing tracks. Songs like "Start Dance" are sure to get his fans on the dance floor, Elephant Man said.
As for the production of the EP, he also revealed that most of the songs are produced by his Energy God Production and Animal House Record outfits. The deejay revealed that he has been producing his own songs for more than two decades, with tracks like "Pon De River" and "Signal De Plane" produced by him after the beats were created by veteran producer Don Corleone.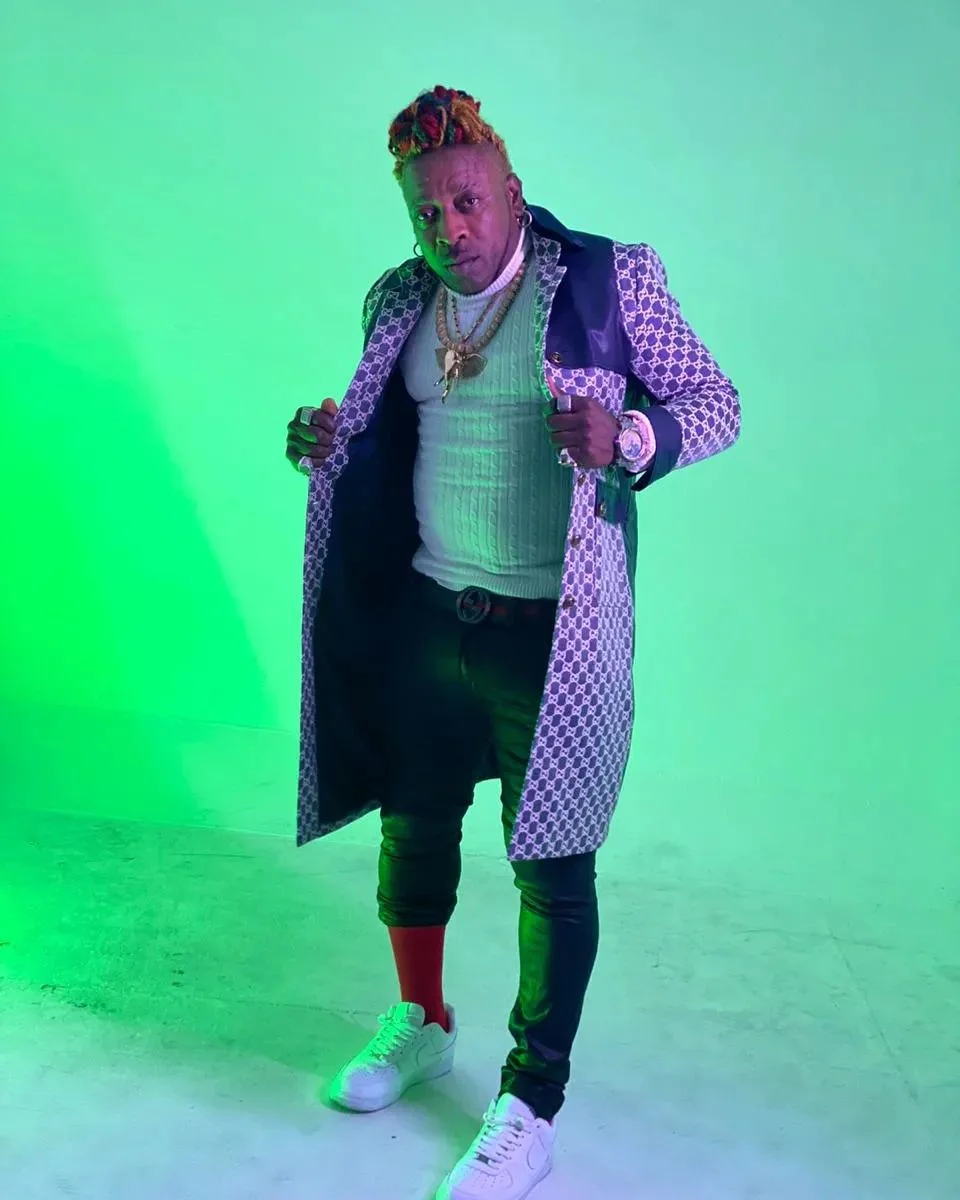 The artist added that he had been immersed in music, and his love also extends to producing his songs and being a part of the process.
"I've had a hand in all ah di the production dem from a longer time in my career because we love music so we try and learn it to the fullest where we can even produce it. I have my own label, Animal House Records and Energy God Productions so most of the tracks I produce them," he said but added that he also works with other talented producers like VC, Gold UP, Breeze, and others.
Elephant Man on squashing his beef with Beenie Man
Meanwhile, the artist was asked about his relationship with Beenie Man and said they were "good." The two had a famous feud in 2018 when Beenie Man dissed Elephant Man, saying that the artist was retired by the likes of Ding Dong. Ele also shot back with his track "Don't Say Nuttn," where he accused Beenie Man of allegedly having a hand in the death of his close friend and popular dancer, Bogle.
The artists appear to have let bygones be bygones, according to Elephant Man.