Bounty Killer is pushing back at Beenie Man for taking credit for Vybz Kartel's career and says that Beenie is delusional in his lies.
In a recent interview on the Let's Be Honest podcast, Beenie Man, clearly had some refreshments to drink, claimed that have been the one who helped to guide Vybz Kartel's early career that helped catapult him to the forefront of dancehall. However, Bounty Killer, in several comments on Instagram about the matter, said Beenie Man was not just delusional, but also a liar who tried to sign the incarcerated deejay in the mid-2000s.
"Beenie believes his own lies over the years what that song did for Kartel's career though it's Kartel hyped up Beenie at that time when alliance was [lashing] him and everyone 06-07," Bounty wrote in a comment response on his page.
He added that Beenie Man had wanted to sign Vybz Kartel, who rejected his offer. "That's why him did wanted to sign Kartel and Addi jump ship left him," Bounty wrote with laughing emojis.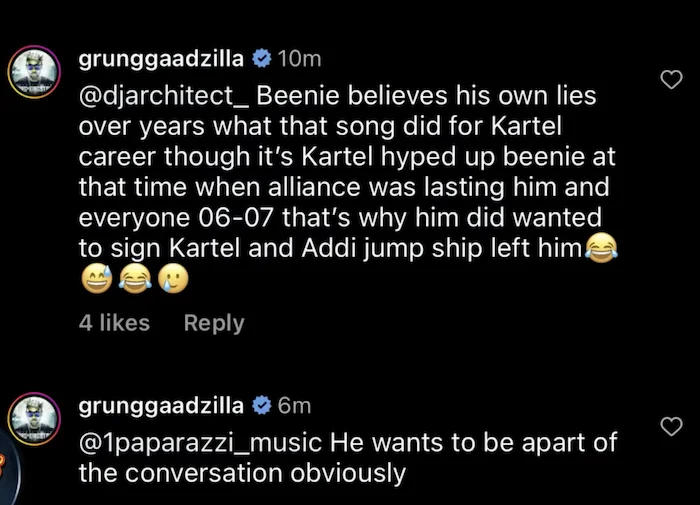 In the podcast, Beenie Man said he brought Kartel to the forefront of music. "But hear the problem now, who bring him to the front?" Beenie man asked. "Ah me sing 'Picture Dis' and produce it to him. Ah me put him a Billboard, ah me put him right which part him deh. Ah me tell him seh yuh cant make Wayne Marshall dem sing the whole ah yuh punchline, learn fi sing and put him right there. Which part the respect deh fi dat?"
He added that he deserved not just "flowers" but the "the whole bush" from Kartel.
"Whole land, a dat me ah try fi tell a man cause me not in no argument. Kartel ah mi deejay mi love him to death," he said but noted that Kartel was "bad bad bad" but "him nuh bad more than me and Bounty Killer."
He added, "We bring yuh inna this business yah. We make you know say see music deh, see it deh live."
Bounty Killer has in the past claimed that his Alliance music fraternity had helped to "buss" artists like Vybz Kartel and Mavado, who are often referred to as his "proteges."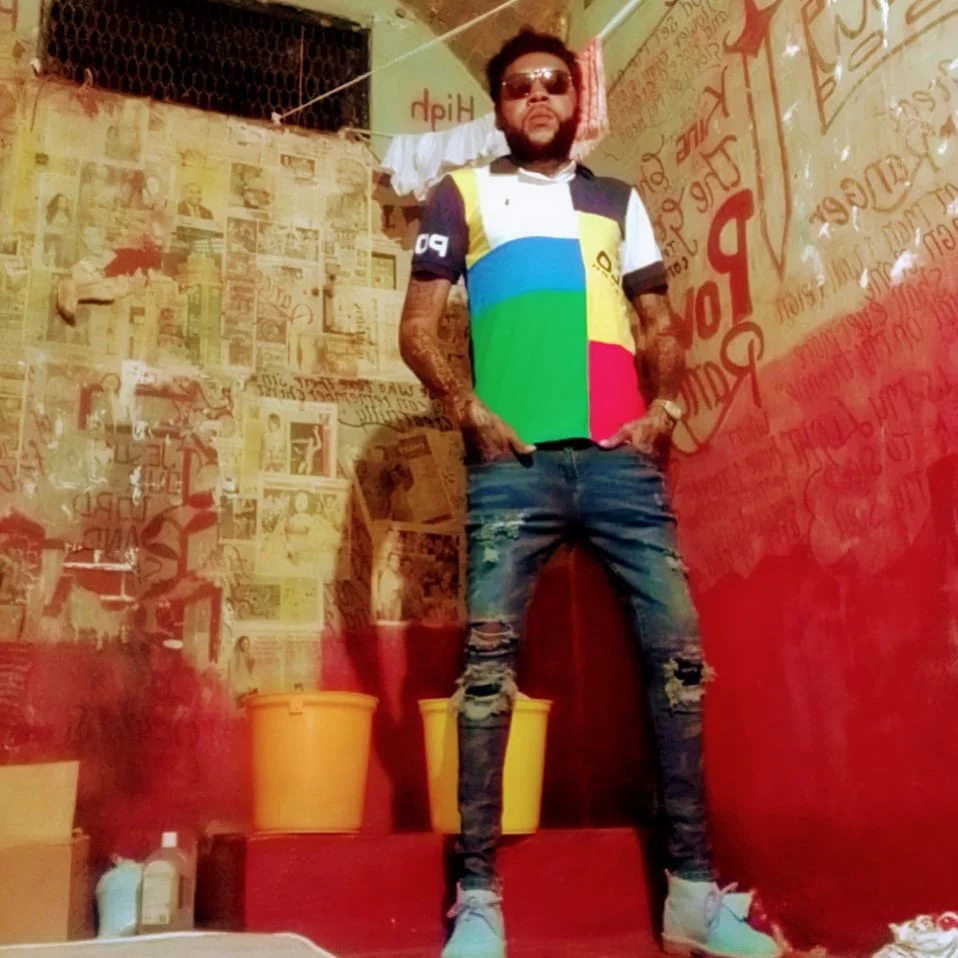 Back in 2020, Vybz Kartel had written a lengthy post praising Bounty for giving him a stage and platform to launch out.
"Mi love the di General like a father/ as a father and a mentor a teacher and a provider who offered me the "great escape" from poverty and be able to take care of my family and make my kids live a more comfortable life than I had growing up," the artist wrote.
In the same message, Kartel laid hefty praises on Bounty, writing that his impact on dancehall is "ubiquitous" and "universal" and "if dancehall's creator was 'newton', Bounty Killer is 'Einstein' weh upgrade it and in some instances, redefine it or change it all together."
Bounty Killer seems to concur with Kartel as he also responded to a comment on Friday (February 17, 2023) that Beenie Man "wants to be a part of the conversation obviously."
Vybz Kartel has not reacted to the statement made by Beenie Man as yet, but it's clear Bounty Killer is not feeling the comment. Fans of the incarcerated deejay's Gaza outfit have also taken the Doc to task about it.