Iggy Azalea is the latest celebrity to find success with her OnlyFans, as she earned more than $300,000 not even 24 hours after announcing to fans that she would be releasing exclusive content on the platform.
OnlyFans became popular during the pandemic as many artists joined the platform and released content to fans for a subscription fee. Despite being a staunch critic of Only Fans and others like fellow rapper/socialite Bhad Bhabie, Iggy Azalea took the plunge after announcing to fans that her upcoming album content will only be released on the platform. The Australian rapper shared days ago that her return to a music album, "Hotter Than Hell," is coming in the summer, but the rapper's content won't be free as she is charging a $25 monthly subscription fee for access.
"SURPRISE! I'm dropping a mixed media project called 'Hotter Than Hell'. There's photographs, visual art collabs, videos, merch & all kinds of aesthetically pleasing, hot as hell things happening this year. You can get first look content + updates on my new OnlyFans account," she wrote on Twitter.
The Australian blonde bombshell also responded to critics who called her a hypocrite for joining Only Fans after bashing it two years ago when reports surfaced that Bhad Bhabie was a top earner with millions of dollars earned from subscriptions.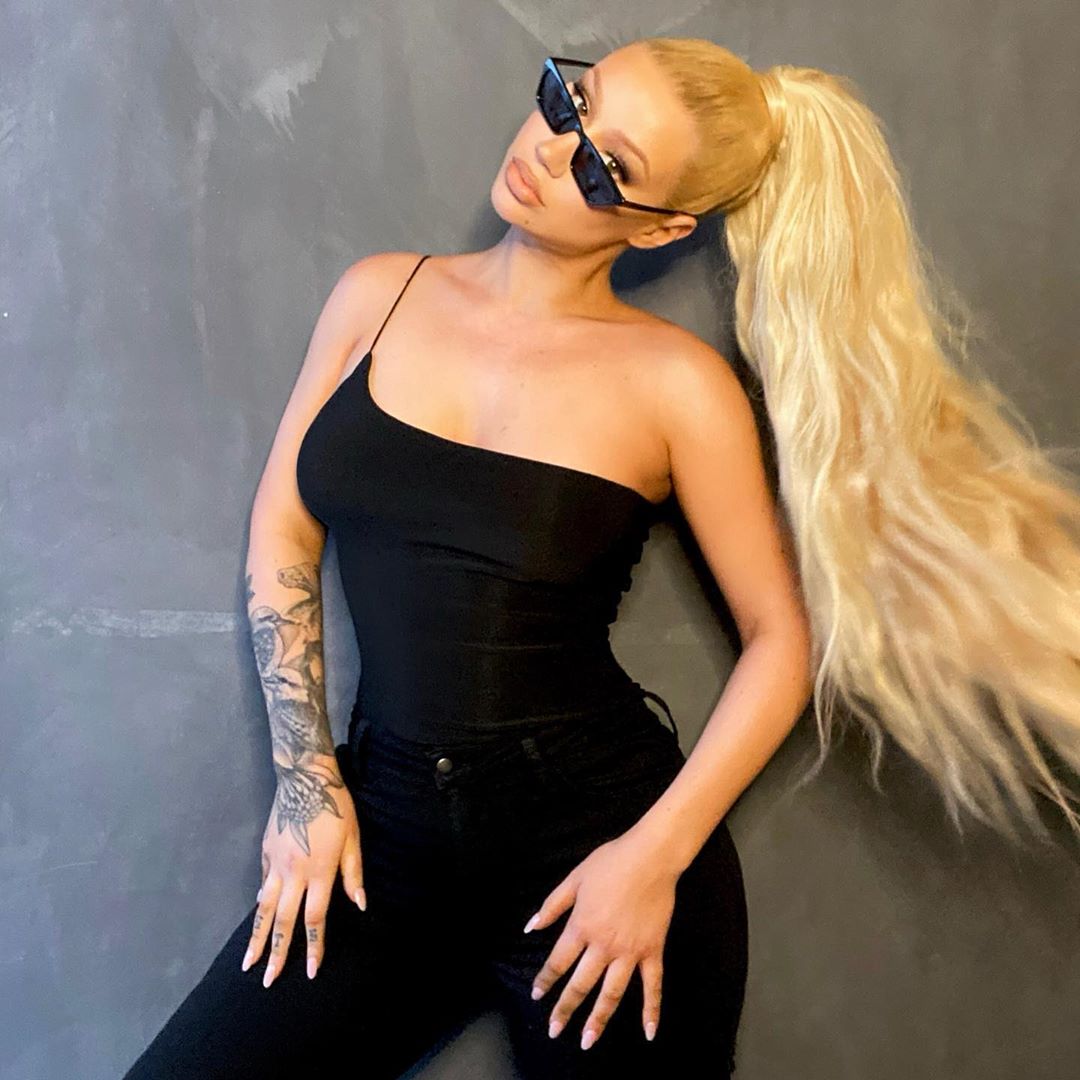 "Admittedly, I never knew OnlyFans was a place where I could be creative, so I didn't expect to be collaborating with them on my biggest project to date!" she said in a report published by Variety.
She continued, "once I looked beyond the surface-level chatter about what it means to have an OnlyFans, I realized it was the perfect platform to launch a multimedia concept on. I feel excited about not having to worry about the overwhelming and creatively limiting censorship artists have to navigate when sharing work on other digital platforms. The project is bold and fun — so is this collaboration — I think it's going to surprise a lot of people."
Iggy Azalea has said her platform will feature a mix of poetry, photography, and video, along with snippets of the album journey.
However, the rapper has so far only shared pictures of her naked in suggestive poses.
"You better be subscribed & logged on tonight… Something hotter than hell in your inbox at 9pm," she wrote on Twitter, teasing a photo of her posing naked and eating a cherry.
In another tweet, she wrote, "My art slut era has arrived."
Iggy had previously said her album would be executive produced by rumored boyfriend, Tory Lanez. It's unclear the position now that Lanez is likely to be sentenced to jail time after his conviction last year. The rapper was found guilty on three felony counts of assault and possession of firearm charges. His sentencing is in late February.
In reacting to the reports that she made just $307,000 in the first 24 hours of joining OnlyFans, Iggy Azalea hinted that the figure is not correct, and some folks say it's likely significantly higher. "Lol, Y'all just be saying sh*t to say sh*t at this point cause that number was pulled outta thin air," she tweeted.
Lol, Y'all just be saying shit to say shit at this point cause that number was pulled outta thin air. https://t.co/0UTpQQsBXE

— IGGY AZALEA (@IGGYAZALEA) January 17, 2023