Model Lori Harvey recently celebrates her 26th birthday and took time out in an interview on Thursday to address the rumors that she has dated a father and son.
Lori Harvey's dating life has sparked admiration and condemnation by fans and observers over the years. Many view Harvey as a harmless sort of Black Widow who dates and moves on after she has what she wants out of the relationship. Some have called her a 'savage' for the way she treats men, including one particularly interesting rumor that claims that she dated Justin Combs, and after they broke up, she dated his father, Sean 'Diddy' Combs.
Given Diddy's proclivities, it is even more difficult for fans not to speculate the worse. However, Lori Harvey says it's not the case, and nothing of the sort happened. While speaking to Adrienne Houghton for E! News, Lori Harvey was asked about the biggest misconceptions about herself, which caused her to name some of the biggest rumors she heard.
"It's so funny because I'm so quiet, there's been so many stories that have been made up about me," she began.
"I've seen stories about me being fully in love with somebody and you have like, this whole relationship. And I'll see the guy and I'm like, I've actually never met him before," she said, hinting at the recent rumors that she doesn't date men without an NDA with a $1 million penal clause.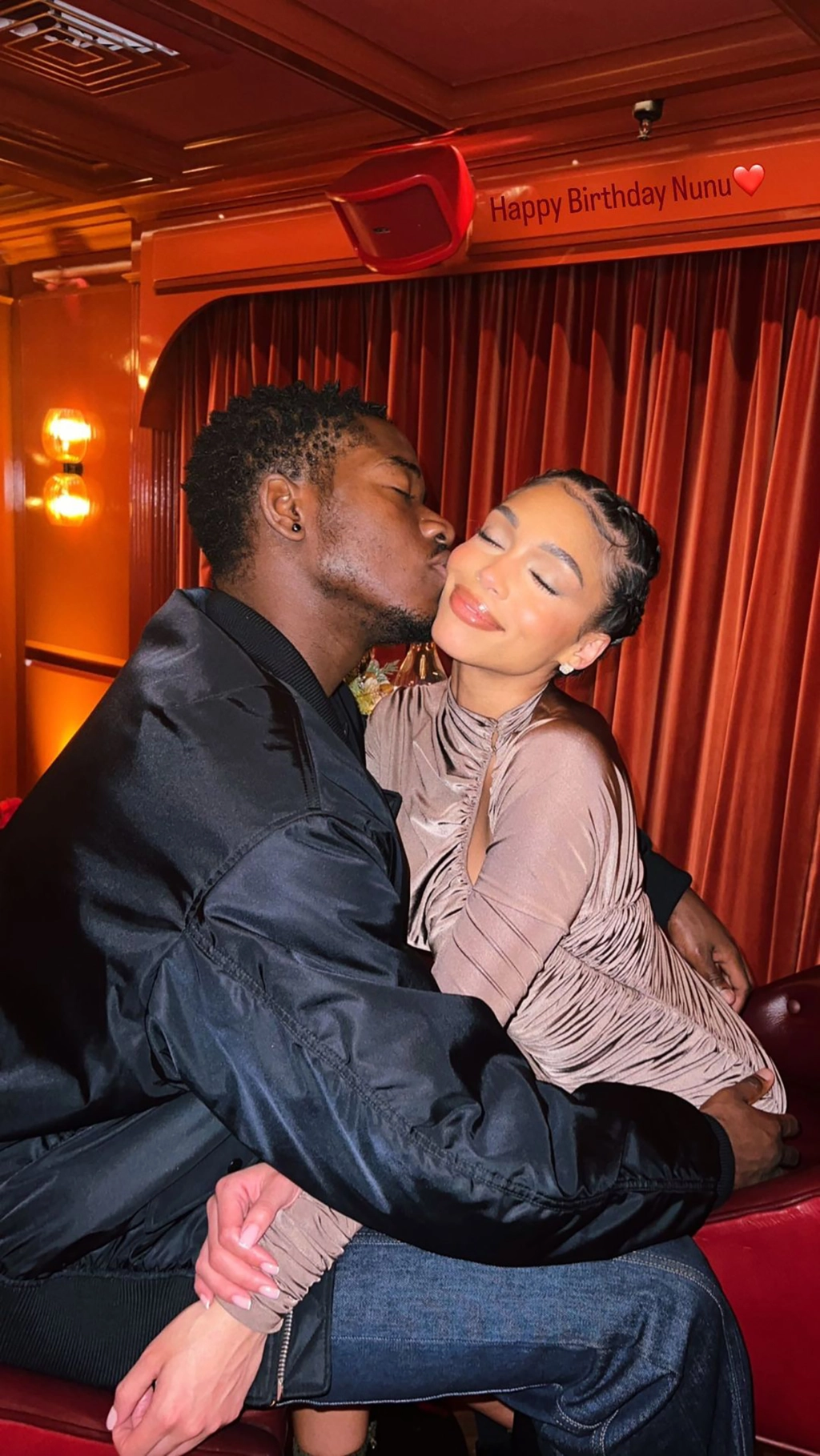 She then seemingly addressed the Diddy and Justin rumors.
"Like, full-blown stories I've heard, I've dated a father and son before. Absolutely not true," she continued. "I've even heard that I'm a lesbian at one point. So, you know, there's been a lot of different things. A lot of stories, a lot of misconceptions. I think they're hilarious. I love the stories."
Lori Harvey and Diddy sparked dating rumors after they were spotted together several times over the summer of 2019.
They were spotted shopping and traveling in various exotic destinations across the world, but neither acknowledged that they were dating or seeing each other. She was also seen at Bad Boy & Quality Control Takeover at Gold Room in September 2019, where Diddy appeared to be kissing her.
The sightings caused controversy as she was previously linked to Justin Combs, Diddy's eldest adopted son.
Lori did not go further to explain what looked like dates with Diddy. But elsewhere in the interview, she did give some insight about her headspace and how her father, Steve Harvey, has influenced her life.
"Just remember that you're the prize, always," she told Haughton when asked about Steve's advice. "That's like, his golden slogan for me," she said.
She continued, "It just means not like, compromising my values, my happiness, my peace," she said. "Not settling for less than what I know I deserve. And not being afraid to walk away from a situation if it's no longer serving me."
Lori Harvey shares key advice she's gotten from stepfather Steve Harvey and clarifies that she's NEVER dated a father & son (i.e: Diddy & Justin)
?: https://t.co/bKzYetji3c pic.twitter.com/ehLXpJ6asx

— Glock Topickz (@Glock_Topickz) January 12, 2023
In the meantime, Lori was recently linked to Snowfall actor Damson Idris, but neither has addressed the rumors. She also recently broke up with Black Panther actor Michael B. Jordan after a year and a half of dating.