Yung Miami is dishing on the state of her relationship with Diddy amid speculation that she and the "Gotta Move On" rapper might be heading for Splitville after he shared he fathered a child in October with another woman.
Diddy was posted up over the holidays with all of his children, including the mothers of his children, mama Combs and newcomer Dana Tran who recently birthed Love Sean Combs. Yung Miami was conspicuously absent from the family photos, but it seems that she wants the world to know she and Diddy are fine.
In a new interview with PEOPLE, Yung Miami shared how she and Diddy bond over their church-going activities, and she also put to bed recent criticisms from the likes of DJ Akademiks that she was a side chick and in the dark about Diddy's sexual proclivities.
"He's a man. He's a grown man. He's very honest. He's upfront about everything, ain't no secrets with him. Nothing in my face, everything in one. I can talk to him about it," she said while at the premiere of Black Mafia Family recently.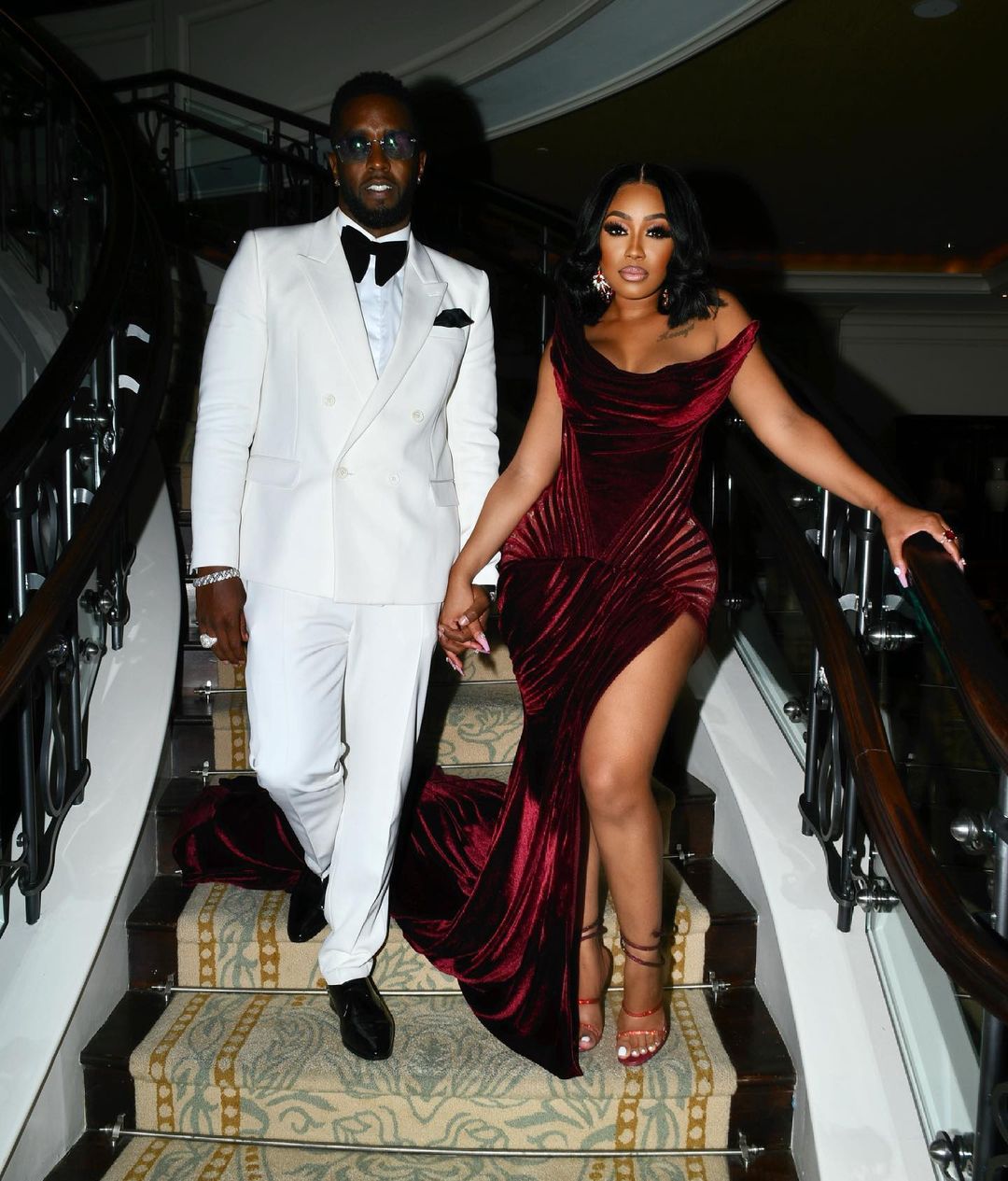 Yung Miami has come under much criticism and ridicule by hip hop fans after Diddy's baby announcement but also his many escapades, which include him tonguing down random women over the past month.
According to her, she and Diddy remain solid as they go to church and put God first. "We go to church. He takes me to church. We pray together. We put God first, for real. We pray, talk to God, and go to church. I can talk to him about anything."
The City Girls rapper, who was spotted posted up with Diddy on New Year's Day, said this is the "first time" she has experienced good love. In a recent post where she is photographed sitting on Diddy's lap, she wrote, "Another 365 days around the world with you Happy New Year!"
Diddy recently addressed Akademiks telling him that Miami was "special" to him and that she was not a side chick.
DJ Akademiks later apologized for the comments after disclosing that Diddy texted him.