Tory Lanez is facing some possible jail time after cops found a gun in his possession.
Rapper Tory Lanez has been arrested on felony gun charges after a gun was found in the vehicle that he was driving in with fellow rapper Megan Thee Stallion. According to TMZ, following an alleged argument outside a house party, cops located a gun in Tory's car. "Savage" rapper Megan Thee Stallion was also on the scene, according to police. Law enforcement officials were summoned to a Hollywood Hills home sometime around 4:30 AM on Sunday.
Being alerted of a disturbance in the area, witnesses informed the police that persons were arguing in an SUV, and shots were subsequently fired in the air, after which the SUV sped off. Officials were given a description of the vehicle and were successful in their search, locating it shortly after.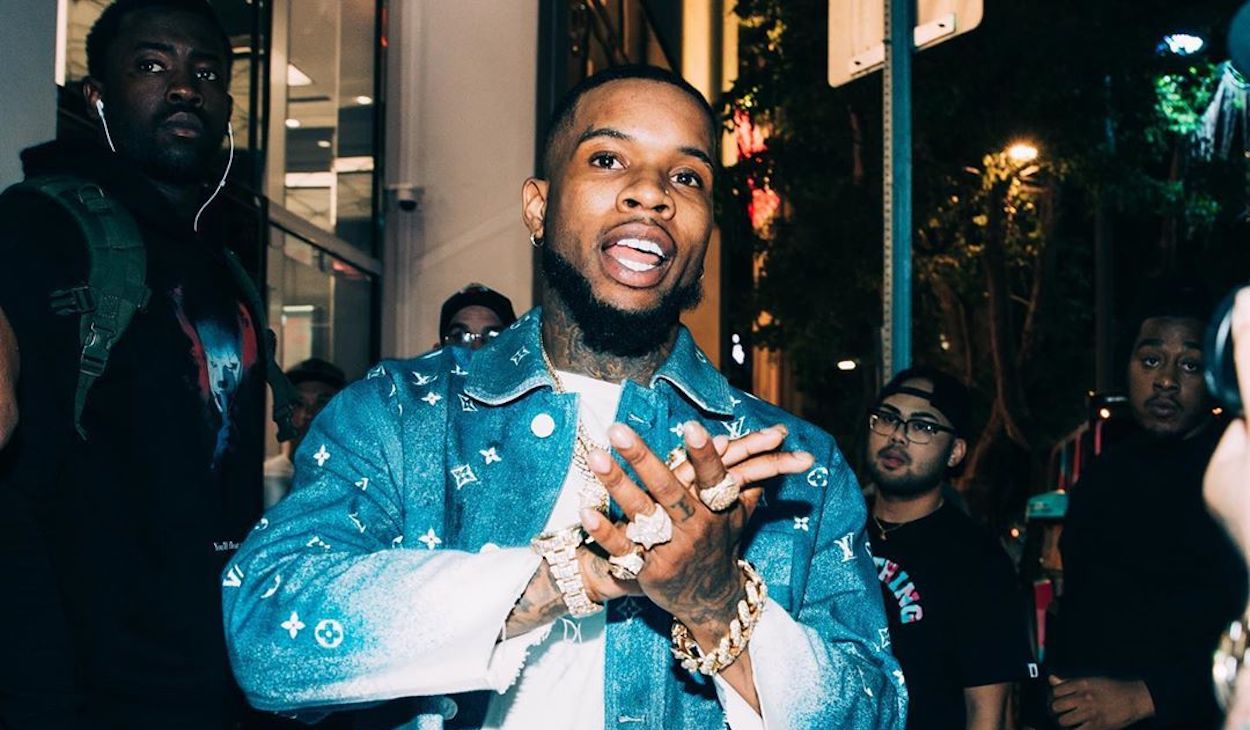 Both Tory Lanez and Megan were found inside the SUV along with another unnamed female. According to TMZ's sources, Megan Thee Stallion was noted as having a laceration to her foot, thought to be from a broken piece of glass on the floor of the SUV. Upon searching the vehicle, police located a gun. Tory was then arrested and taken into custody, where he was booked on felony gun charges for carrying a concealed weapon inside of a vehicle.
Megan was documented as a "victim" in the incident and was transported to a hospital shortly after, where she received treatment for the laceration to her foot. Following an investigation and search of the scene outside the home where the altercation took place, police officials recovered four spent shell casings.
On Saturday night, social media was put in a frenzy following a posting on Meg's Instagram Live, which showcased her having fun in a pool alongside billionaire make-up queen, Kylie Jenner. Tory Lanez then appeared in the shot as he emerged from the pool, prompting Thee Stallion to warn him not to get her phone wet. The three appeared to be partying it up at Kylie's Holmby Hills residence, prompting fans to question where Kylie's baby daddy, rapper Travis Scott was at the time.
There is a strong possibility that the two events are directly connected. We'll keep you posted on any developments in the story.