Vybz Kartel is officially a granddaddy to a baby boy name Azeil Palmer.
Congratulations are in order for Vybz Kartel and his son who welcomed a baby boy. Multiple sources confirmed with Urban Islandz today (July 8) that Likkle Addi's girlfriend Kayla Smith has given birth to a bouncing baby boy. Back in May, the dancehall community came to a head after a huge uproar following the circulation of photos showcasing Vybz Kartel's son Likkle Addi and a young lady celebrating a baby shower. "Oh Boy," the banner read, while numerous blue balloons decorated the event. In one photo, the couple sat in lavish throne styled chairs while Shorty, Likkle Addi's mom, and Vybz Kartel's common-law wife, embraced them. Wearing a blue dress with a "mom-to-be" sash, the young lady cut into her cake, which read "Happy 18th Birthday" with her boo Likkle Addi in another photo.
Social media users ripped the couple apart, stating that they looked unhappy and uncomfortable in the photos. Utilizing their detective skills, they dug up the identity of the young woman, posting her name (Kayla) and information to social media. They criticized Kayla's blue dress pulling up receipts to prove that the dress was previously owned by Shorty as they questioned if a new dress couldn't have been purchased for such a huge event. Critics further slammed the entire celebratory occasion citing that Likkle Addi was only 15 years old, and the young lady only 18 years old, which means that someone needs to be arrested for Statutory rape, namely the parents.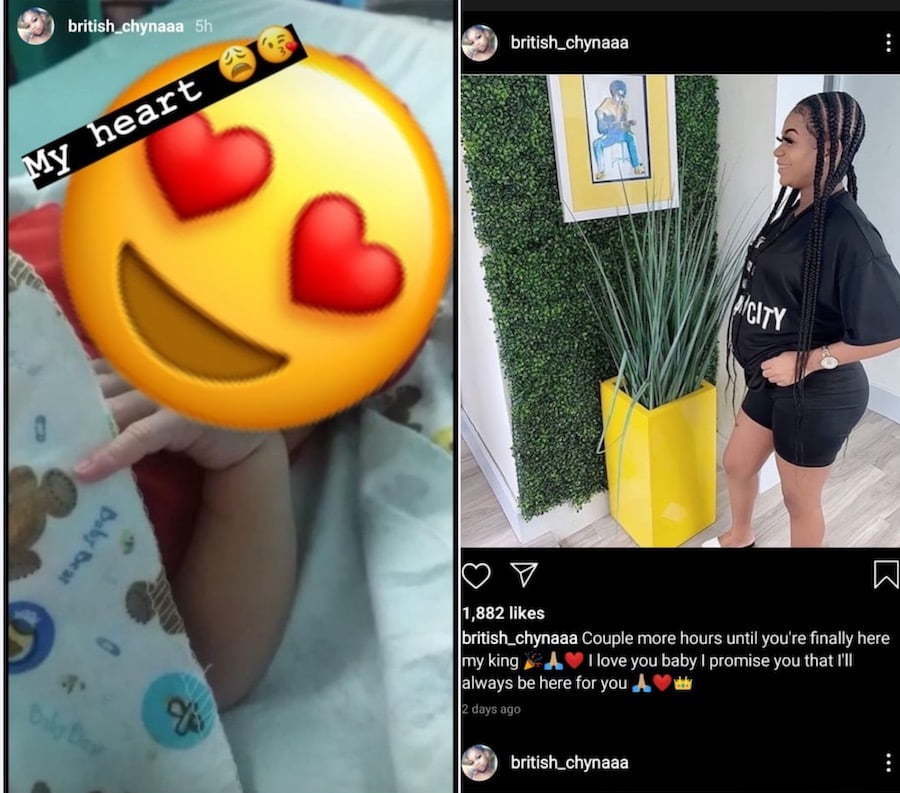 In true Vybz Kartel fashion, he retorted to the critics firing numerous shots, "Don't worry bout those two millionaires. What the f*ck you think i work so hard for..#legacy," he captioned one post. He later added, ""If you're angry well mission accomplished. Same so unuh wash unuh mouth pon mavado son cause bad mind saturate the very fiber of unuh existence. Get a life and mind the business that pays you..and fi di foreign minded boasty slave dem, she a American citizen," he stated making reference to Kayla.
Posting a final photo of the two parents-to-be, he wrote, "Congrats to me son & daughter and extended family #newgeneration #gazanation #whovex #gazarmy #1don."
Now it appears that the Gaza Nation has officially received a new member in the form of a bouncing baby boy. On the popular social media site, Instagram, a photo of a baby swaddled in a hospital cubby with the caption, "The don deh ya 10:22 am" began making waves. A congratulatory message to Kayla and Likkle Addi also accompanied the photo. The baby's face was notably covered with an emoji icon. While the birth has not yet been confirmed by Likkle Addi or Vybz Kartel, many persons in the comment section believed the news to be true, citing that it was posted on Kayla's personal Instagram.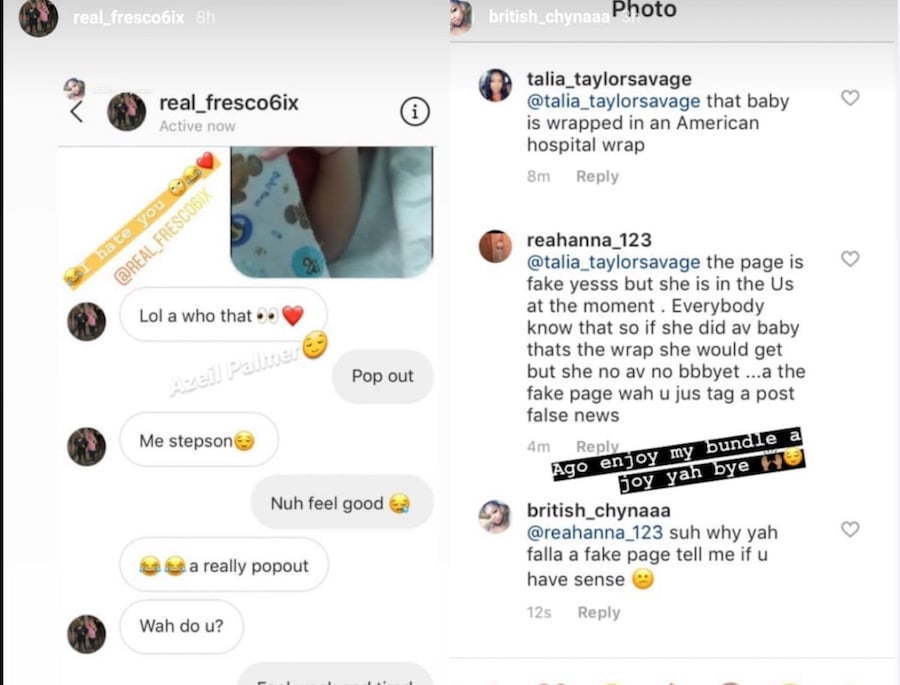 However, since the news of her pregnancy, a large number of fake pages have been created, pretending to be Kayla. This has led to a back-and-forth debate in the comment section of the photo with arguments both supporting and refuting the validity of the birth announcement. One user was quick to point out though that Kayla would not want any well-wishes from the masses who previously slammed her, "If a true … She no want no congrats from nuff a Uno to how to slaughter the girl."
While we await confirmation from the Worl' Boss or Likkle Addi, we would like to extend a hearty congratulations on the joyous news. The birth of a baby is a blessing!