Uptown Records founder Andre Harrell has died at age 59.
Veteran music executive Andre Harrell, who is perhaps better known for finding P Diddy in the late '80s, soon after he formed Uptown Records, has died, according to multiple sources. The cause of death is still unclear as we are yet to hear any word from his family or his management team.
News of Harrell's passing came from DJ- D-Nice, who made the sad announcement during his Instagram Live broadcast for his Club Quarantine show on Friday. Harrell, a native of New York, began his music career as one-half of the early rap duo Dr. Jeckyll and Mr. Hyde, but it wasn't until he started working with founder of Def Jam Records, Russell Simmons that he really started to gain some serious music business experience in 1983. He later set up his own record company, Uptown Records, in 1986.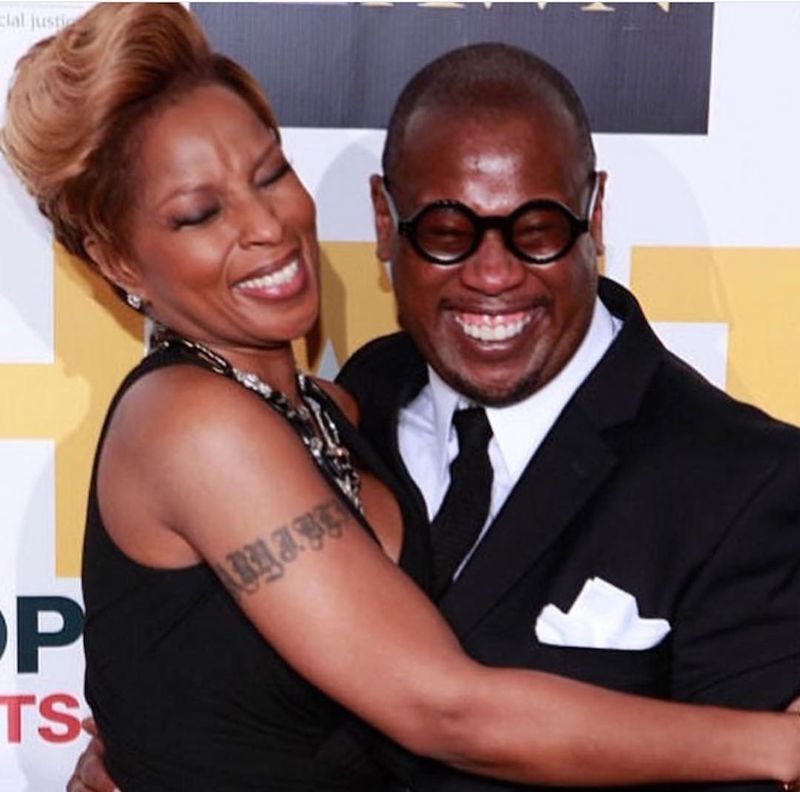 Harrell also signed teenage sensation Mary J. Blige in the late '80s with the help of his former A&R intern, Puffy Combs. Under Harrell's leadership, Uptown Records helped launch the careers of Heavy D and Boyz, Guy (producer Teddy Riley), Jodeci, Al B. Sure, and Mary J. Blige. In 1992, Uptown partnered with MCA on a multimedia deal that allowed Harrell to produce movies, TV shows, and movie soundtracks., including the 1991 comedy Strictly Business and New York TV series New York Undercover.
Andre served as president of Mowtown Records and also served as the vice-chairman of Revolt TV. "We can confirm the passing of Andre Harrell," the network said in a statement. "Everyone in the REVOLT family is devastated by the loss of our friend, mentor, and Vice-Chairman. Andre's impact on Hip Hop and the culture and on us has been immeasurable and profound. May he Rest In Peace."
A true icon and industry legend is sadly no longer with us. His contributions to the culture and urban music was more than we could adequately sum up in words. Several celebrities took to social media in mourning, paying tribute to the late Andre Harrell's great work. May his soul rest in everlasting peace.
Why Andre ??? My heart is breaking and I can't stop crying. He was an amazing friend and I will miss him forever. ?

— Mariah Carey (@MariahCarey) May 9, 2020