Gucci Mane was the East Atlanta Santa in New York City.
While sauntering through the streets of New York City this week, Gucci Mane donned a white fur coat and Santa hat, apparently channeling his holiday season alter-ego, East Atlanta Santa. The "Big Boy Diamonds" rapper also rocked an impressive chain around his neck and a diamond-clad watch, contributing to the winter theme with even more ice than usual. Guwop posted a video of himself on Instagram, strolling outside the Empire State Building while passersby shouted his name and honked their horns at the rapper's spirited attire. His jewelry alone cost over a million dollars. Makes you wonder if there was adequate security with him.
The Gucci Gang founder appeared to be enjoying himself and his newly purchased Richard Millie watch, flashing it towards the camera in the video, which he captioned, "Strolling NYC! All the Girls Gangster," along with a Santa emoji.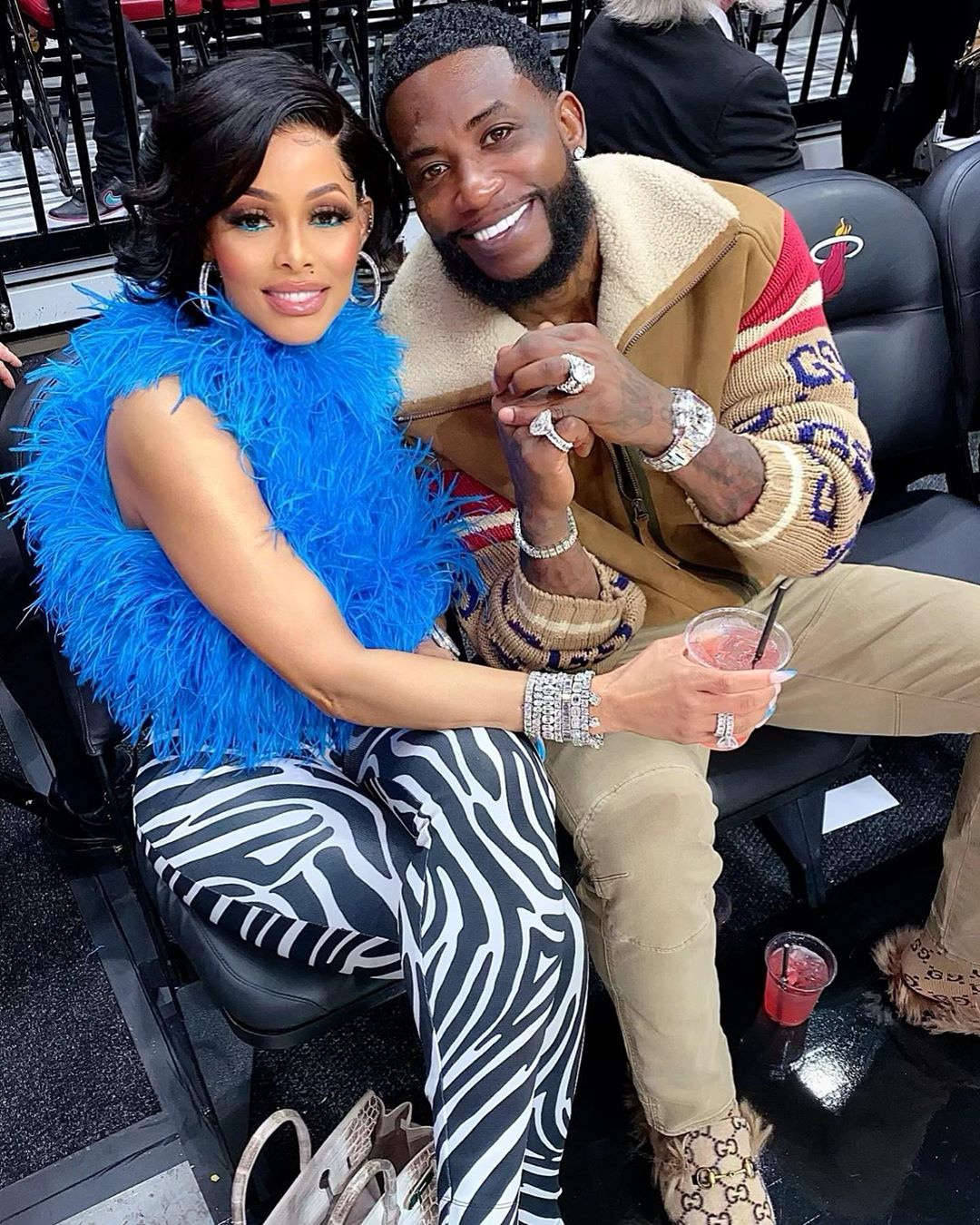 Although this is the first time East Atlanta Santa has been seen walking the streets, Gucci debuted his Christmas persona in 2014 with the release of his mixtape, East Atlanta Santa. The project was dropped on Christmas day, although the tracklist was anything but Christmas-themed, featuring songs like "Medication" and "With My Pistol." The Atlanta rapper followed up his first Santa mixtape with his tenth studio album in December of 2016, titled The Return of East Atlanta Santa. Both projects featuring Gucci's trap holiday character received positive critical reception and produced chart-topping tracks.
This year, East Atlanta Santa's appearance occurred during NYC's SantaCon, an annual event during which the streets are flooded with partying New Yorkers and holiday tourists dressed as Santa Claus, reindeer, and elves. In addition to another excuse to get publicly intoxicated during the holidays, SantaCon also provides an opportunity for local charities to raise money for those in need. It seems Gucci is continuing to focus on positive vibes through the holiday season, as he has been since his release from prison in 2016.