Nick Cannon has declared victory in his beef with Eminem, but Slim Shady is not yet done with it.
Nick Cannon and Eminem have been engaged in a recent lyrical battle following the rap God responding to Nick on the track "Lord Above" with Fat Joe and Mary J Blige. Nick Cannon previously claimed that he almost put hands on Eminem in the middle of all the drama between him and Mariah Carey a few years ago. Eminem, of course, made it clear that the comedian was just bluffing, and he was not worried.
Since Em's scorching diss on his collab from Fat Joe's "Family Ties" album, Nick Cannon has released two diss tracks for the rapper, clearly taking a page from Drake's book. It's been a couple days now, and Eminem is still yet to respond musically. The only thing we've heard from the rapper was his sarcastic response on social media.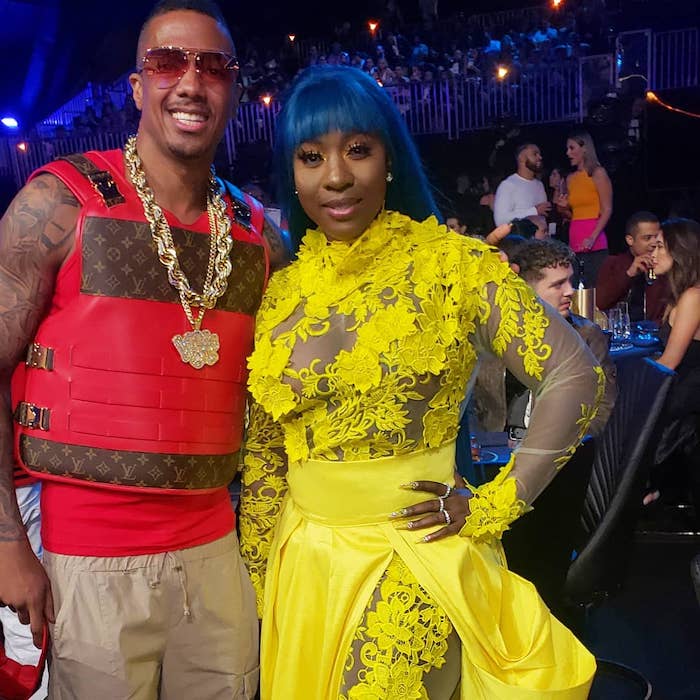 Taking to Twitter after Nick's first diss track that talks about Eminem performing oral sex on another man first came out, Eminem wrote, "I demand an apology Nicholas, you've made my gardener so jealous!" the rapper said. However, since Eminem has failed to respond in a timely manner to the back to back diss tracks from Nick Cannon, the comedian is claiming victory.
Cannon went on Twitter today (December 13) to declare that he is the victor over the exciting Canon versus Mathers saga. "@Eminem I won!!!" Nick wrote. "This has been fun now back to your regularly scheduled programs," the comedian added. Other celebrities like Charlamagne Tha God agrees that Nick Cannon took the trophy by default since Eminem has not responded. Some fans are still holding out hope that the Detroit rapper is still penning the perfect comeback and will unveil the masterpiece soon.
Eminem has a rumored surprised album pending for later this month that might come with one or two new diss tracks. So it's safe to say that this beef is far from over.
Who would've thought that the man whose RIP hashtag was trending on battle day one would be left standing in the end?
@Eminem I won!!!! This has been fun now back to your regularly scheduled programs.

— Nick Cannon (@NickCannon) December 12, 2019
I demand an apology Nicholas, you've made my gardener so jealous!

— Marshall Mathers (@Eminem) December 10, 2019