Yanique 'Curvy Diva' Barrett is coming under fire again, and it involves her colleague Dexta Daps and underwear, or lack of it.
A video clip of the Yanique Curvy Diva on stage at the Breeze Day Rave Party in Orlando, Florida, on Sunday, has not gone down well with some Dancehall fans who have viewed the sapphic clip. The 46-second video, which was posted by the promoters One Family Entertainment on their Instagram page, shows Yanique approaching several women asking them if they wanted to remove their panties, as the beat to Dexta Daps No Underwear plays in the background.
"So hold on, yuh can teck off your underwear?" she asks, as a shirtless Dexta Daps who was also booked for the show, is shown standing, looking on and stroking his chin. She then pulls a middle-aged woman to center stage, then walks over to another younger woman and asks: "Mi can teck off your underwear? How mi a go teck it off?" to which the woman responds: "mi no have on none."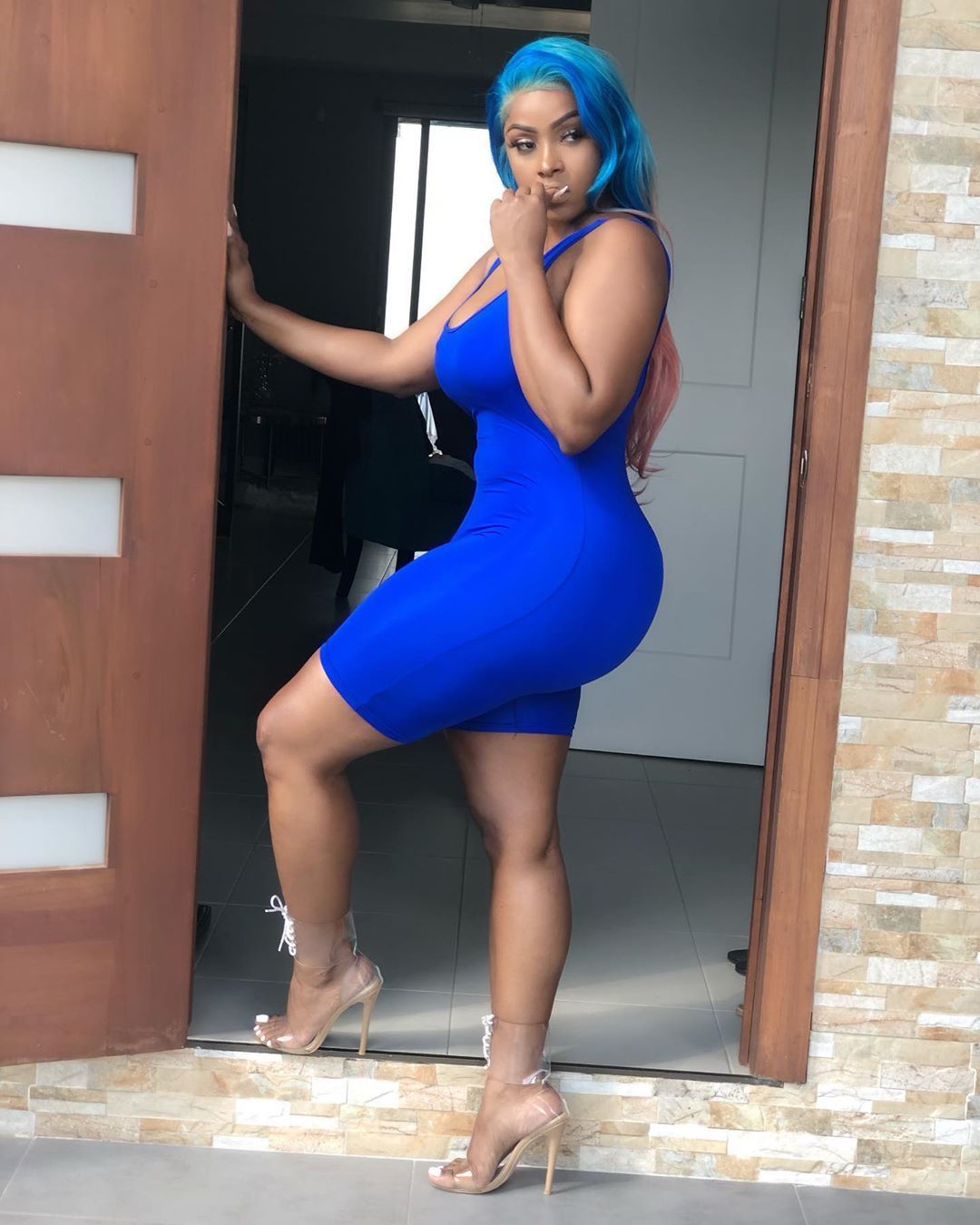 The camera then pans to the right showing Yanique slowly squatting while gyrating as she slowly pulls the older woman's panties down to her ankles. The woman then holds on to one of Yanique's shoulders and steps out of the panty. Yanique then stands up and waves the woman's red panty in the air and holds it over her head before waving it around like a flag again, as some members of the crowd squeal with delight, others expressing astonishment.
The comments regarding her behavior were caustic on one popular Instagram page, with some persons claiming the Bunx Pon It artiste is "always looking forward from the internet," while others described her actions as disgusting, branded her a 'Big ole slack gyal' among other things.
"She a dung gal dat y her career cyaa advance. Ppl only knw har fi har nastiness not har music," one woman said, while another woman commented: "Da gal ya sick stomach differently".
"This girl want to be a sex symbol sooooooo bad she need to just go be a porn star … she distasteful bad," were the comments from another follower.
One woman said she was hoping veteran selector Foota Hype, a staunch critic of the LGBT lifestyle, would catch wind of Yanique's shenanigans.
"But Jesus a me alone a wait fi big mouth Foota fi see dis," she wrote.
This is the second time in a matter of months that Yanique Curvy Diva had stirred up controversy in Dancehall with an underwear issue. On August 6, as Jamaica celebrated Independence Day, she made headlines after removing her underwear in full view of the audience while performing at the Pride Jamaica Breakfast Party, an LGBT event.
She was hammered by many of her Dancehall colleagues as well as the wider public. In her defense, Yanique had said she was wearing stockings and another panty, underneath her skirt and that it was all an act.