Blueface was supposed to be celebrating the life of rapper Juice Wrld but instead found himself responding to Nipsey Hussle fans.
Fans are still in shock over the recent and sudden passing of Juice Wrld. The hip hop community is still mourning, and even fellow entertainers are sending their condolences. West Coast rapper Blueface was showing Juice some much deserved respect when he posted an image of he and Juice Wrld seemingly talking and laughing. Blue captioned his post with a simple R.I.P along with a prayer emoji. While the majority of the comments below his post were sending condolences as well, one Nipsey Hussle fan took the time out to be salty in the comments.
He wrote, "Know what's funny you say RIP to another man from another state but COULDNT EVEN SAY RIP NIPSEY AND POST A PICK LIKE YOU DID THIS SMFH MUST OF HAD SOMETHING AGAINST NIP."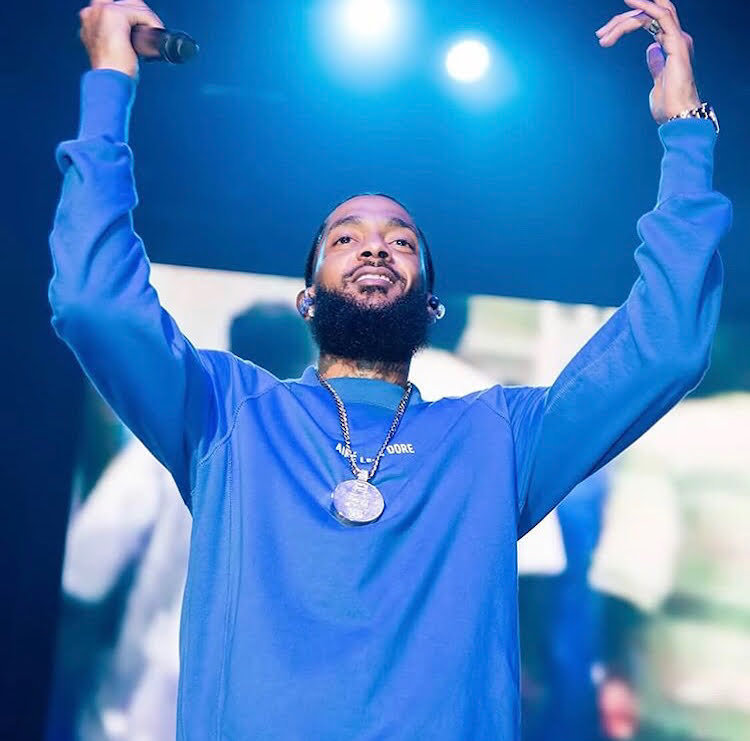 Blueface decided to set the record straight once and for all along with roasting the person who commented, "never met Nipsey and neither have you take his d**k out yo mouth and move on bro [prayer emoji]. Blueface and his manager, Wack 100, have been feeling the pressure from the hip hop community after Wack made what many would call unsavory comments about slain rapper Nipsey Hussle. Blueface was put through the wringer for not sending condolences and for not bashing his manager for making the comments.
Many persons commented in support of Blue, stating that he was right for not showing support for someone he did not know. However, die hearted Nipsey supporters stuck to their guns that he could have still paid their respects to the "Double Up" rapper.
One individual decided to provide some more context as to why he thought Blue did not show Nipsey respect, "according to what BH said he addressed it saying he know blue from schoolyard and nip from 60s they hoods don't get along it's not about knowing him, you got people who never met tookie williams or raymond washington and people pay respects to them."
Sadly, when entertainers die too young, it tends to leave a bitter stain on the world, and over the past couple of years, we have lost many too great artistes who were destined for greatness.