Missy Elliot is a huge fan of Spice's "Dumpling" remix verse.
In the words of London based Stylo G, "Dumpling still a share out," and it seems that Missy Elliot has taken a bit. The "Touch Down" artiste made a comment below a video on the Gram, which showed the legendary female rapper, Missy Elliot, vibing to Spice's verse of the "Dumplin Remix." She looks all dolled up and even cracks a smile, slightly bopping her head to the beat.
Missy Elliot, who has some Jamaican parentage, has confessed her strong, undeniable love for dancehall music and culture on many occasions. In the past, she has collaborated with "forward-thinking music group" Equiknoxx, where she teamed up with Spice to deliver a catchy track titled "Fun." Now eight years later and she is still channeling Spice, and it seems in more ways than one.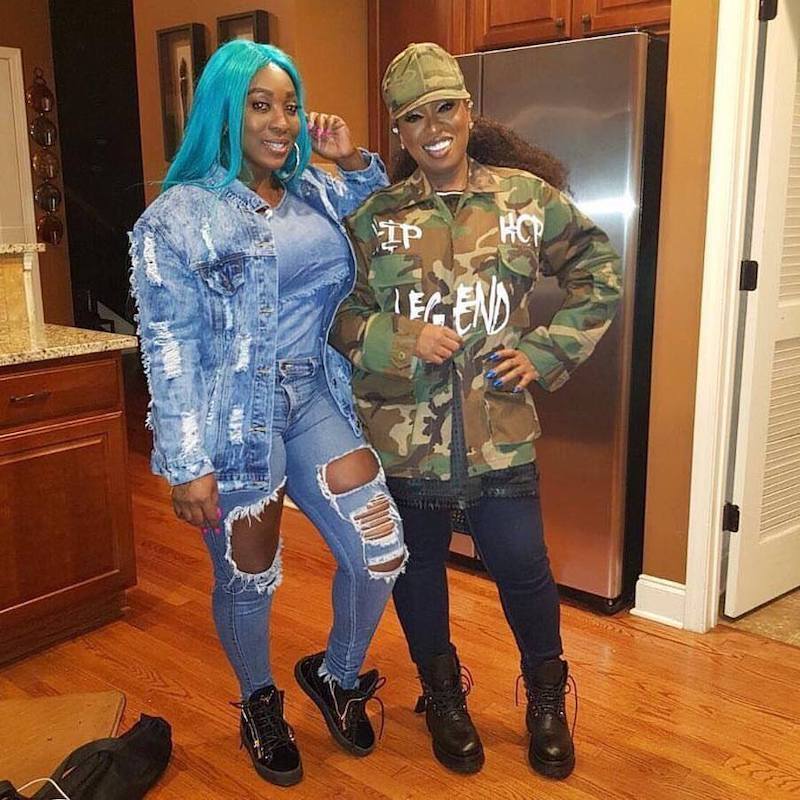 As you watch the video of her vibing to Spice, you cannot help but notice the striking resemblance the two entertainers now share, leaving many in the comments to wonder if the two are indeed sisters. "That's not Missy Elliot [laughing emoji] It's Spice sister," commented one person. "I thought it was spice herself dancing to her own music," mentioned another.
Many people have commented on the transformation of Elliot, who was previously dubbed a 'tomboy' based on her taste in fashion. It seems Missy is turning a new leaf in 2019 and boasts a new look that is turning a lot of heads. She recently shared a video of herself getting her hair done, and fans everywhere have commented to tell her just how pretty she looks.
Jamaican entertainer RedRat and her lookalike Spice commented below the video. Spice made an adoring comment, "So pretty [love emoji]. Missy then replied to Spice's comment expressing her gratitude, "love you sis [prayer] emoji]. It's a great sight when we see female entertainers showing each other love.
What are your thoughts on Missy's new look?