Beyoncé  poked fun at some crazy questions from the Beyhive in a new interview, and says fan will never find her secret Snapchat account.
It is rare that we get a sit-down interview from the global superstar that is Beyoncé Knowles-Carter. It is even more rare that she answers fans' questions directly. But on Monday the singer's world-wide fan base that coined the title "Beyhive" was in a frenzy after Elle Magazine dropped an exclusive interview with Beyoncé as the cover story in the form of a Q&A. She candidly answered reader-submitted questions about her work, motherhood, her secret snapchat account, and the return of her Ivy Park clothing line.
The interview began with the "Irreplaceable" singer talking about her partnership with Adidas to relaunch Ivy Park, her athleisure clothing brand that will be available Jan. 18. Fans later asked Beyoncé how she felt about being snubbed at the Grammys in 2017 for her ground-breaking project Lemonade, and again this year at the Emmys when her Homecoming documentary didn't receive any honors. "I began to search for deeper meaning when life began to teach me lessons I didn't know I needed. Success looks different to me now. I learned that all pain and loss is in fact a gift," she said, adding that after having difficult pregnancies and becoming a mother to Blue Ivy and her twins, Rumi and Sir, being "number one" was no longer a priority.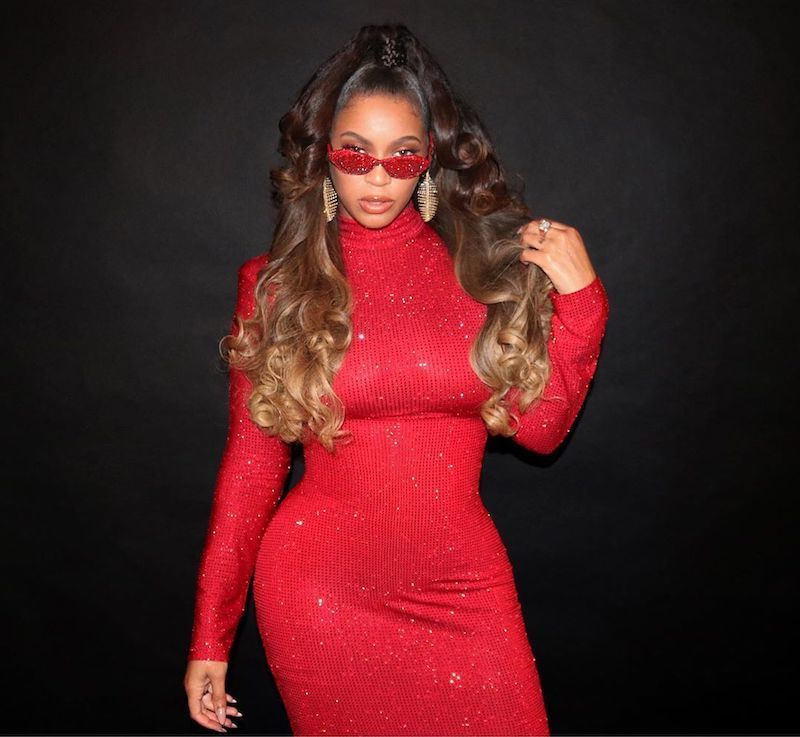 Beyoncé went on to let her fans know that she sees what they say on social media and she's well aware of what they ask of her. One example was when a fan asked when she would be releasing the footage from her iconic Formation World Tour, a question that the hive has been asking since the tour wrapped in 2016. But Bey used a funny story to tell us those visuals may never see the light of day. "Years ago, I asked Prince to record my rehearsal with him for our Grammys performance. He said, 'You don't need to record that. You own that in your mind.' Haaaaaaa! Prince always knew best!," she said. "So, you can always watch the Formation World Tour in your mind; you own that!"
The 38-year-old mother of three, who's married to hip-hop billionaire Jay Z, also said she is tired of fans spreading pregnancy rumors. She declared 'Are you pregnant?' is her least favorite question, she gave the world a simple message: "Get off my ovaries!"
After revealing her favorite snack is Oreos and that she loves shopping at Target — and notices the fans who try and sneak pictures of her — the final question was about her secret snapchat account after videos surfaced of Beyoncé using the app's popular filters. But in true private Bey fashion, she vowed to keep that under wraps and hilariously used a viral KeKe Palmer meme to troll her eager fan base: "I hate to say it, I hope I don't sound ridiculous, but I don't know what my Snapchat is. Sorry to that, Snapchat."
You can catch her full interview for the January 2020 edition of Elle Magazine here.