Camila Cabello and DaBaby drop their highly anticipated new collaboration, "My Oh My."
We have been eyeing the release of Camila Cabello's sophomore album Romance for some time now, and we are happy to confess the wait is finally over. One of the main reasons for the anticipation is the fact that we have DaBaby featured on the track titled, "My Oh My." The rapper has enjoyed a phenomenal year in hip hop with the release of his sophomore album Kirk, so we understand why he was selected for the track. His unique rapping style also gives the already edgy track a bit more humph. Camila gives one of her most flirtatious performances on this track as she confesses her desires for a fling with a 'bad boy.'
Camila sings, "They say he likes a good time (My Oh My) / He comes alive at nighttime (Every Night) / My momma doesn't trust him (My Oh My) /He's only her for one time but so am I / A little bit older A black leather jacket / A bad reputation insatiable habits."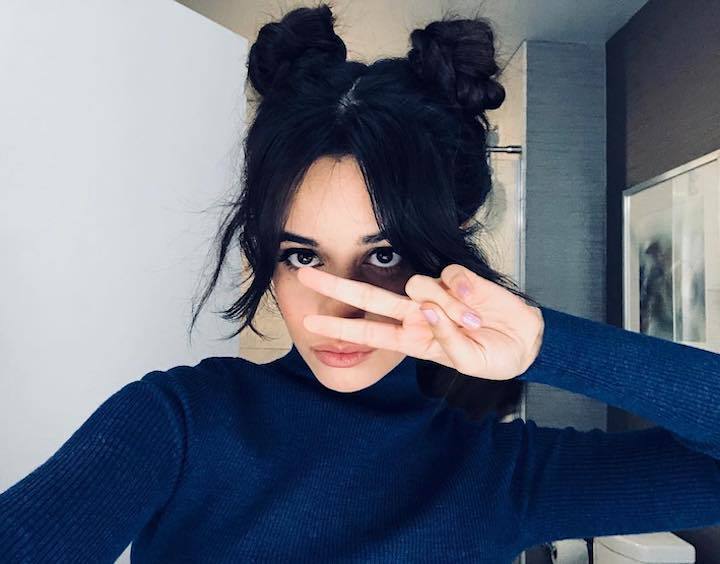 DaBaby teases and states his claim, "I'm the type to make her turn on her daddy / Dababy make her forget what she learned from her daddy." Other noteworthy bars from the Charlotte, North Carolina rapper include, "That girl know what she want, she make me take it off when she see me(Let's go) / She say I make her wet whenever my face pop up on tv."
Romance features other tracks such as "Should've Said It," "Easy," "Bad Kind of Butterflies," "Feel It Twice," and "Señorita," which is a collab with hubby Shawn Mendes.
Cabello did mention that she, "wanted this album to sound like what falling in love feels like." Could it be that she was simply singing about how the romance with Shawn and confessing how it started? Whenever Shawn sports a black leather jacket, he can very well pass for the ultimate bad boy, the Fonz from the sitcom Happy Days so that it wouldn't be a shocker.
The track is now available for streaming.