NBA YoungBoy's baby mama Jania has responded to his claims she gave him herpes.
On Thursday, NBA YoungBoy made headlines when a leaked song snippet surfaced online of him rapping about contracting herpes from his ex-girlfriend. While he didn't mention her by name, the internet went back in the past and uncovered previous artifacts about both of them having the incurable STD. Urban Islandz previously reported that Jania ranted on IG about both of them having herpes and YoungBoy rapped about it in a song released last year.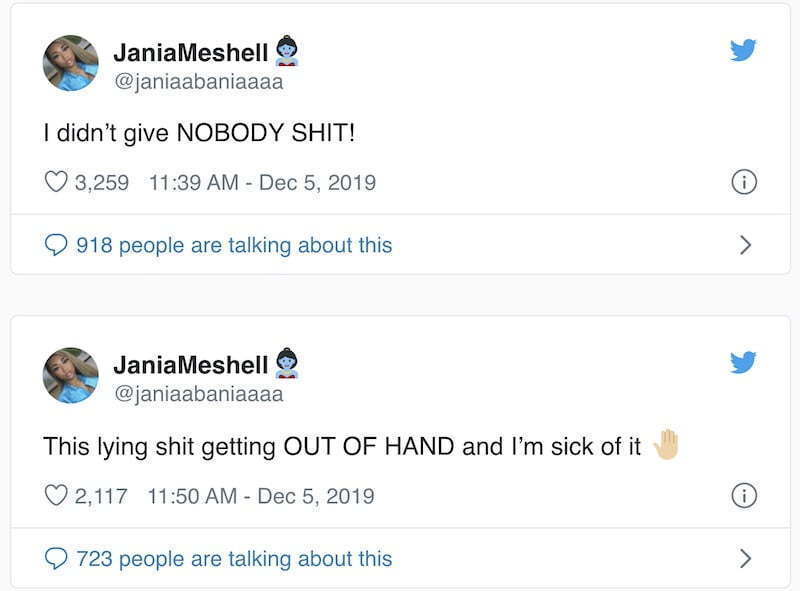 The Baton Rouge rapper's baby mama is now going off on Twitter, calling him a liar. "I didn't give NOBODY SHIT!" she tweeted. "This lying sh*t getting OUT OF HAND and I'm sick of it," she tweeted. "Anything for SALES I'm over it I DO NOT HAVE SH*T." In another tweet, she seems to allude to serving YoungBoy with papers, which is likely to be court papers for child support.
Jania gave birth to a baby boy earlier this year, and NBA YoungBoy is rumored to be the father, although he has never acknowledged the child. She has never spoken publicly about who is the father of her son, but she gave the toddler YoungBoy's last name. YoungBoy Never Broke Again is already a father of four and might have a fifth child on the way.