Fabolous says the situation with Shiggy wasn't as big as the internet made it seem.
Fabolous is responding to critics after a video surfaced of him and fellow New York rapper Casanova bashing Shiggy, the comedian for demanding payment for a dance challenge. As you may very well know, Shiggy's social media stardom blew up last year when he created the "In My Feelings" challenge for Drake's single off of Scorpion that ended up taking the nation by storm, and launched the hit into No. 1 status for weeks. Apparently, Fabolous was hoping for the same success with his new song "Choosy" and asked Shiggy would he be able to spark another challenge as a favor. As it turned out, Shiggy told Fab he would have to get a check from his label, Def Jam, and video showed Fab and Casanova appearing to take offense to that request. The situation sparked debate on social media Tuesday, and now, Fab is saying things were blown out of proportion.
The Summertime Shootout 3 rapper stopped by Hot 97 in New York, where host Ebro asked him to speak on the incident. Fab immediately laughed it off saying, "I saw the internet just had a whole lot of fun with this .. the internet is really like .. was it a dull day or something?"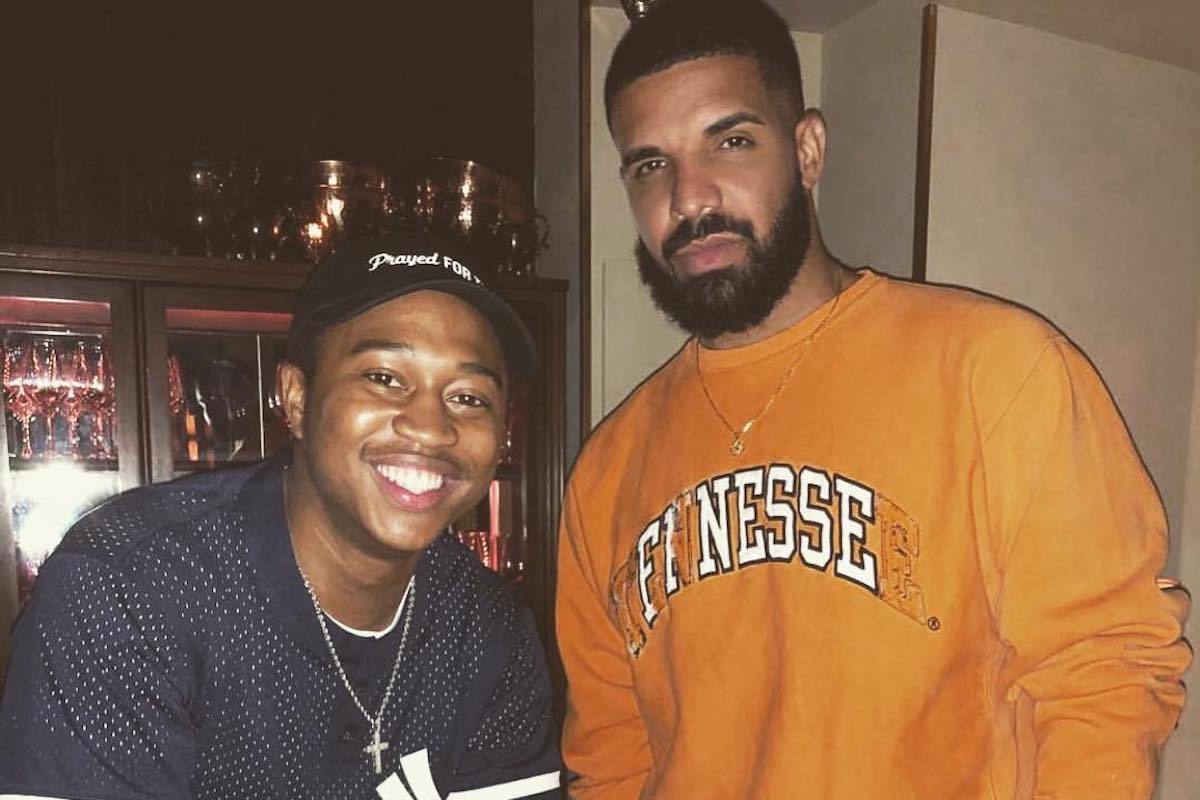 "First of all, it was all a joke," Fabolous said. "It was all to play with Shiggy. Shiggy is a joking person, you know what I mean? So you joke back with him." He went on to re-explain the situation where he asked Shiggy to create the "Choosy challenge" and said Shiggy asked if Def Jam would write him a check. But Fab claims he didn't take offense because he knows there are record labels that pay social media influencers for marketing. "But me personally, I don't personally pay people to .. you know what I'm saying?" he said. The "Breathe" MC claimed he even told Shiggy that he would see if Def Jam would give him a check. "I'm not mad at you getting your money. I'm not paying you, but if Def Jam want to cut the .. why wouldn't I let Def Jam give him some money?"
But then Fab doubled down on sentiments he expressed in the original viral video. He mentioned that he was one of the first artists to post Shiggy's content years ago before he was as popular as he is today. He brought up how Shiggy did the "In My Feelings Challenge" for free, but Ebro argued that that was before he was big, and now people have to pay upfront.
"In some light I guess," Fab replied. "But you also have people that was supporting you before you were 'Shiggy' But the internet made it a big funny story. It's funny." He wrapped up the conversation saying "I don't have a problem with anybody getting paid. Everybody should get they money while they can. Strike while the iron is hot. They'll never pay you once you get cold."
In the midst of the drama, Shiggy posted to his Instagram stories "I didn't change I just learned my lesson followed by "Positivity in the air."
Fab ask Shiggy to do a Choosy challenge, Shiggy says "I should get a check for this"

Fab and Casanova react.

Shiggy says "that's the only way I eat"

Full link: https://t.co/s7mJLtdDuS

What yall think? pic.twitter.com/3K5BVV7Iqx

— IG: HomelessMillionaire (@AllenYork) December 3, 2019