Fabolous is upset that Shiggy tried to charge him for a dance challenge, but the internet says Shiggy wasn't wrong.
Social media comedian Shaquille Mitchell, better known as "Shiggy," had one of the biggest blow-ups after his "In My Feelings" challenge went viral in 2018. Shiggy had no idea that one of his many dancing videos would eventually turn into a national phenomenon that had everybody from Odell Beckham Jr. to Ciara, to local news personalities to thousands of Instagram users following in his footsteps. The dance routine that landed him a spot in Drake's music video and even performing on stage alongside the Canadian rap star boosted "In My Feelings" to No. 1 on the Billboard charts, so it's no wonder that other artists would be looking to repeat history. But now Shiggy says that comes at a price, literally.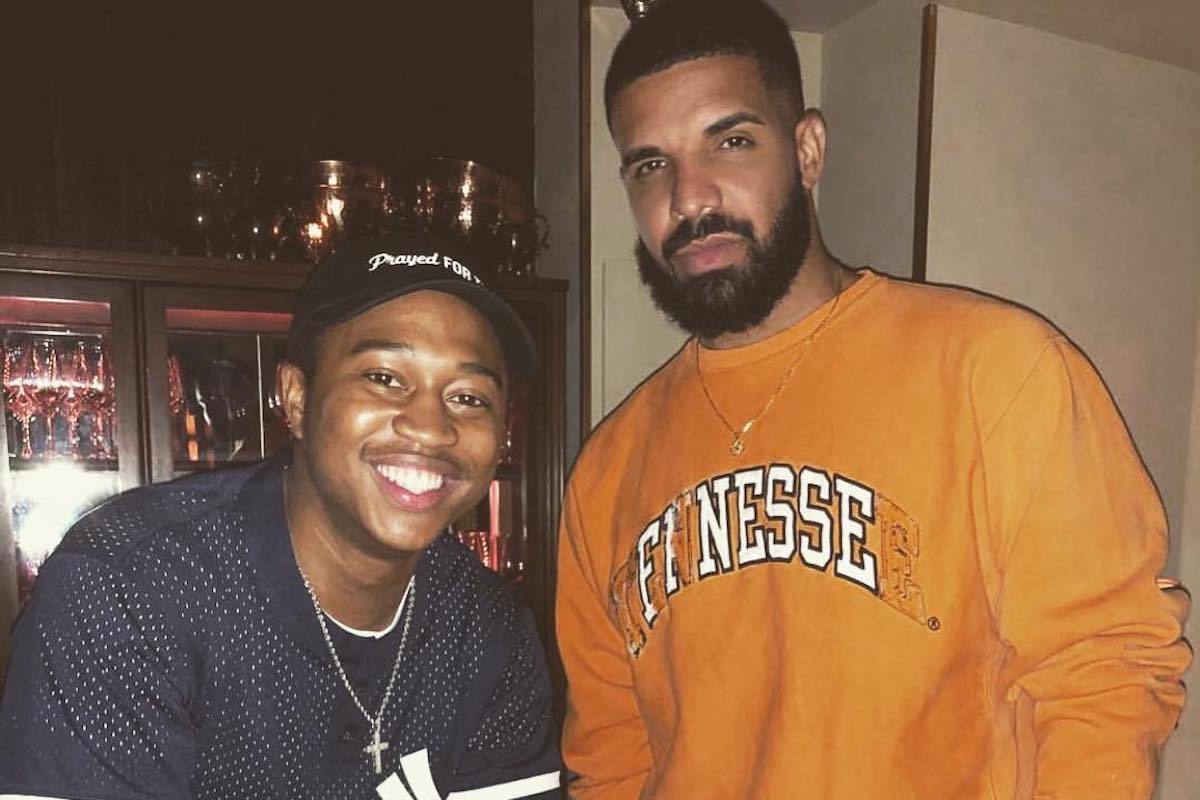 On Tuesday, a video surfaced of Shiggy in a debate with New York rappers Fabolous and Casanova during a promotional event for Fab's Summertime Shootout 3 release. The Livestream that was first recorded by Fab's longtime girlfriend Emily B and later by a member of his team shows Shiggy, Fab, Casanova, and others backstage in a heated debate. Emily tells Shiggy to say what's up to Fab's Live, and a gentleman interrupts and jokes that Shiggy will charge for that. Fab chimes in says, "Do not put him on my Live because he's gonna charge us."
Later, Fabolous explained that he asked Shiggy if he would do a challenge for his single "Choosy" ft. Jeremih and Davido, and that Shiggy told him his label would have to cut him a check. During the debate, Casanova asked Shiggy did he think he was "too big" now to do the challenge for free. "You getting too corporate. You gotta separate the corporate sometimes," he said. Shiggy then replied, "I gotta eat bruh. That's my job bro."
Emily gives the camera to a member of Fab's team who tells Shiggy it's his job to support friends, and Casanova agreed, arguing that celebrities have been nice to Shiggy and helped him grow popularity. "It's n*ggas like you that we let in our f**king sections all the time," he said. Fab eventually comes to the camera and explains to the live audience what's going on. "I asked Shiggy to do a post for me. He said he needs some money." Emily interrupted and said, "not from you though," confirming that Shiggy wanted money from Fab's label.
The cameraman then pointed out that a handful of celebrities have posted Shiggy's content for free. Fab said he looked at his texts in disbelief. "I posted this guy in 2015," he told the camera. The video continues, and in the background, you can hear Casanova raising his voice saying, "you wouldn't have did that to Drake!" repeatedly. Cas told Shiggy he was doing the "In My Feelings" challenge without any payment and that he was about to get a "New York ban." The video eventually ends when Fab is called to the stage, and the conversation fizzles out.
Once the clip went viral, many fans came to Shiggy's defense, saying he was right to charge for promoting Fab's song being as though he is considered an influencer, and shouldn't give out free promotion. What do you think of the situation? Was Shiggy wrong to charge celebrities that have reposted his content or participated in his videos?
Check out some reaction from Twitter below.
To be honest shiggy is not wrong, these challenges are lowkey free promotion & marketing for the record…we just saw what shiggy did for drake…tell def jam to send the check. https://t.co/LoQSOWeGDm

— Inspired By Ermias Asghedom ? (@Stayfocusla) December 3, 2019
They're assholes. Shiggy was bullied for months for "shuckin & jivin" so the fact that two black men are shaming him for having self worth & not tap dancing on call is ridiculous. He's not a circus act. If you want to see him perform, PAY HIM! https://t.co/Be3Byyu4pt

— dylan (@dylanthegypsy) December 3, 2019
They saying he did the Drake one for free but the difference here is Drake ain't ask Shiggy to do it. Shiggy used Drakes hit for his act. Fab tryna use Shiggy to make his wack ass song pop so yeah, you requesting his services and they ain't free. Pay up or shut up. https://t.co/PCNcMAcOGI

— Hen Hefner (@YungEmac) December 3, 2019
How about we start a Pay Shiggy challenge instead, if they ain't know about now ain't shit free . pic.twitter.com/btK3Hrpju7

— . (@E_L_I_T_Eesque) December 3, 2019
I watched the video with Cas/Fab/Shiggy.

Cas and Fab are not Shiggy's friends. Those are industry friends. Y'all have to make sure you understand the difference. Your homies will do their best to help you out. These industry friends use you until THEY CANNOT USE YOU ANYMORE

— SelfCare frombk ??? (@SkipFromBk) December 3, 2019