Offset has stepped forward to shed some light on what happened when he was hacked.
Offset is currently setting up a 47 character password for his social media accounts after learning a valuable lesson yesterday. He and wife Cardi B had a rude awakening yesterday when they found out Offset's Instagram account had allegedly been hacked. It all began when Takeshi 6ix9ine's current girlfriend, Jade, posted a look into her DMs where a message was present from the Migos member's official account that read, "Miss u fr."
"Your wife [Cardi B] has a OPEN CRIMINAL CASE , why are you writing me you don't respect her?" she wrote in reference to the supposed attack the "I Like It" rapper had arranged against Jade and another bartender when she suspected that an affair with Offset had taken place. Jade also revealed that she has a lot more content to release on Offset's behavior.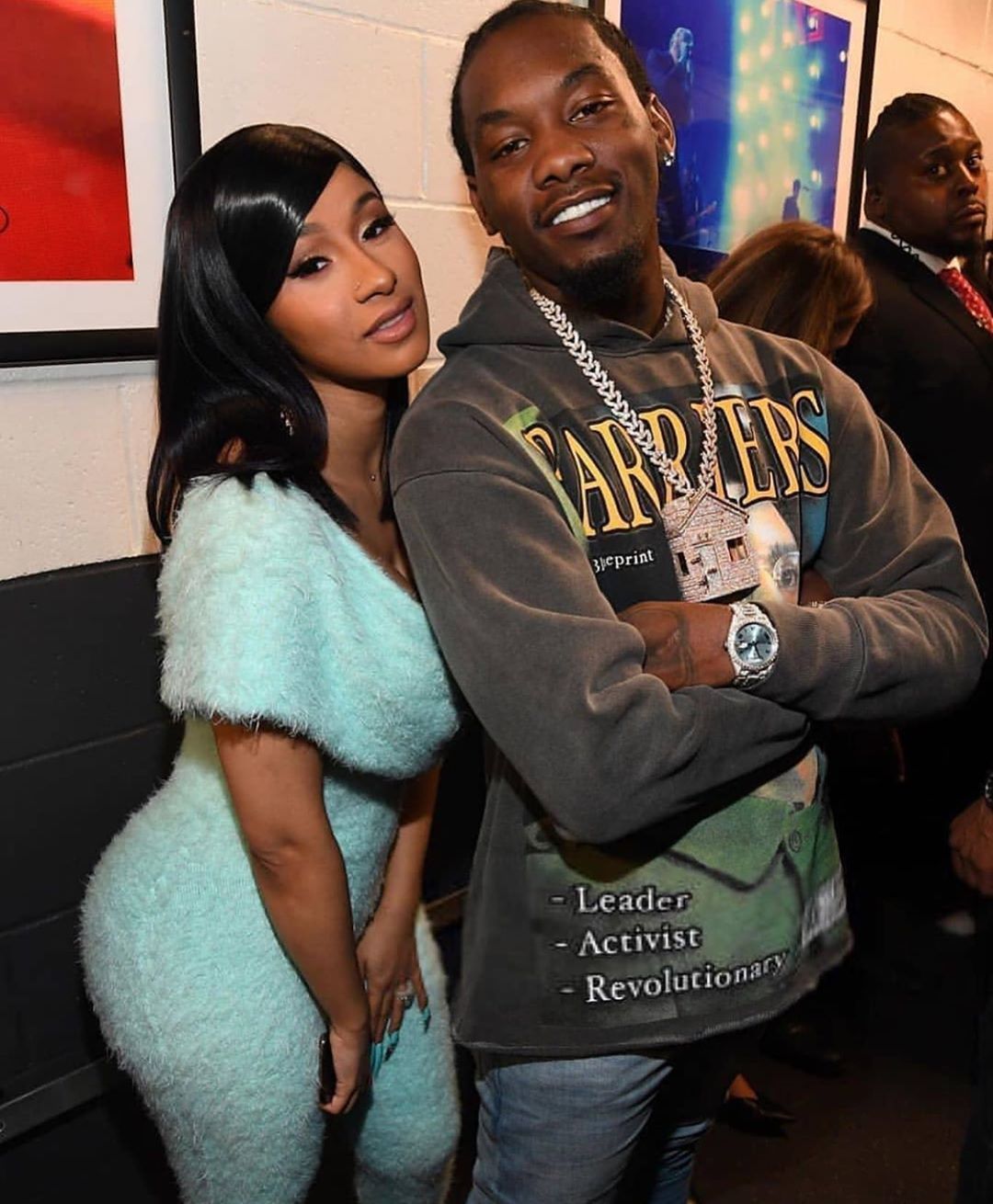 Offset claimed that both his Insta and Twitter accounts had been invaded, with Cardi even posting a video showing her mother-in-law attempting to gain access.
The "Bad and Boujee" rapper has now let fans in on how the whole hack went down.
"Somebody hacked one of my emails that's connected to all my sh*t and that's how I got hacked from the jump," he explained. "I've been having a good weekend, man. I wake up to this bullsh*t. I'm with my family, man. I ain't on no stupid sh*t. Thanksgiving just passed, a great thanksgiving with my family. I ain't on no bullsh*t, man. I wanna thank Facebook, Google, Twitter, Instagram for all sticking together and helping me.
Earlier, Cardi came to her husband's defense, saying in a video on her Instagram Story, "Babe, I know you done some dumb sh*t everybody know he's done some dumb sh*t but c'mon, n***as ain't dumb, n***as ain't crazy. We've been so good, we had a sweet weekend, life has been good. That's why I ain't getting no rowdy. Simple as that. Okay, love you guys."
Lesson of the day: keep your emails safe, y'all.