Offset and Cardi B became the latest victim of social media hacking.
On Tuesday, the "Carset" (a Coined term for Cardi B and Offset's fans) were sent into shock. You may be wondering why. It seems Offset was sliding all over the place, even into the DM of Jade, who is the girlfriend of incarcerated rapper Tekashi 6ix9ine. The "Carset" can breed a sigh of relief, though, as Cardi recently addressed the situation and said that it was a case of his accounts being hacked. Therefore, Offset did not go on another cheating escapade.
The Migos rapper was cheated on his wife last year, and it almost cost him his marriage; therefore, it would seem strange that he would be contacting more females. Jade would also be an odd choice since she and wifey Cardi engaged in an open brawl at a strip club some time ago because she was getting at Offset. This incident is still to be addressed in the courts.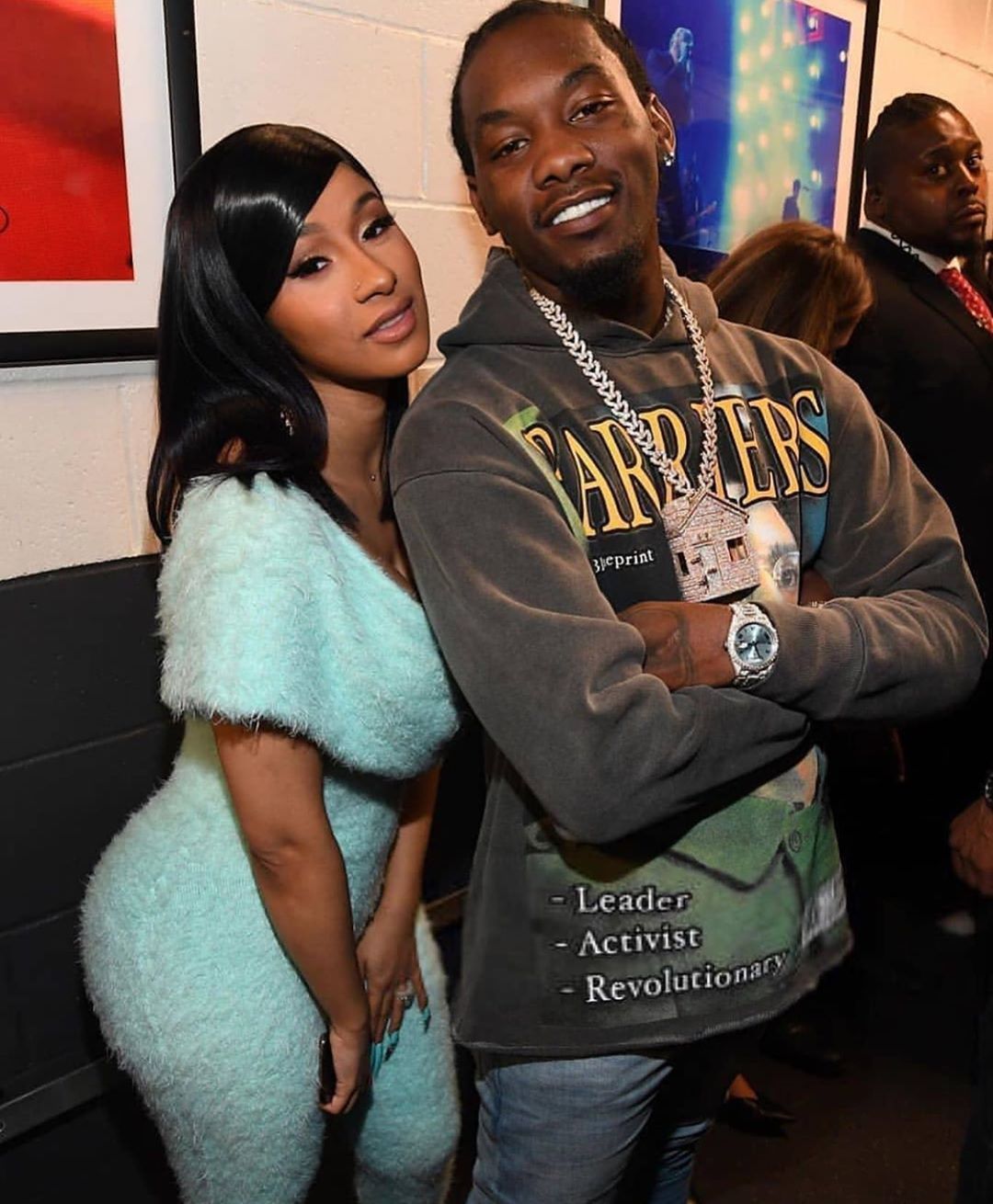 The direct message which came from Offset's Instagram account went, "Miss you fr [for real]." Jade, who is no stranger to drama, posted a video showing that the DM is real and captioned the video, "Your wife @iamcardib has a OPEN CRIMINAL CASE , why are you writing me you don't respect her ??????? Theirs a lot of sh*t I haven't exposed yet, but theirs a time for that."
Many fans were disappointed in the fact that his name was now being called on another cheating scandal. "I'm tired of Cardi B being blind to Offset's mistakes and I'm tired of him making them," commented one Twitter user.
Alas, everything started to make sense sometime later, when Offset's Twitter account started to spazz out as well; tweeting some bizarre and rude tweets. Cardi B also came to her man's side by confirming that she and her husband actually slept in together, and he could not have messaged anyone.
The video posted by Cardi B even shows her and her team trying to regain control of Offset's accounts. Initially, they were unable to do so, but then they contacted Instagram admin, who is helping out.
It seems Offset is now in the clear, and now a few fans are trolling the rapper, claiming he sent the message, however, he is now using the hacking scenario as a coverup. There is no evidence to prove this. Still, the memes are pretty hilarious.
Jade did mention that there are a few other things to be brought to light. What do you think those things are?