"Rainbow hair, don't care!" Chris Brown channels Tekashi 6ix9ine and some fans isn't feeling it.
Hair dyeing is nothing new to Chris Brown, but this one is raising a lot of eyebrows. If change truly is a good thing, then Breezy has gone all the way up to great. The "Something Real" singer is sporting a new hairstyle that puts the popular ombré to shame. "WILLYWONKA X JURASSIC PARK," he captioned the pics of the 'do, in reference to Roald Dahl's famous character from Charlie and the Chocolate Factory and the 1993 dinosaur film by Steven Spielberg.
We can kind of see where the 30-year-old is going with the idea. On the right side of his head, Breezy has pops of colour that include purple, blue, green, pink, and white, while the left features red, orange, yellow, and black stripes that shows the singer tapping into his prehistoric side.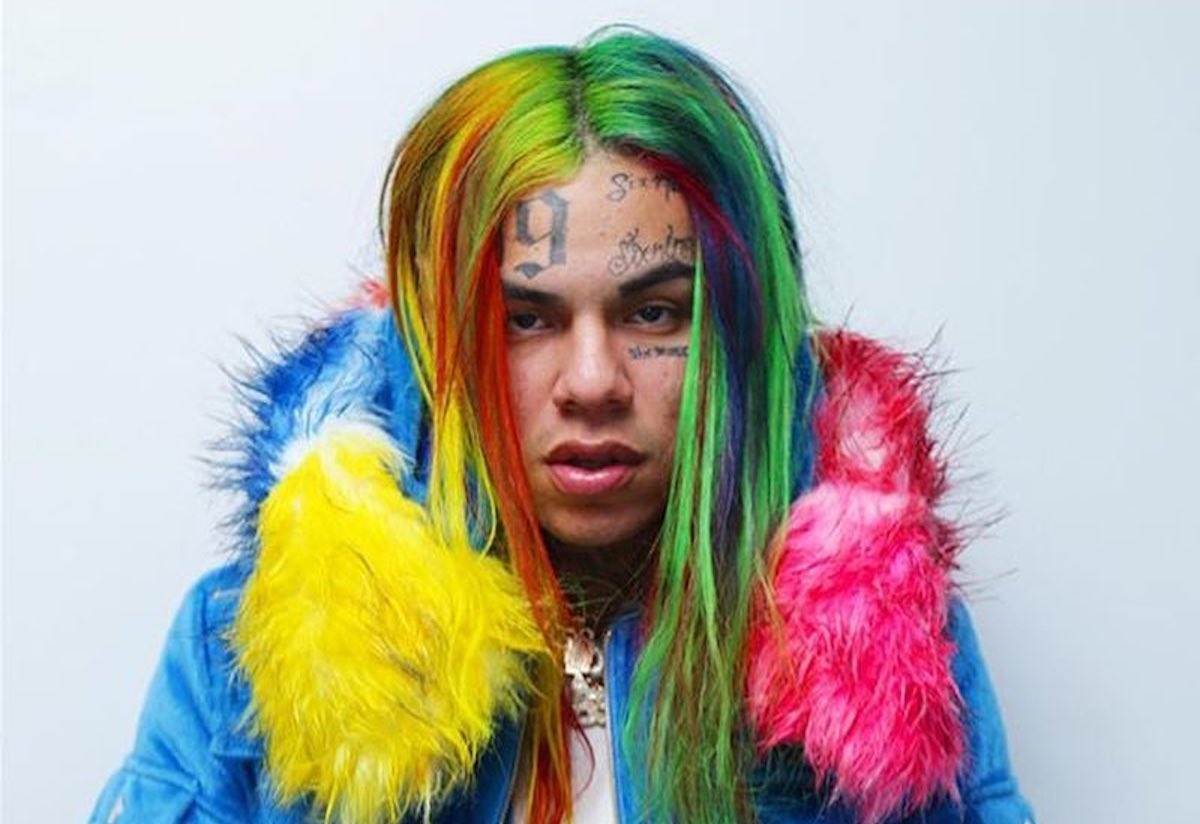 Chris has never been one to shy away from color. He has often embraced bold hues like purple, blue and green, and even bleached white, or a combination of all of the above that would make even a rainbow feel underdressed.
Hair hasn't always served as the crowning glory for the Grammy winner, though. Earlier this year, he released the track "Need a Stack," which featured the lyrics, "Only wanna f**k the black b**ches with the nice hair." Fans and celebs alike weighed in on the debate about what constitutes "good hair" vs. "bad hair." Now fans are again discussing a similar topic when it comes to Chris Brown.
If his boo, Ammika Harris, is anything to go by, then Breezy considers long, smooth locks as his benchmark. The model, who describes herself as "Blasian with Cherokee blood," recently gave birth to the couple's son. Although neither parent has confirmed the baby's arrival, Chris did post two telling Instagram pictures.
Curious fans have also been doing serious detective work, believing that the newborn's name is Aeko — pronounced 'Echo' — as the new dad had "Roro & Echo" embroidered on his jacket, with Roro being the nickname of his elder daughter, Royalty.
We hope the baby's hair is still black!