Was Offset caught cheating on Cardi B again or was his social media accounts hacked?
Offset may have been the victim of a hack attack, and Cardi B fully has his back. A series of Instagram posts filled our feeds that seemed to reveal that the Migos member had been slipping into Tekashi 6ix9ine's girlfriend Jade's DMs. The "FEFE" rapper's boo, Jade, posted a video to her IG account showing off a message from Offset's verified account that read "Miss u fr." What makes the matter all the more cray is that Jade is one of the bartenders on whom Cardi allegedly ordered an attack in October 2018. It is believed that she arranged the hit because she suspected that Jade was having an affair with her hubby.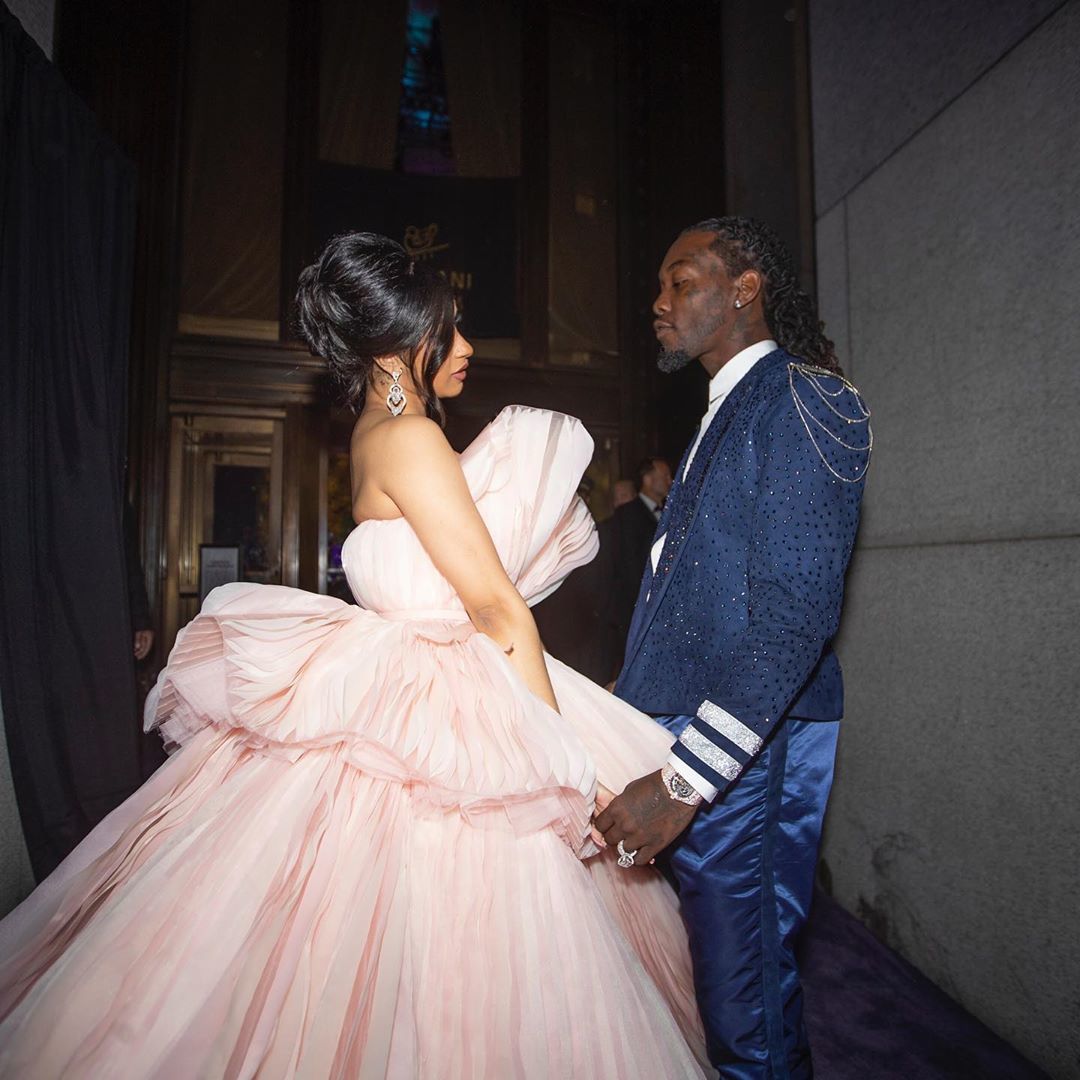 Jade accused Offset of disrespecting his wife while raising awareness of her pending criminal case in New York, although we don't see the correlation. Perhaps the most intriguing part of her statement was when she revealed that she has a lot more to reveal about her contacts with Offset. The Migos rapper previously cheated on Cardi B, hence why a lot of fans are now accusing him of cheating again.
Shortly after the drama went down, Cardi got on the 'gram to defend her man. The "I Like It" rapper showed how she and her mother-in-law had attempted to gain access to Offset's Instagram and Twitter accounts, which had been hacked.
"Anyways, you know, I know babe, you've done some dumb sh*t. Everybody know he done some dumb sh*t. But come on now, ni**as ain't dumb, ni**as ain't crazy," she said in another video that revealed that the married couple are both sick at the moment. "We've been so good, we had a sweet weekend, our life has been good, he's not going to play himself like that. That's why I'm not going to entertain that, that's why I'm not getting rowdy. Simple as that. Okay, love you guys."
Fun fact: today is International Cheating Day.