Drake was straight ballin at the Raptors vs. 76ers NBA game in Toronto last weekend.
The Canadian rapper came out to support the home team, the Toronto Raptors, as they took on the Philadelphia 76ers. Drake has pretty much become the face of the Raptors. Might as well he owns the team. But while he may have had his eye on the ball, everyone else had their eye on his wrist. Drake was spotted courtside wearing a gorgeous Patek Phillippe watch on his right arm. The custom-made Nautilus timepiece was rose gold, which is undoubtedly the hottest color to be seen in at the moment. It looked to be an identical replica of the Nautilus 5719/10G from the Swiss watchmaker, which is originally produced in white gold.
No less than 1,343 diamonds adorned the "In My Feelings" rapper's watch. Aside from looking spectacular, the piece also has serious practicality, including a self-winding mechanical movement with date and sweep seconds and is water resistance up to 394 feet in case the 33-year-old fancies doing some deep sea diving.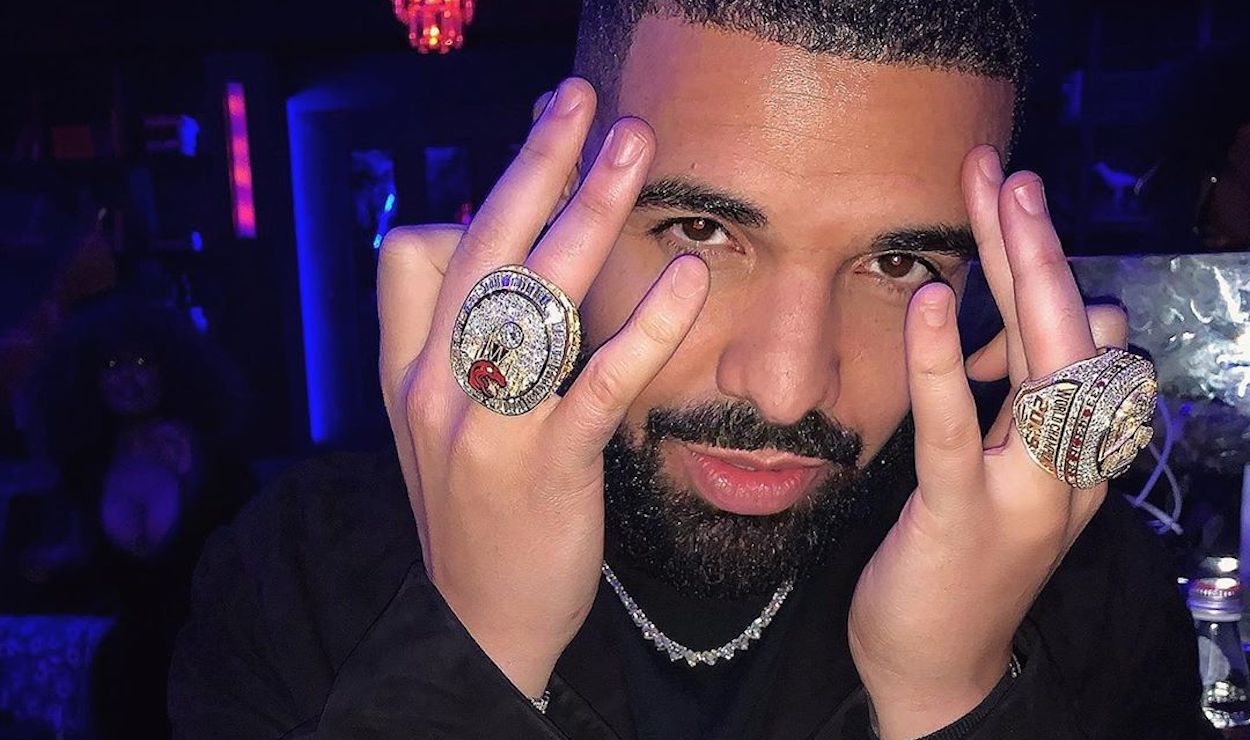 So how much does something like that set a Grammy award winner back? Oh, nothing, just a cool $600-grand.
The watch also perfectly complemented the $150,000 Raptors ring, which Drake displayed on his ring finger on the same hand. Proving his loyalty to the NBA team from his hometown, Drizzy designed the piece, which was then made by celebrity jeweler Jason who is based in Beverly Hills. 30 carats worth of diamonds are encrusted in the ring, which also features the team's original cartoon mascot and is a larger version of the Championship Ring, which the Raptors gifted him earlier this year.
Name another rapper who ball harder than Drake. This man work hard and play even harder. Peep the ultra-expensive timepiece below.
Talk about hotline bling.