There's no beef between Lil Uzi Vert and Nicki Minaj or 21 Savage.
"The Way Life Goes" rapper has been very active on Twitter this week while running his mouth against lots of people in the industry, specifically, folks in his camp like DJ Drama and Forza, who has since threatened suicide. In his firing line were DJ Drama and Don Cannon, with the rapper insinuating that the pair of producers were the reason his upcoming album Eternal Atake has yet to drop. But one question posed to him was why he is hanging out with Nicki Minaj and 21 Savage anymore. Lil Uzi Vert was close with both rappers up to a year ago.
Most of his rant was directed towards DJ Drama and Don Cannon, where he called Drama broke and Cannon fake. He has since deleted the tweets, but still, there were a lot of takeaways from it, including whether or not he has beef with Nicki Minaj and 21 Savage.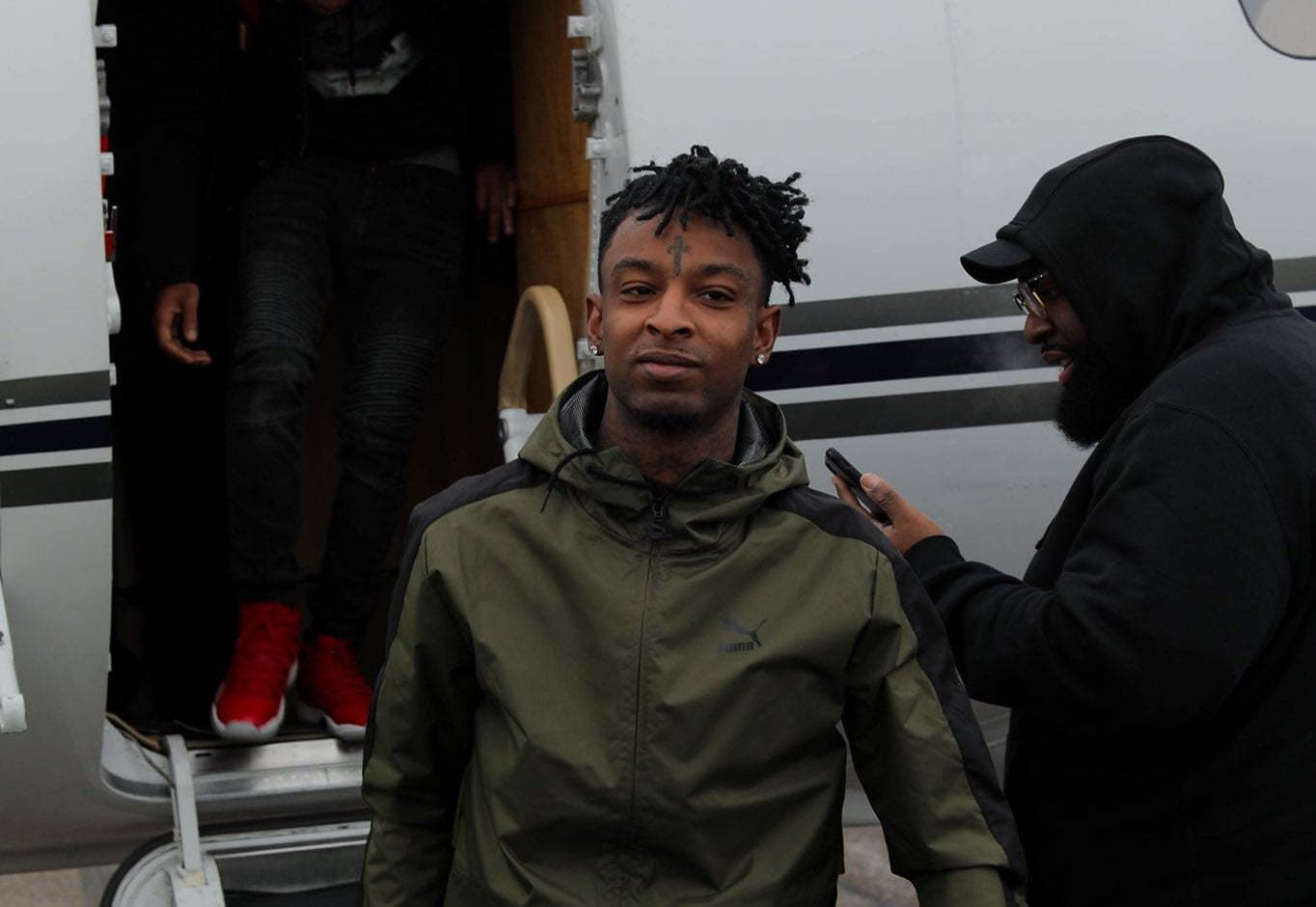 Lil Uzi Vert also didn't spare any shots when it came to Maaly Raw, who had also produced for him back in the day. "MAALY RAW A SNAKE 2 …. he tried to run off wit 20,000 back in the G wonder what that turned into," he wrote. Maaly responded, calling Uzi dumb and warning him to watch his mouth.
Uzi's rant also revealed that he and Playboi Carti are no longer tight, so it was only fair for fans to wonder whether the beef was also the reason why the 25-year-old hasn't been seen with Nicki Minaj or 21 Savage lately.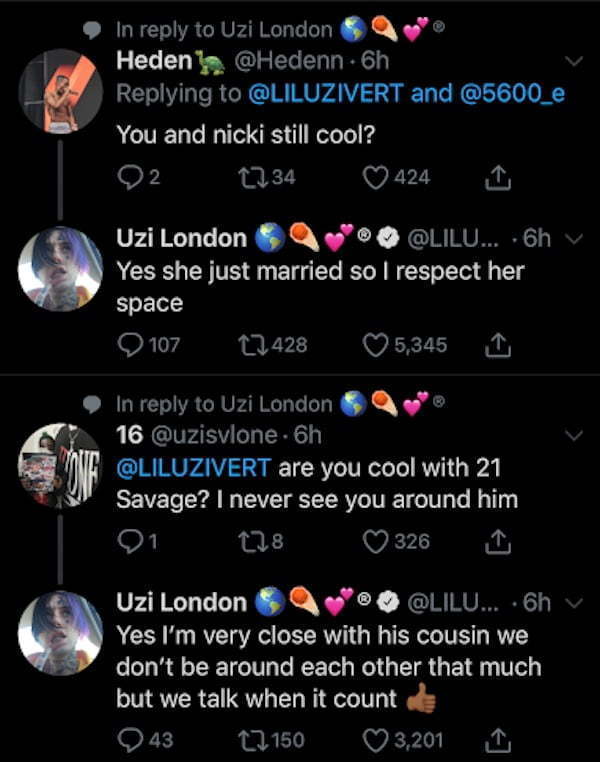 "She just married so I respect her space," Uzi said when asked about the "Megatron" rapper.
In regards to Savage, Uzi said, "I'm very close with his cousin we don't be around each other that much but we talk when it count."
Let's hope he cools down so we can finally get Eternal Atake.