Floyd Mayweather and his crew were involved in a beatdown on Thanksgiving eve.
Much like the incident that took place in 2017, this incident also involved one of Floyd Mayweather's bodyguards pouncing on a fan, who was asking for a picture. According to TMZ, the kiosk operator named Juan Calderon proceeded to ask Mayweather for a photo as the legendary sports player was exiting the House of Hoops store with his girlfriend and his crew. Floyd reportedly rejected the offer for a picture in what the employee called a disrespectful way. Mr. Calderon responded to the group by telling them they were "acting like d**ks."
As one would think, those comments were not taken lightly, and they prompted an immediate response from one of the members of Floyd's entourage, who came over to try to talk things over with the employee. Mr. Calderon apparently also rejected a handshake from Floyd's associate. Instead, he mentioned to him that the ex-boxer needed to take photos with his fans.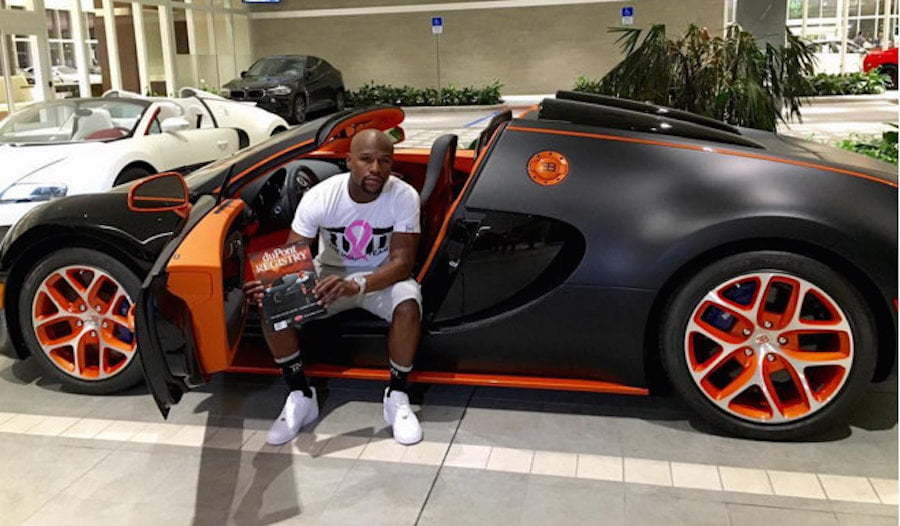 As the group moved on, another member of Floyd's posse noticed that Calderon was still steering and hurling insults, and that's when he stepped over to confront the employee.
The footage shows the bodyguard, dressed in a The Money Team T-shirt, hitting Calderon a few times before another member of the group stepped in front of the camera. According to the victim, he was hit about 3-5 times by his attacker, even though Floyd was standing close by.
Luckily for Calderon, a CT Scan that was done afterward showed no brain injury or trauma.
Mayweather's sources mentioned that Mr. Calderon was more than aware of the insults he was dishing out, and the way he was acting is a clear indication that he was looking for a fight and a lawsuit.
The incident was reported to the police on Wednesday night around 9:30 PM.