Trey Songz is trying to earn himself father of the year after this post about his baby boy Noah already standing on his own.
It doesn't get any cuter than Trey Songz's little boy! Okay, maybe it does — Trey gushing about how cute his little one actually is. The "Na Na" singer entered fatherhood in April this year, thanks to the arrival of his son. The little guy was born on April 20th, and Trey, whose real name is Tremaine Aldon Neverson, revealed that he would be called Noah. According to babycentre, Noah is derived from Hebrew and means rest or comfort. Trey Songz introduces his baby to the world in May in an Instagram post, which had him holding Noah's tiny foot and another in which we got to see the gorgeous boy sleeping.
"My son Noah. We are blessed and overjoyed. Peace," he shared.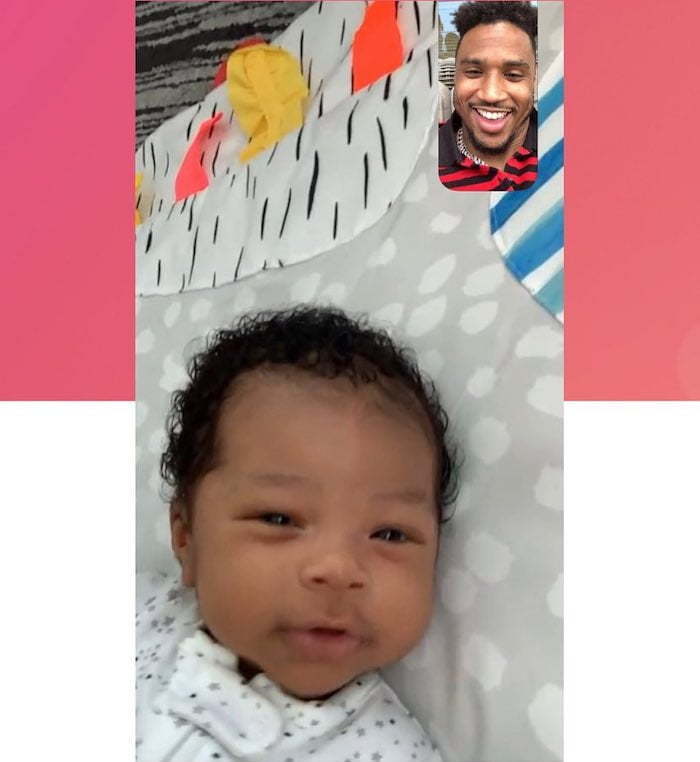 The 35-year-old had previously shared his desire to be a father, having told Charlamagne Tha God in a 2015 interview, "Man I want kids. I've been wanting children before you could even imagine." Trey seems to be just as doting a father. Just this week, daddy and baby went to a New York Knicks basketball game where they sat courtside. Now, Trey, who is celebrating his birthday today, has shared possibly the cutest pic of Noah yet!
"I'm 35 and my baby standing up on his own a 7months. God is good all the time," Songz captioned the snap of the toddler looking stylish in cargo pants and an orange beanie, while acknowledging his own birthday.
We hope that Noah gives his dad lots of cuddles to mark the special occasion!