Drake's new custom Rolls-Royce Bushukan comes with a diamond-encrusted gold OVO owl hood ornament believed to be worth a few hundred racks.
Earlier this month, Drake unveiled is exquisite Rolls-Royce Phantom Bushukan. While the car is in itself a masterpiece, we have to say it is much more than a car. Drake's pricy new ride is in every sense of the word, a statement. A statement that he is the best at his game and deserves the best. Here is a quick little trivia. Did you know that Drake has his own personal vehicle designer? Tony Bet is credited as the guy behind all the custom additions to Drake's rides, and boy did he do a great job on this.
Firstly, Drake copped the first Rolls-Royce Bushukan ever made, which makes him already way out in front of everyone else with a RR. Other noticeable features added by aftermarket company Mansory include the two-color finish both inside and outside matching the color of the Bushukan fruit, fully custom rims, and maybe the most important part of this car, the gold and diamond owl hood ornament.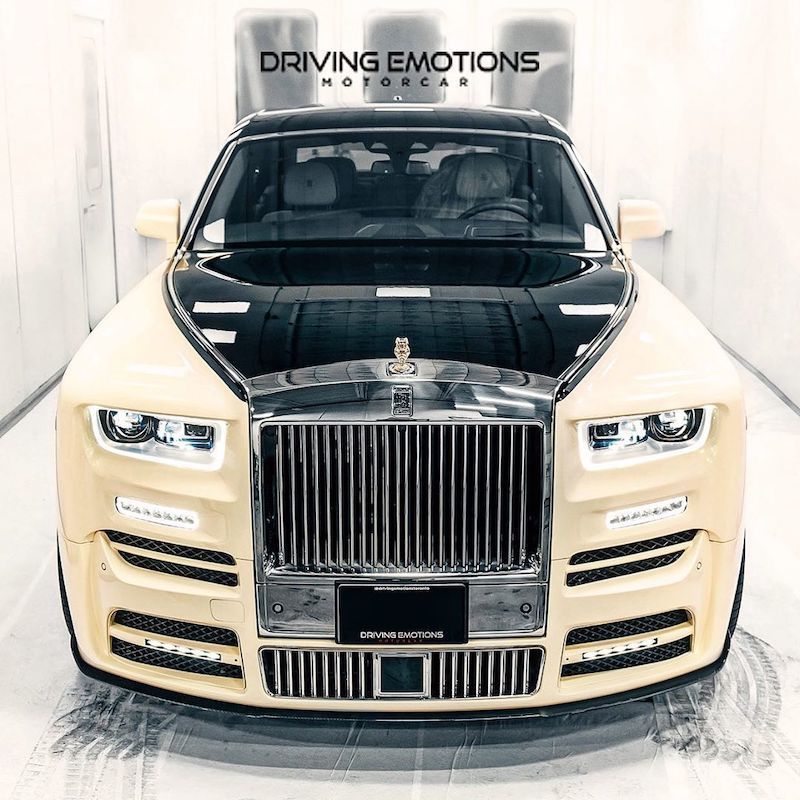 Tony seems as much in love with the car as Drake, posting multiple videos of the car and that hood ornament to his Instagram page. He has worked around the clock with his team to design and provide the masterpiece that tops it all off. One of the most iconic videos is of him turning the ornament front bringing its eyes front and center. He captioned the video, "Finishing touches last night. The end result for this OVO ornament is just amazing." He then proceeded to thank everyone involved, "However, this could not happen without @oliverelkhatib for his direction and support for this project. My brothers at @raffijewellers_yorkdale_sq1 for their patients and direction @heartsonfireco for the amazing talent, product, and support."
It's fair to say that the wise owl follows Drake everywhere, and it is no wonder we find it perched on the hood of the new ride. This is not just any owl; the ornament is solid gold with diamond eyes. The base area of the owl is also surrounded by diamonds, and we have Drake's name engraved into the ornament to stamp his approval, and what many consider is greatness. Sadly, there is not a set valuation of the price of the ornament, but the word on the streets is that it is worth more than the car itself.
What would your reaction be if Drake's new Rolls-Royce was to pull up at your feet?