Tekashi 6ix9ine scored another big legal win in another court case.
It seems Tekashi 6ix9ine's hard work as an informant may have actually helped to bring him some more good news in another court case. The good news that set to reach his ears is not connected to his racketeering case in New York. However, he should still be happy to know the assault with bodily injury case that awaited him in Texas is officially dismissed, TMZ reported.
The case was waged against the New York rapper because he allegedly assaulted a 16-years-old male teen who was recording him against his wishes, while he was walking through a Texas mall. Tekashi 6ix9ine allegedly placed his hands around Santiago Albarran's throat and proceeded to choke him. The rapper's bodyguards immediately surrounded the minor and demanded that he deleted the video. Santiago reported to the police that he complied because he did not want to get beat up. The incident took place on January 06, 2018, and the rapper was arrested for the incident.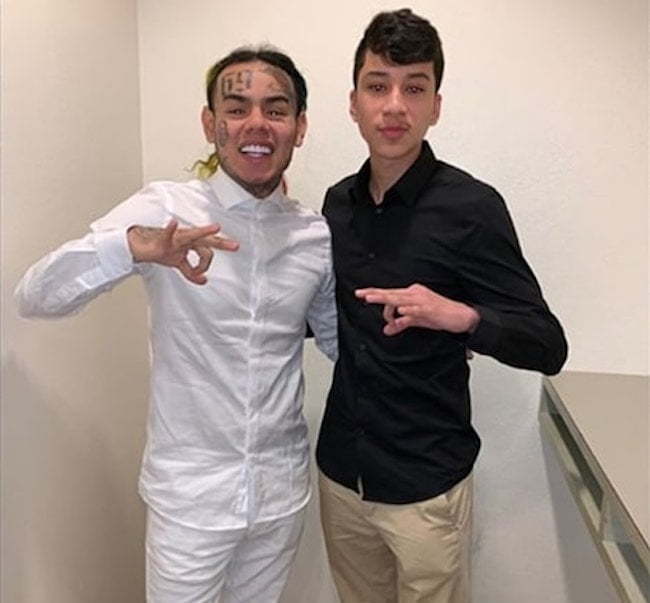 With all that has taken place this year, 6ix9ine should be extremely grateful to the teen as he is one of the main reasons the case is being tossed out. Apparently, the Texan no longer wanted to press charges, and the teen even showed up at one of the rappers hearings on the matter and took a picture to show there is no bad blood.
The second reason centers around the fact that moving him is now a grave "security risk" for the rapper. Tekashi 6ix9ine spilled the beans and all the sauce on the Nine Trey Bloods gang members and led to multiple convictions and charges. The feds fear attempts at his life if he is actually to leave NYC. To add to that fact, the rapper not yet being sentenced in New York.
Tekashi's sentencing is set to be read on Wednesday, December 18, 2019. You can almost be sure he is hoping that the positivity of today is carried through to December 18.