Megan Thee Stallion is single and ready to mingle but not with Moneybagg Yo.
Instead of making headlines these days for her music — which reportedly includes an upcoming collab with "Truth Hurts" singer Lizzo — the 24-year-old's name is all around town because of the guys she is supposedly dating. Let's recap, shall we? The "Hot Girl Summer" rapper was linked to Tristan Thompson, with reports claiming that the Cleveland Cavaliers player had invited her to his game in New York City.
When salty Twitter users made remarks that Megan Thee Stallion had "wore that boy out," the hip hop artist hit back on the social media network, saying, "What in the f**k are you talking about. I wish y'all would stop making sh*t up I don't even know that ni**a."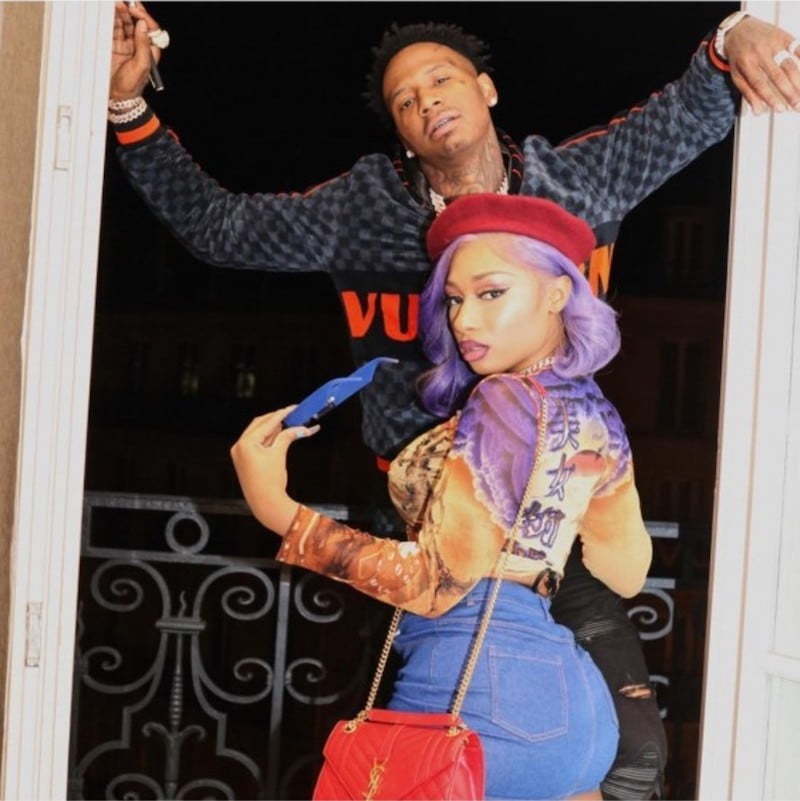 Almost before Megan Thee Stallion had time to press share, rumors had already sprung up that she was seeing Trey Songz after the pair were spotted looking cozy at the "Bottoms Up" rapper's birthday party.
"Why y'all want me to be a 'hoe' so bad?" Megan tweeted in response to the claims. "Lol I've only dated ONE person y'all know about. All that other sh*t is RUMORS/LIES… I ain't addressing sh*t else bye."
We've gotta give it to the self-titled Hot Girl — after realizing that all this tweeting wasn't doing much to squash rumors, she has thought up a new method: freestyling. From the parking lot at the 2019 American Music Awards, Megan waxed lyrical about her single status.
"B*tch, I'm 24 and single /Ain't no ring on my finger / And if that n***a looking good, you know I'm tryna mingle."
It's safe to say the Megan Thee Stallion's relationship with Moneybagg Yo is officially over and the last we heard was that a stripper is behind their split. Should this be Megan Thee Stallion's next single?