Ciara got some new music, "Melanin," ahead of her hosting duties on the 2019 AMAs.
The "Thinkin Bout You" singer has some glitzy heels to fill this Sunday night — that is hosting the 2019 American Music Awards. And to ensure that audiences know exactly who Ciara is when they tune in to Los Angeles' Microsoft Theatre (but who wouldn't?!), the Grammy-winning singer has released a new song. Ciara pulled in Lupita Nyong'o, City Girls, Lala Anthony, and Ester Dean to support her on the track, which is all about celebrating that chocolate skin you're proud to be in.
"That's that melanin / Yeah, that's that chocolate, chocolate / We be killing 'em/ With all that chocolate, chocolate," goes the chorus of "Melanin."
"This is ultimately an anthem of self-love, which is a journey I've been on since my Beauty Marks album," Ciara said. "It celebrates the beautiful shades of culture that comprise the inner and outer beauty of everyone. Embracing the unique nature of our skin tones threads together the tapestry of humankind."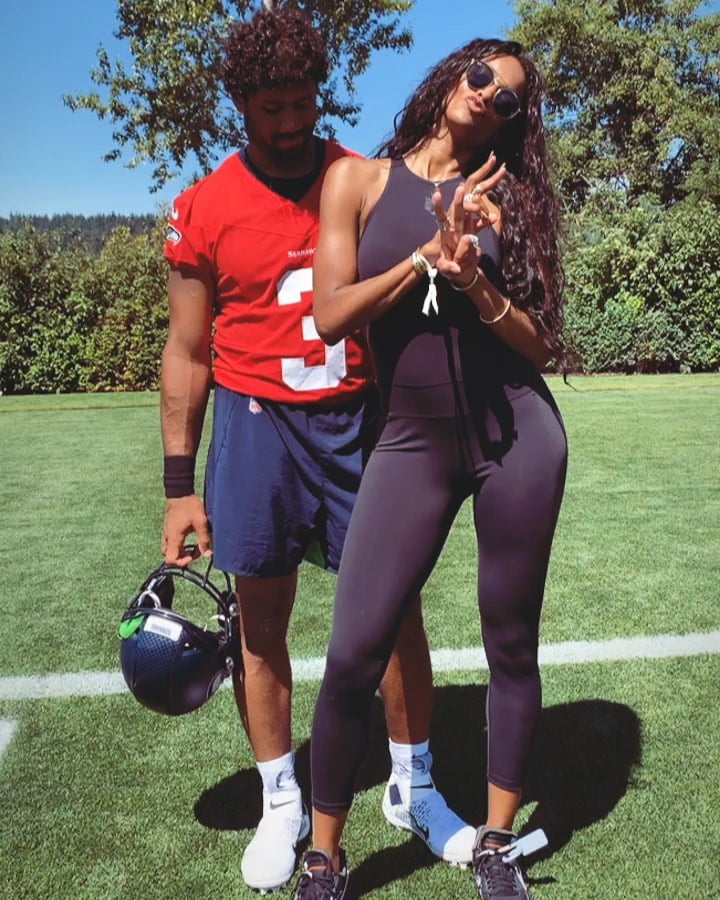 Ciara will also be celebrating culture tomorrow as she undertakes MC duties for the AMAs. The 34-year-old wowed the audience last year when she performed with Miss Elliot, and this year it's all hers, baby! Also doing their stage thing on the night will be Lizzo, Billie Eilish, and Taylor Swift, who has been named Artist of the Decade.
So how does Ciara feel about her all-important role? She is filled with gratitude — for her family and husband, Russell Wilson. The pair have been married since 2016, with Ciara saying that the support of her family helps her feel confident.
"[Russell] does everything," she said. "He is the best supporter. My kids, my family. They are there for me and that makes me feel good, calm and comforted. They make me feel sure of myself and their love is a huge contribution to that."
We have no doubts that the Wilsons will be in the front row, cheering their matriarch on as the 2019 AMAs get underway on November 24th at 20h00 E.T.