Ray J has blocked his wife Princess Love on Instagram, and she responded, announcing their split.
It seems like a lot of trouble is going on in paradise for Ray J and his pregnant wife, Princess Love. Yesterday, she abruptly fired off some scathing remarks on social media, blasting him for leaving her and their daughter Melody Norwood, stranded in Las Vegas. It was very interesting when she left the comment on a family photo that he posted on his IG account. Clearly, a lot more has been happening behind the scenes. While the singer/actor is trying to keep it from the public eye, she appears to be hell bend on fighting publicly.
Perhaps all of this sudden drama on social media is for reality TV, but these two are notorious for being fighting publicly long before they got married. On Wednesday, she posted a screenshot of his IG account showing her followers that he blocked her. "Somebody tell Scooty boy he's only hurting himself," she wrote. "This is so funny to me."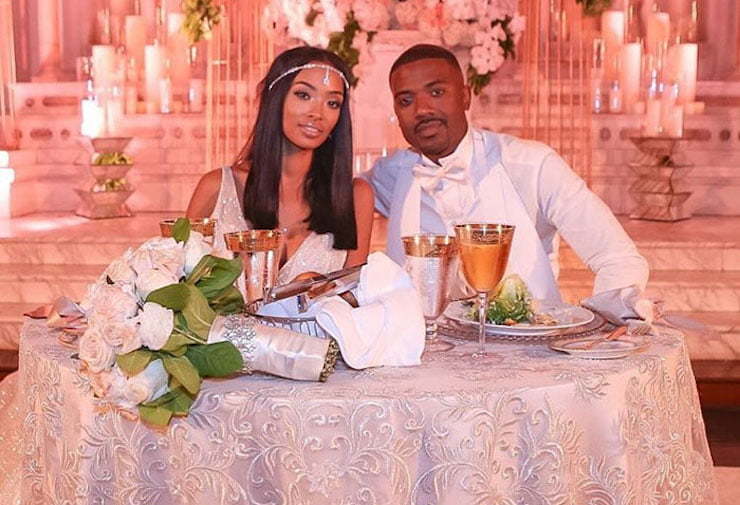 Princess also responded to a fan comment where she seemingly confirmed reports that she and Ray J have broken up. "My future husband would never," the fan wrote to which the Love and Hip Hop star responded," Mine either sis.
Princess Love is currently 8 months pregnant with the couple's second child. Despite their past relationship problems, Ray J and Princess Love appear to be going strong since getting married on August 12, 2016. Lets hope that they work things out before the baby arrive.