It has been quite a year for 22-year-old rapper Kodak Black, as he now serves time in prison.
The Pompano Beach rapper was offered some glimmer of hope, as there may be a way for him to try to get some of his prison time served in a rehab facility. The "Roll in Peace" rapper's legal team approached Assistant United States Attorney Bruce Brown to pitch that he gets sent to a facility with a Residential Drug Abuse Program (RDAP), TMZ reported. One of the biggest benefits the rapper would see from this is having 12 months taken off his sentencing. Kodak Black may not be able to benefit from the offer because of an altercation in jail in October.
The rapper was fighting with another inmate when a prison staff stepped in. Urban Islandz reported that Kodak grabbed the testicles of the prison staff who was trying to break up the fight. The wounds inflicted by Kodak were so severe that the man needed medical attention. Kodak was reportedly under the influence of a drug during the fight, but his camp is crying foul-play, stating that someone drugged the rapper 20 minutes before the fight went down. This incident is what will determine if the rapper gets access to the rehab facility. He is currently awaiting charges to see where he stands.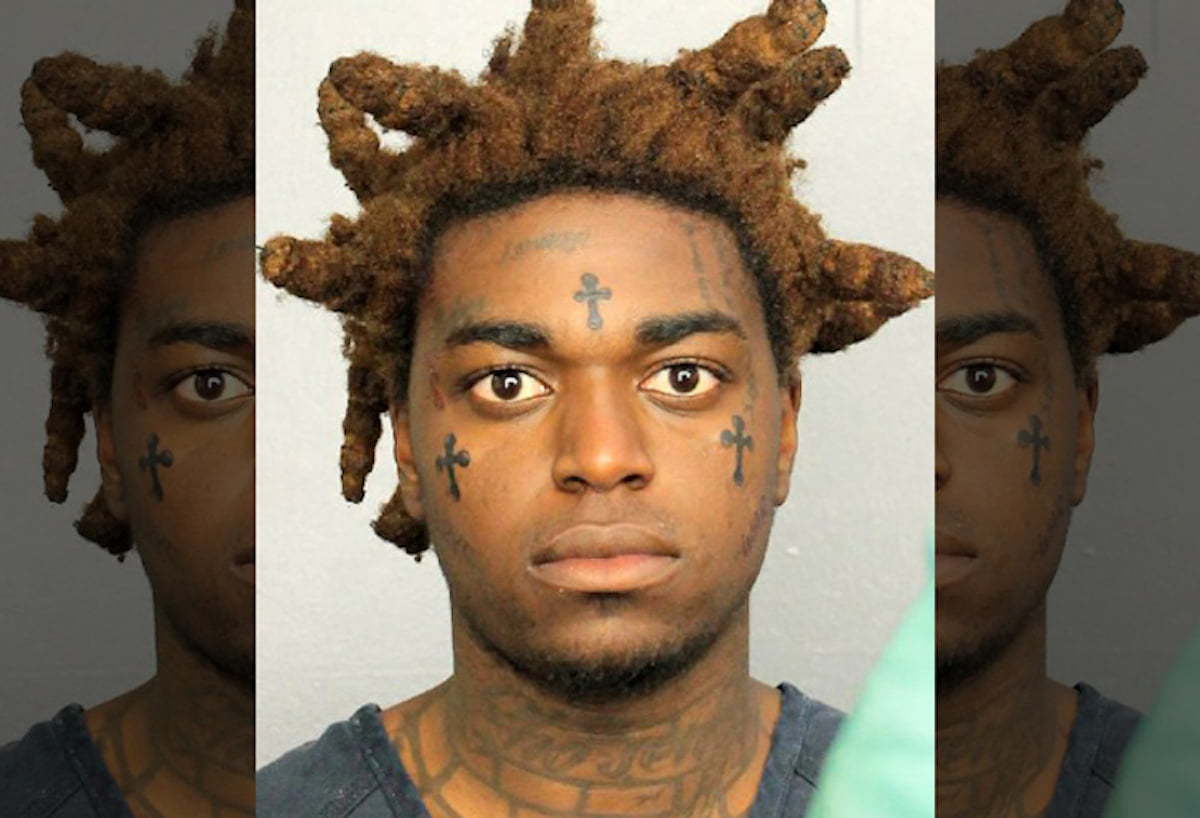 Kodak Black was sentenced to 3 years and 10 months in federal prison for falsifying criminal records to purchase guns. The Florida rapper says that the firearms were purchased as a means of self-defense. Things took a turn for the worst on November 15 when prosecutors revealed that Kodak now faces up to 30 years in prison for two felony counts of possession of a firearm by a convicted felon.
Kodak's attorney, Bradford Cohen, took to Instagram to comment on how he was feeling towards the situation. "This is what happens when the government feels like they lost when a young man [gets] 46 months on a filing a false document," Cohen said. "Miami has charged him with the purchase of the weapons, because of a little rarely known law if you had a juvenile prior you can't possess a weapon until you are 24."
"The Miami case will be dealt with very soon," the lawyer pledged
Due to his no filter mantra, the Florida rapper does not have the best relationship with other entertainers. However, there is a FreeKodak# movement happening on social media. Fellow Southern rapper Gucci Mane showed Kodak some love when with a recently posted image of both him and Kodak, which he captioned, "Free Kodak [prayer emoji]."
We await more information to see if attorney Cohen can ruffle a few feathers and fight the additional 30 years the rapper is set to receive, and possibly get him in a rehab facility.