Kodak Black is now claiming that someone drugged him in prison before he attacked a guard sending him to the hospital.
According to Kodak Black's team, he was allegedly under the influence of a drug when he was involved in a prison fight a few weeks ago. Urban Islandz previously reported that Kodak was involved in a fight at the Miami Federal Detention Center he was being held on October 29th. As we initially reported, the Pompano Beach rapper got into a fight with another inmate during which a corrections officer intervened and maced both participants. This further enraged Kodak, and he proceeded to kick the guard in the groin.
Later reports state that Kodak Black grabbed onto the guard's testicles and refused to let go. The guard suffered severe injury to his groin and was taken to the hospital with a hernia. The correctional officer remains in the hospital, awaiting surgery. The name of the guard is unknown at this time. According to TMZ, sources say that Kodak's camp strongly believes that the fight was a setup, and they cite reports that say that a drug was slipped into Kodak's cup of coffee only about 20 minutes before the fight kicked off. There is allegedly video surveillance to confirm the reports of the incident, which they state was done as a means of making Kodak lose control.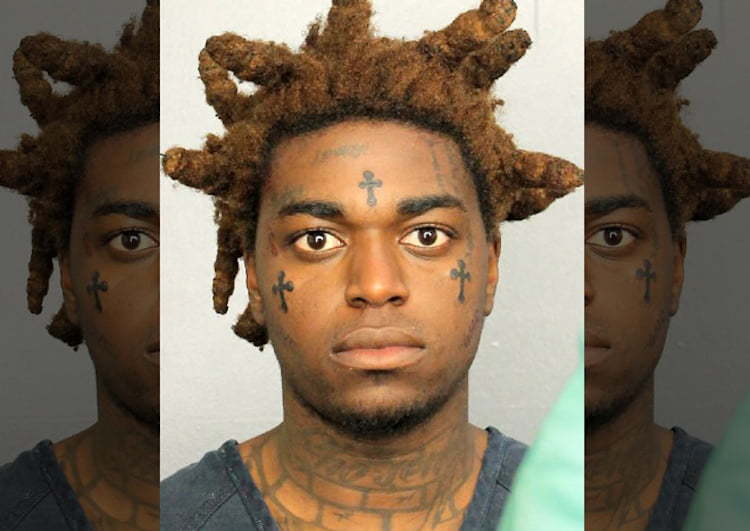 An FBI agent also testified during the sentencing hearing on Wednesday, stating that witnesses said Kodak Black, whose real name is Bill Kapri, appeared to be under the influence during the prison fight. It was also mentioned that several prison guards had to restrain the "Tunnel Vision" rapper as he displayed incredible strength after being riled up during the fight.
The media site reported that Kodak's team is suspicious about other matters surrounding the fight, such as the other inmate being housed in Kodak's prison pod earlier that same day as well as the inmate being released on bond about 12 hours after the fight took place. They claim that Kodak's reps have an idea of who could have wanted to drug him as many would like to see Kodak fall into deeper troubles. They cite that it is quite strange that the fight occurred only two weeks before Kodak's sentencing.
The rapper has been behind bars before and displayed model behavior. The fight, however, did not prompt the judge to bring down a longer sentence on the rapper as he was only given 46 months for the federal weapons charges.
Kodak's attorney, Bradford Cohen, only stated that he is currently investigating the prison fight. In the meantime, he is facing additional gun charges that could see him getting an additional 30 years in prison if convicted.