Rapper Kodak Black cannot steer clear of trouble as he was involved in a fight while incarcerated.
Things have been taking an ugly turn in Kodak's life, and his legal woes have been taking its toll. The rapper is currently behind bars, pending his sentencing on a gun charge. He was arrested right before taking the stage at the Rolling Loud Concert in Miami back in May. Kodak Black, whose real name is Bill Kapri, was initially charged for falsifying information on federal forms as he attempted to purchase four firearms from a gun shop in Miami on two separate occasions. Law enforcement stated that one of the weapons was located at the scene of a shooting that took place in Pompano Beach back in March of 2019.
The rapper initially pleaded not guilty, but he later secured a deal changing his plea. He subsequently pleaded guilty to the federal firearms charges and his sentencing is slated to take place on November 13, 2019. Kodak faces up to eight years in prison if convicted. He has also attempted to get released on bond. Unfortunately, that request was denied.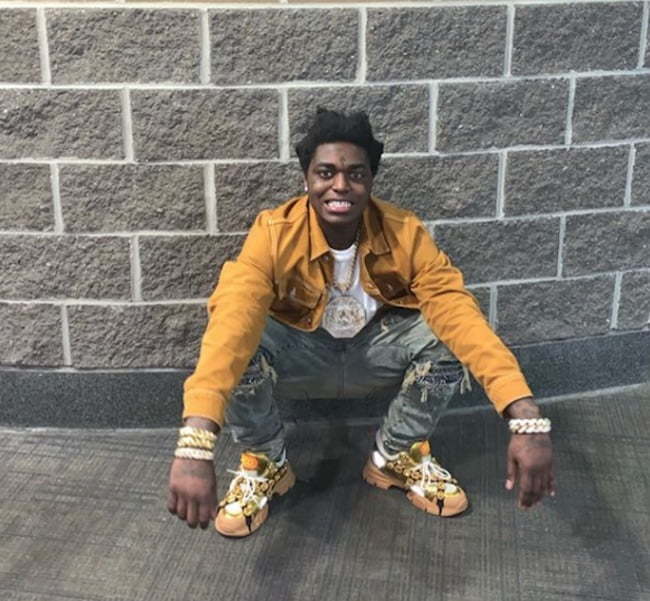 Now it seems that the severity of the situation is getting to him as he lashes out in prison. According to Miami's Local 10 outlet, Kodak Black was involved in a prison fight on Tuesday night in Miami. The incident has left one guard hospitalized. The altercation took place at the Federal Detention Center at 33 Northeast 4th Street. Kodak reportedly got into a fight with another inmate during which he kicked the guard in the groin after the guard intervened and attempted to break up the fight. The guard suffered injuries that he needed medical assistance for, and he was taken to the hospital where he later underwent surgery. The current state of the guard is unknown.
Fans have been sounding off about the incident harshly criticizing Kodak for his actions, which have led them to believe that he will not be seeing the outside of a jail cell for a very long time. One fan commented, "It's gone be a while til this ni**a get out. It'll be damn near 2030. Dude is dumb AF and was given too many chances. Ni**a grown now, he ain't no kid no more." Another fan who seems to really have it out for the rapper stated, "He's dumb as hell. He can't rap and brings nothing of value to our society. Let him rot and eat Chi-Chi and die of high blood pressure from all the sodium in it. Then we never have to hear the tired "Farting" rhyme in like EVERY song. Facts."
We can only hope that the guard quickly recovers from his injuries, as this will surely have a negative impact on his current case.