A$AP Rocky is designing some new uniforms for some inmates he met in prison.
On July 2, the "Babushka Boi" was taken into custody over his involvement in a Stockholm street fight. A Swedish court found A$AP Rocky guilty of assault, and he was remanded for one month. However, He was handed a suspended sentence and ordered to pay damages to the victim. The time A$AP Rocky spent in that Swedish prison didn't just open his mind to how the justice system worked but also opened his mind and his heart to his fellow inmates. Many people go into prison, keep their heads down, or try to join a gang for protection. You would think the pretty boy rapper would do the same, but instead, he decided to be a humanitarian.
He used his one month to get to know not just the ins and out of prison, but also the inmates and came to realize where he may just be needed and that this disappointment would inevitably turn into an appointment. The easy part about his connections was that he could have spoken to the inmates in a language that they understood, hip hop.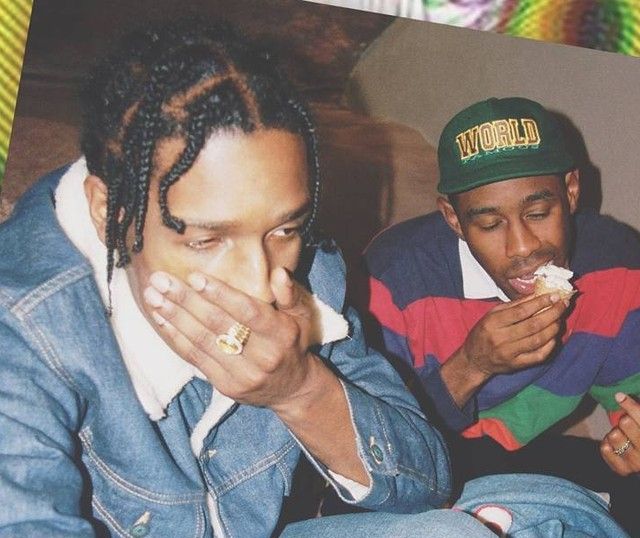 Following his release from prison, A$AP Rocky decided that it wasn't just enough to rap with the inmates but to show them and the world that he is turning over a new leaf. He plans to return to Stockholm on December 11 for a show at the Ericsson Globe, which of course, will include other Swedish artistes. But to top it all off, the "Babushka Boi" will be donating proceeds from the show to the inmates and the prison reform. Talk about doing right by the homies, we see you Rock!
You would think the new leaf stopped there, but it didn't, thanks to the inspiration behind the metal bars he has also designed a prison chic wardrobe for the inmates. Let's hope the color scheme goes with their eyes.
Besides these acts of good nature, Rocky is now working on his new album" All Smiles,". We hope to hear great rhymes on this mix because he is a "changed" man.