AR-Ab is facing up to 20 years in prison after being found guilty of drug trafficking.
The Philly rapper has been on trial for allegedly running a drug ring behind his record label and music career. On Tuesday (November 19), AR-Ab, whose real name is Abdul West, and three members of his entourage, were convicted for distribution and conspiracy to distribute heroin, methamphetamine, and crack cocaine. The 37-year-old rapper is facing a mandatory 15 years in prison but could get as much as 20 years.
Federal prosecutors argued in the trial that AR-Ab and his co-defendants used their record label, Original Block Hustlaz (OBH), to run a massive drug operation in the North Philly area. Prosecutors revealed that the drug ring was implicated in several murders in the Philly area. AR-Ab was never charged with murder, but prosecutors didn't charge him in connection to any murder.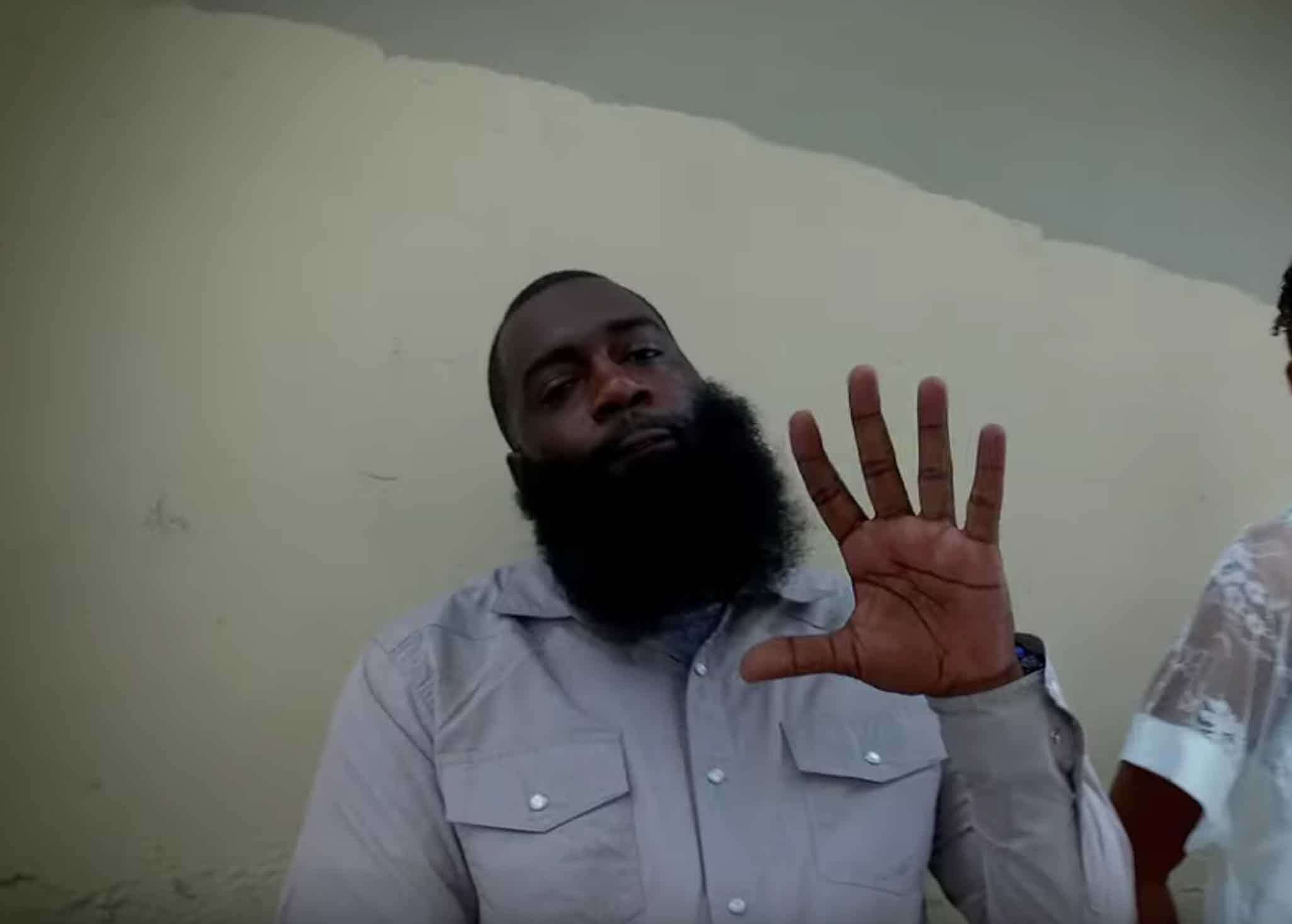 The rapper's lyrics and social media persona were also put under the microscope with prosecutors arguing that it's much more than just marketing gimmicks. Law enforcement officials believed that his lyrics were a direct portrayal of his real-life being a crime boss. In one instance, prosecutors accused AR-Ab of ordering a hit on a rival drug trafficker name Robert Johnson, who was shot and killed in 2017 in Wissinoming. A member of the rapper's entourage is currently serving time in prison for the killing.
According to the Philadelphia Inquirer, detectives uncovered some lyrics about the killing on a cellphone belonging to AR-Ab. "I'll have da whole city scared / tand near homie / I call Tez [a nickname for the shooter] and tell him / Bring dat n—'s head to me," the lyrics, which was writtern four days after Johnson's killing, reads.
AR-Ab says the lyrics were mere coincidence and has maintained his innocence. Prosecutors managed to flip several of the rapper's former associates who testified in the trial about the massive drug operation. AB's associate Dark Lo was also recently arrested and charged with Witness tampering after one witness complained about his presence at court.