Future either has some really good lawyers, or he is just really good at ghosting his alleged baby mama.
It's another baby mama drama for Future. The Atlanta rapper's alleged new baby mama, Cindy Renae Parker, who is claiming that she's unable to locate him so that she can serve him with legal documents. Nayvadius Wilburn, more popularly known as Future, is widely mocked by his fans for his notorious paternity issues. He is the father of 6 children with 5 different women that we know of. This also includes singer Ciara who dated Future for a while until his public cheating scandal. The pair now co-parent son Future Zahir Wilburn, although many fans have been quick to note that Ciara's husband football player Russell Wilson is a much better father to baby Future. Now the rapper has vehemently denied fathering other children outside of the 6, but new women keep attacking him online with claims that he is the father of their child.
One such woman is Eliza Seraphin, who is known on social media as Eliza Reign, the Haitian Goddess. She became popular earlier this year after she sued Future for paternity, child support, and custody. Eliza claims that Future is the father of her little girl, Reign. Eliza has been very vocal about being a mother and wrote this sweet message to baby Reign.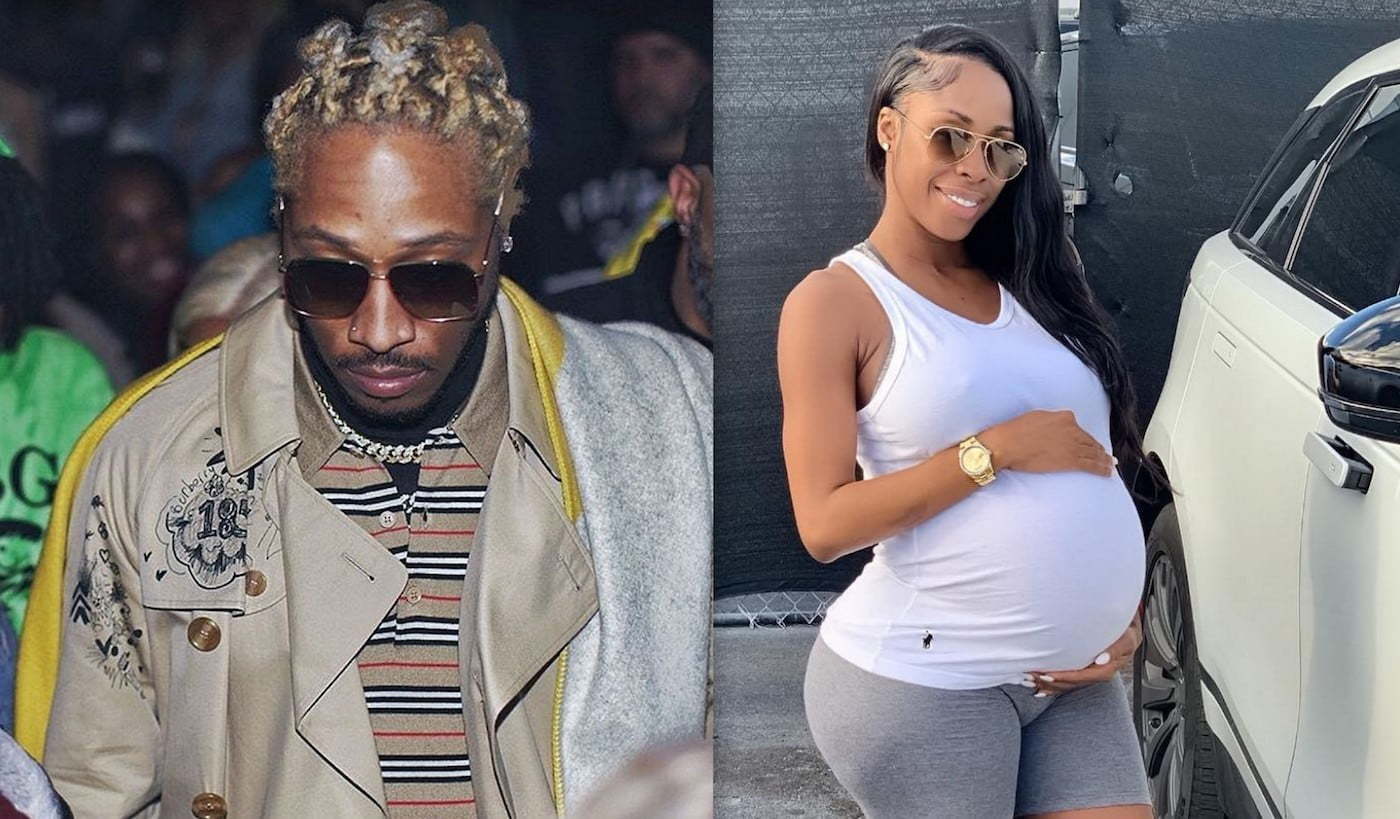 "This pregnancy was absolutely the toughest, most humbling, yet beautiful experience of my life. I went through hell and back. Health complications seemingly from day one. Lost friends, money, opportunities, and even some of the little bit of sanity I thought I had. However, this journey taught me to be more understanding, observant, forgiving, and most importantly PATIENT."
She added on Instagram, "There were times I felt so alone and would look down at my belly and immediately cheer up, knowing she's hanging in there with me through all of the stress and drama. She's truly been my protection and kept me strong and going. There were moments I began to doubt myself, but my spirit wouldn't stay down, thanks to my beautiful little girl." Future has not been taking the accusations lightly, and he has stated that Eliza is fraudulent with her paternity lawsuit. He even attempted to secure a gag order to prevent her from discussing him publicly.
Then last month, a woman by the name of Cindy Renae Parker also sued the "Mask Off" rapper for paternity, child support, and custody. She seems to be sparking a friendship with Eliza, which isn't shocking as they both have the same struggle, trying to get Future to take care of his alleged children. After Eliza shared a picture of her baby girl Reign, Cindy liked the pic and also commented. She wrote, "Happy 6 months Reign." She also took to social media to post, "In life, two things define you; Your patience when you have nothing, and your attitude when you have everything." Cindy, like Eliza, has not been shy about sharing her baby with the world, posting many photos on social media about her pregnancy and her baby boy. She captioned a snap of her baby bump, "There is no better feeling than the movement of life inside of you #Reminiscing."
Cindy's case against Future was filed in a Texas court on October 7, 2019. She claimed that Future is the father of her son, Legend Ary Wilburn. However, Cindy has not been able to locate the rapper according to court documents secured by The Blast. This, unfortunately, means that her case is stalled. Cindy has attempted to have the documents delivered via a process server on numerous occasions, but each try is listed as "unserved" in the court records.
Cindy was successful in having a hearing date slated for today, November 14, but it, unfortunately, got canceled. Cindy has requested that the judge permits her to try and serve Future via alternative means. However, a judge has not made a decision on the matter at the time of this posting.
Future has an endless amount of baby mama drama as more women comes out the wood work claiming that he is their baby daddies. Perhaps it's time for him to make some changes in his personal life. The big question now is, should he do the paternity test or keep hiding his alleged baby mama?