Kehlani gets personal on her new track, divulging intimate details about her relationship with rapper YG and his alleged infidelity.
Kehlani and YG confirmed they're dating rumors back in September after showing up together at New York Fashion Week. After a video of them at the event was posted online, Kehlani took to her Instagram page to post her own pics cuddling up to the rapper with the caption, "Cats out the bag." She later tweeted "5 years in the making," letting fans in on the scoop. Since then, the pair have been inseparable and have been turning up to multiple events hand in hand. Fans were not happy about their union as both Kehlani and YG have just recently welcomed babies with their exes. The couple has ignored all the nay-sayers and have managed to keep their relationship going strong. That is, until last month, when YG was apparently caught cheating on Kehlani with an unknown woman.
Fans nearly lost their minds after a video of YG appeared online, showing him allegedly kissing a woman. The woman can be seen leaning into YG's red Lamborghini before sitting down and what seemed to be kissing the rapper numerous times. YG can even be seen grabbing the woman by her head and pulling her into him. YG was leaving Todd Gurley's Halloween party in L.A. He subsequently spoke on the cheating allegations claiming that it was in poor judgment on his part as he was intoxicated, however, the rapper claims he did not kiss the mystery woman.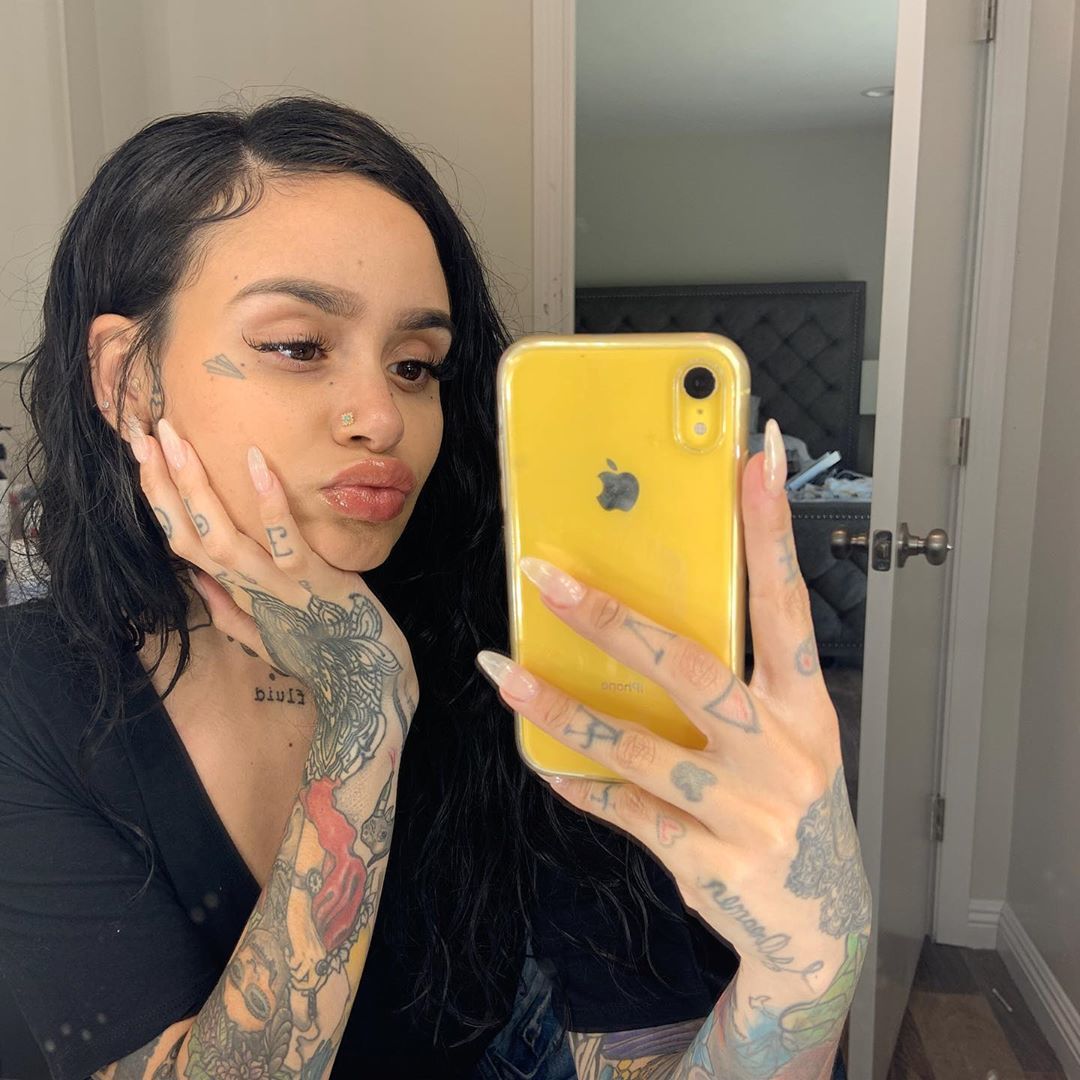 "He was drunk, got carried away and it was very regretful for putting himself in that situation and hurting Kehlani," YG's rep informed The Shade Room. "He has no romantic connection to the girl, just a drunken moment carried away,' the rep added. As a result of the video, Kehlani removed all YG related posts from her social media. Earlier today, she released a new track on SoundCloud titled "You Know Wassup" that details her emotions surrounding the cheating scandal and the current status of their relationship. The track was produced by The Rascals.
She sings, "Why I gotta beg to be chosen over your vices, over your liquor? / Why I gotta ask for flowers / I deserve roses / I deserve bigger / I know you're trying to change, but is it all worth the wait? / I watch your demons cause me drama / Now I'm triggered / All this drama /You're embarrassed and in shock and we still in love."
Kehlani makes it clear that they are still going strong and she is still in love with YG, "And I still tell the world I'm in love with you /'Cause I ain't ashamed to say / Got your name tatted on my wrist / Any b*tch got a bone to pick, you know whose phone to hit."
She takes things a step further letting fans know that she even hopes to marry YG one day, "You're still my love /You're still my heart /That's still my d*ck / Still wanna be Mrs. Jackson / Waited five years to be on the team / Look damn good f**kin' with me."
Fans are expressing their thanks as they are loving this completely open, unfiltered admission of emotions from Kehlani, stating that music that comes from deep inside is the best type of music. Some fans, however, showed concern over Kehlani's mental state which she later addressed on Twitter. "the fire thing about music is you can express the wildest and furthest parts of the emotions youre experiencing, even just the things the little back of your head voice is screaming.. or even the devil on your shoulder. flush it out and it keep it flowin," she tweeted.
Kehlani later added, "but naw forreal, i'm good y'all. i see people starting a hashtag about hoping my mental is ok and me possibly needing a therapist. lmao. i'm straight forreal. i'm an artist. i dive inward. glad it's doing something for you all tho. love you."
In response, fans have been sharing how much they love Kehlani, and they hope that she is genuinely okay. We can only wait to see the fate of her relationship with YG and how long it lasts. Listen to her new track below.
the fire thing about music is you can express the wildest and furthest parts of the emotions youre experiencing, even just the things the little back of your head voice is screaming.. or even the devil on your shoulder. flush it out and it keep it flowin

— Kehlani (@Kehlani) November 13, 2019
but naw forreal, i'm good y'all. i see people starting a hashtag about hoping my mental is ok and me possibly needing a therapist. lmao. i'm straight forreal. i'm an artist. i dive inward. glad it's doing something for you all tho. love you ?

— Kehlani (@Kehlani) November 13, 2019