The Game has stepped forward to shed some light on his old beef with 50 Cent, saying the G-Unit chief is capping about it.
Before The Game became the international star, we now know him as he was a part of 50 Cent's G-Unit family. Something went wrong, and 50 and The Game are no longer close. In a previous interview, Fifty said he could not remember what caused the fallout between the two. The Documentary rapper sat down with Everyday Struggle recently where he shared some information on a bunch of topics, including what really went down with 50. The Compton rapper confirmed that the beef with 50 Cent was real, and they were actually shooting at each other, not just trading lyrics.
Hip hop folklore has a theory that the beef between The Game and 50 Cent allegedly came as a result of the album The Massacre being pushed back to make way for Game's debut album The Documentary.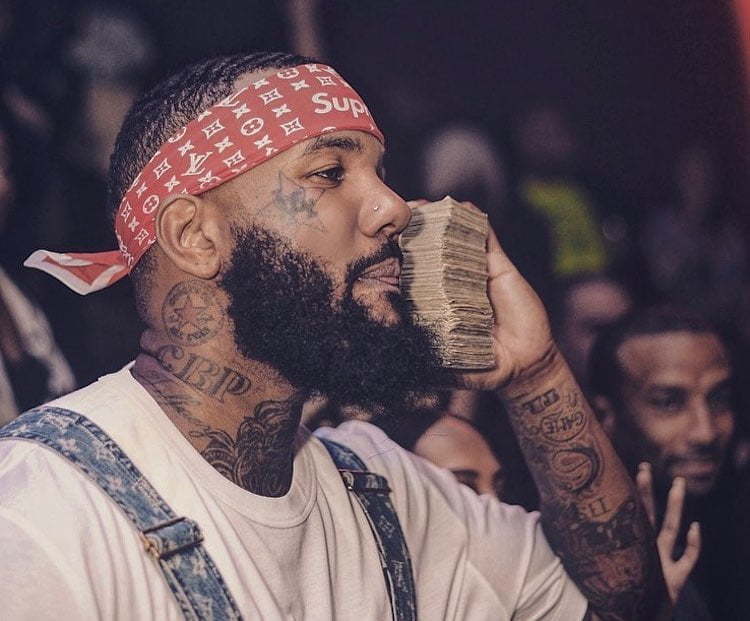 Even with that explanation available, Fif has still not said what the beef was about, even after putting the decade-old beef to rest, when they saw each other at a club. The meetup was long overdue as the two had not seen each other in over 11 years.
The Game mentioned, "N**ga gave me a bottle of the s**t with the king on it, I asked the n**ga if Angie was gonna die he was like you know, he told me before the s**t came out." He continued, "When the n**ga 50 told be Angie gonna die, I was like aite that's my n**ga again."
DJ Akademiks asked him how did it get to the point for you to even have that discussion about fixing their relationship. Game replied, "Everybody wants to know with this n*gga 50's whispering into a n*ggas ear. The n**ga 50 said to me. 'Game, I don't even know what happened. And I was like, big cap. But at the end of the day, me and 50 was big at a time we needed to be. We serviced Hip Hop as a whole … [G-Unit] was getting a million a show, 50 was taking half and we would still split 500K between me, Buck, Banks and Yayo … I'm still spending G-Unit money."
Maybe 50 does remember the reason for the beef but just wants to let things go and move forward.