Shenseea has been engaged in an ongoing feud with fellow Jamaican dancehall artist Jada Kingdom. The longtime foes show no sign of rekindling a friendship following Jada's latest diss track for the Interscope Records artist.
Shenseea shared an image to social media recently of her posed up with Los Angeles based African rapper, French Montana. The "Loodi" deejay posted the photo to her Instagram page alongside the caption, "Issa link up @frenchmontana." Many are speculating that the two have a new music collaboration in the works with popular dancehall producer Rvssian. While Shenseea continues to ignore the shots taken at her in Jada Kingdom's new song and online, fans are starting to believe that she is hiding from the confrontation.
While on stage during her performance at the Redbull Culture Clash in Kingston, Jamaica, recently, Shenseea threw some shade at Jada Kingdom when she remixed her popular song "Banana" to include a few insulting lines directed to the singer. Kingdom quickly responded to the video reactions online by claiming that she could not even hear Shenseea's poor attempt to diss her.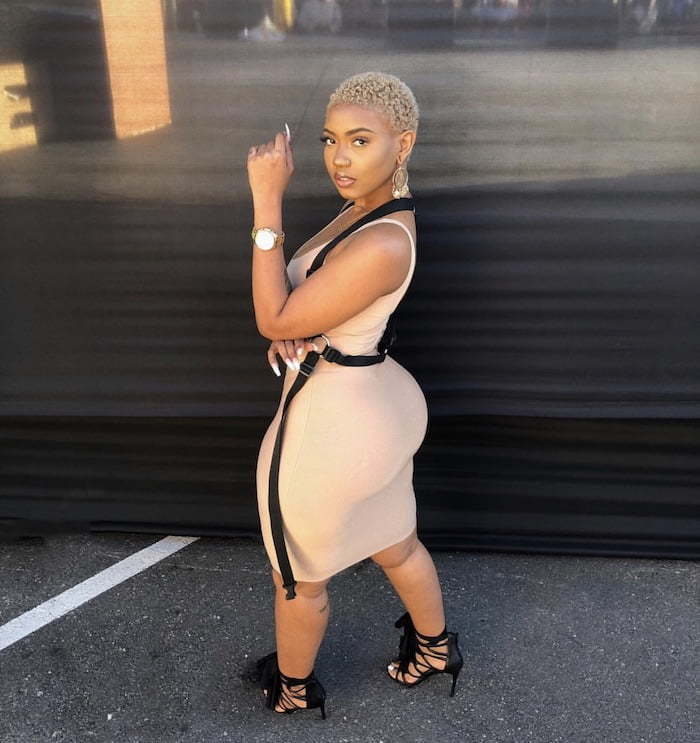 "Yes man, beat up itself too much plus bare nize!" Jada replied to a fan on Twitter who said the deejay's performance was weak. Since the feud between the two dancehall youngins commenced, Shenseea has only chimed in once to say, "My ShenYengz know me nuh do social media badness," the "Foreplay" artist wrote. "If you cant face me in real life stop lippin' on da net man #LameLike #CatchMeOutside".
Fans are especially disappointed that Shenseea is yet to respond to Jada Kindom's epic diss track of monumental proportions. "She seh fi meet her outside but when mi reach a bare rass***t security / You is a big coward groupie / Everybody know mi unruly / Chuu mi silent dem nuh know a who me / Yu likle lame freestyle neva move me / Mi seh one day yuh mus get one outa mi banana clip / An if yuh try run yuh get a banana slip / Shot crush yu up like banana chips / Mi see seh you is a fan of mi banana hit," Jada sings. Do you think Shenseea can manage to come out of this war without a response?