A Boogie Wit Da Hoodie reveals that he is taking a break from music after the released of his upcoming album.
Despite having success in the music industry since his debut album, The Bigger Artist, dropped in 2017, A Boogie Wit Da Hoodie has announced he may be taking a step back from his career following the release of his upcoming album, Artist 2.0. The rapper, singer, and songwriter, took to Instagram on Saturday, saying, "This might be my last project for a while…There's a lot of things I wanna do in life and it's moving too fast for me to focus on everything at once."
He went on to assure his fans that he wasn't leaving them entirely, saying, "But I will never let my fans down. When you need me most, I'll be there."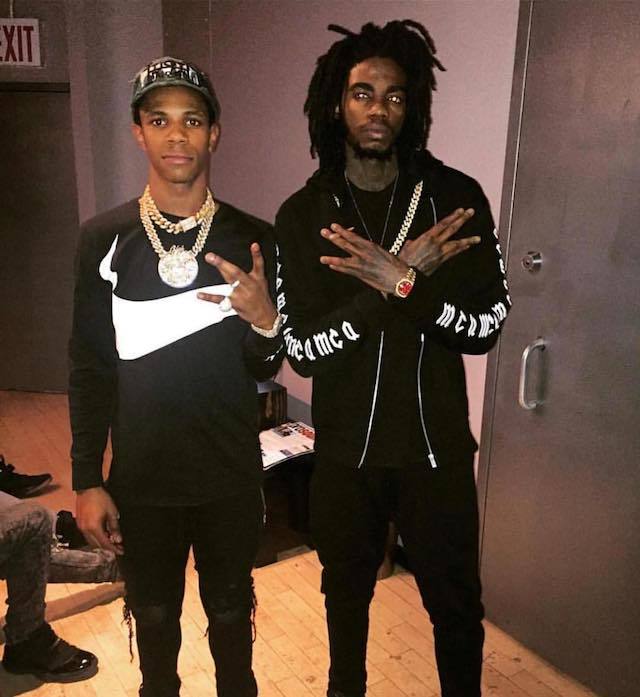 A Boogie also used Instagram to ask fans their opinions about the length of his upcoming album, claiming that he has too many songs for Artist 2.0. The rapper put up two polls asking the fans to choose how they want the album organized, as well as how many tracks they would prefer to hear. It seems that even though A Boogie is planning to leave the music scene for a while, he is going to leave fans with at least twenty new songs.
A Boogie Wit Da Hoodie, born Julius Dubose, is only 23 years old and has already made a name for himself among east coast artists, collaborating with other prominent artists such as Kodak Black and Khalid. He has now joined other hip-hop artists who have started publicly discussing their desire to find balance in their life.
Recently, Chance the Rapper announced that he would be taking a break from music to stay home with his wife and newborn baby. Similarly, A Boogie is recognizing that he has other goals in his life that don't involve his career, and he needs to dedicate time and energy to those pursuits as well.