Meek Mill has some billionaire friends that he wants to help him build super schools in his hood in Philly.
Meek Mill expresses his desire to give back to the kids of Philadelphia by fixing up abandoned schools. The rapper recently posted to his Twitter account, "Since they got like 30 abandoned schools in Philly …. can we buy one and build a super school in our own neighborhood! I hang wit a lot of billionaires that really care about education .. "all we need is one school to start!"
This is not the first time that Meek would be giving back to the people of Philly, as he has pledged bags, shoes, school supplies, renovations of basketball courts, turkeys during Thanksgiving, and a lot more through is his nonprofit organization Dream Chasers. The "Whatever You Need" rapper who is a Philadelphia native would have first-hand experience of the current schools' conditions. The schools in some areas of Philly are outdated, with many posing serious health risks for the children in attendance.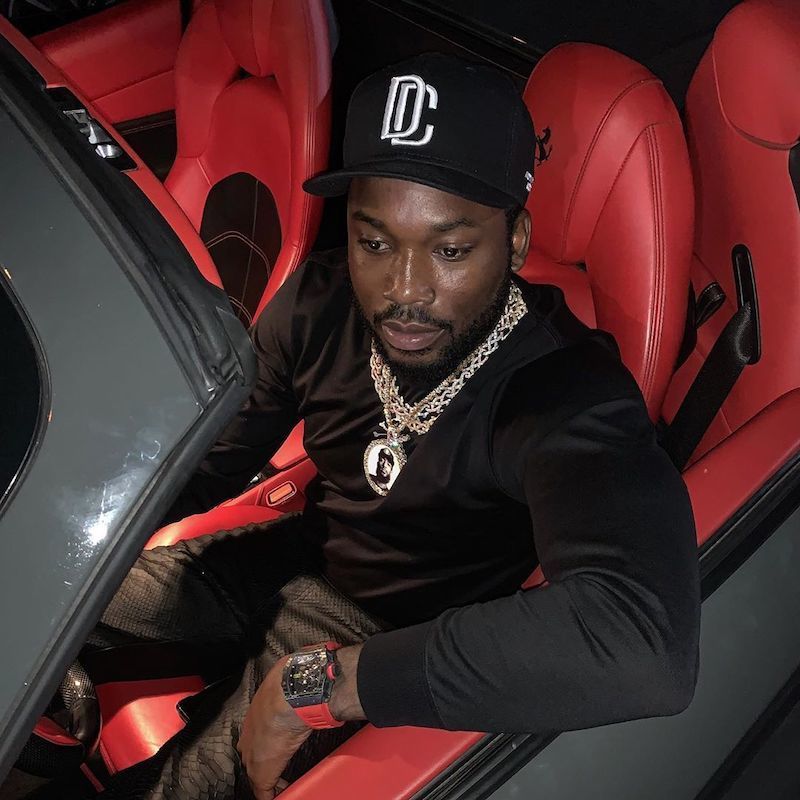 The Philadelphia School District has also been plagued by major budget cuts over the last couple of years, and this has sparked debates and protests across the areas most severely affected. Budget cuts from the "the doomsday budget" are still haunting schools who had to downsize their curriculum and rid their extra-curricula activities of things such as, athletics programs, arts, and music programs.
The rapper did dive into what sort of school he would like to see, relaying that he would see a super school. Sadly, he has not expounded on what he calls a super school. As a musician, you would think that he wants to develop a music school for the kids in his hood.
Meek's tweet has garnered an immense following with over 1.k comments, 15k retweets, and 70k likes. This has led some persons claiming the rapper is just releasing this statement for clout. Others have welcomed the initiative, with a few teachers chiming in to confirm that they would be happy to teach at the school.
Meek Mill has got the attention of a few people in government, such as Senator Vincent Hughes, who replied to his tweet, stating, "Let's talk! @SenatorHughes would love to discuss ways to improve the Philadelphia school system."
Chris O'Connell from Fox 29 also retweeted Meek's tweet, "I'm hoping the stakeholders reach out and have this conversation with @MeekMill. Bold ideas get bold results. Think differently. #investinschools." Meek replied, confirming, "And I have the resources to bring this to life!!"
Investing in the youth is always a worthwhile investment, and it is good to see that Meek is in the right circle to make the moves he as always wanted to make his state a better place to live and grow. Meek Mill also deserves some credit for his fight for justice reform and he managed to bring some of his billionaire friends with him for the ride.
Since they got like 30 abandoned schools in Philly …. can we buy one and build a super school in our own neighborhood! I hang wit a lot of billionaires that really care about education .. "all we need is one school to start! "

— Meek Mill (@MeekMill) November 5, 2019